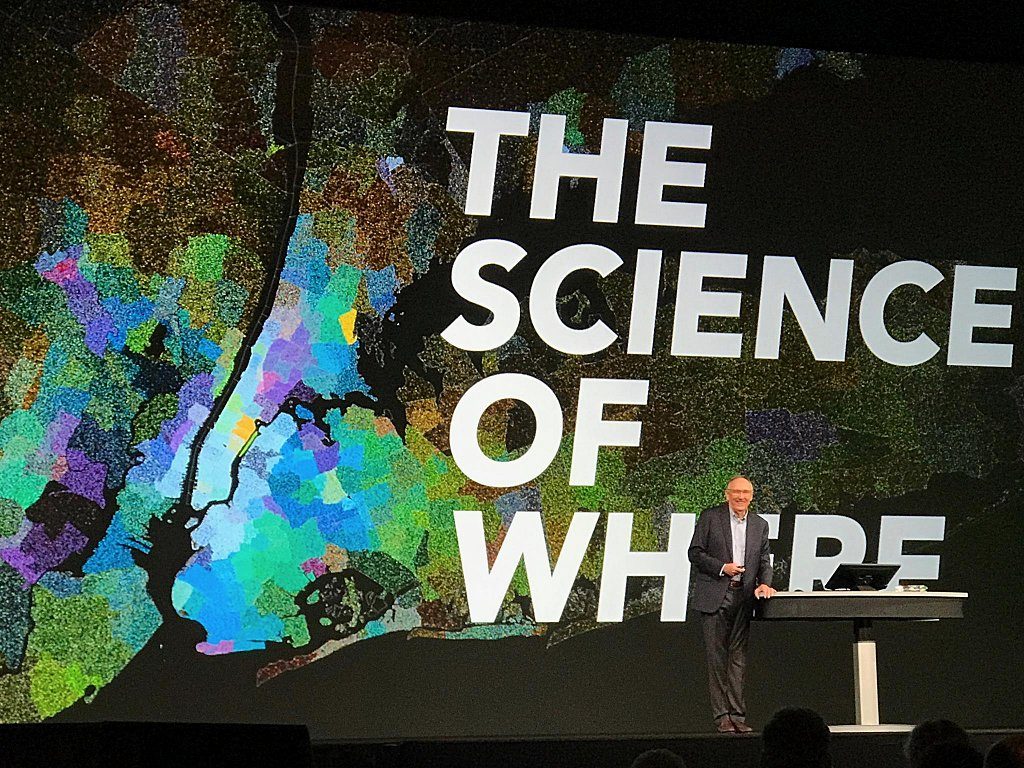 As the world is undergoing rapid transformation, the need for seeing GIS as the Science of Where is becoming more important.
Esri User Conference 2017 began in San Diego today with the theme Applying the Science of Where. Jack Dangermond, gave the vision beyond this, and here is what this means.

GIS & The Science of Where
This is not a new phrase, rather this emphasizes GIS as a science of kind in its own right, and it integrates with other sciences like geography, biology, statistics etc. GIS is a framework for applying science to almost everything. The Science of Where is applying a data-driven approach that uses geography to unlock the understanding. GIS now provides a way to understand knowledge through data exploration, analytics, visualization, and, sharing and dissemination.
Why is this important now?
As we all know, we are in a phase where the world is seeing rapid change and transformation. Here are some things, that are happening all around the world: 
Our World is increasingly changing – challenged by growing population, climate change, social conflicts etc. So, we need a better understanding and more collaboration and more action
The World is undergoing massive digital transformation – Newer digital technologies like UAVs, IoT, Big data, AI etc. are changing the technology landscape. Dynamic and large data sets coming at a greater velocity provides a new way of creating and using GIS. 
The Science of Where is a fundamental digital language for understanding and managing our world – Jack Dangermond
It is time to transform how we think and act and create a more sustainable future. GIS is a fundamental digital language, which is all about understanding and managing our world, and this is going to be a part of this change. As with the changing global scenario, GIS technology is evolving itself. It is moving towards a collective and interconnected system of systems are going to be a key part of this transformation. New kinds of capabilities such as multi-sensor data fusion, real-time data, on the fly analytics etc. aided by new forms of community engagement are evolving in GIS and making the Science of Where more relevant.
In Summary
The Science of Where is now recognized as a powerful force for solving problems and understanding our worlds. Web GIS takes GIS to a whole new scale, helping you do your work better and transforming how we share and collaborate. As GIS professionals, you now have many new opportunities to contribute to your organization and society and make a difference in the world.
[Bonus Content] Watch the Video from Esri UC 2017: Applying The Science of Where
---
Read More:
World is going digital, so must construction: Bentley YII2017 message is loud and clear
Helmuth Ludwig presents Siemens-Bentley shared vision towards digital workflows