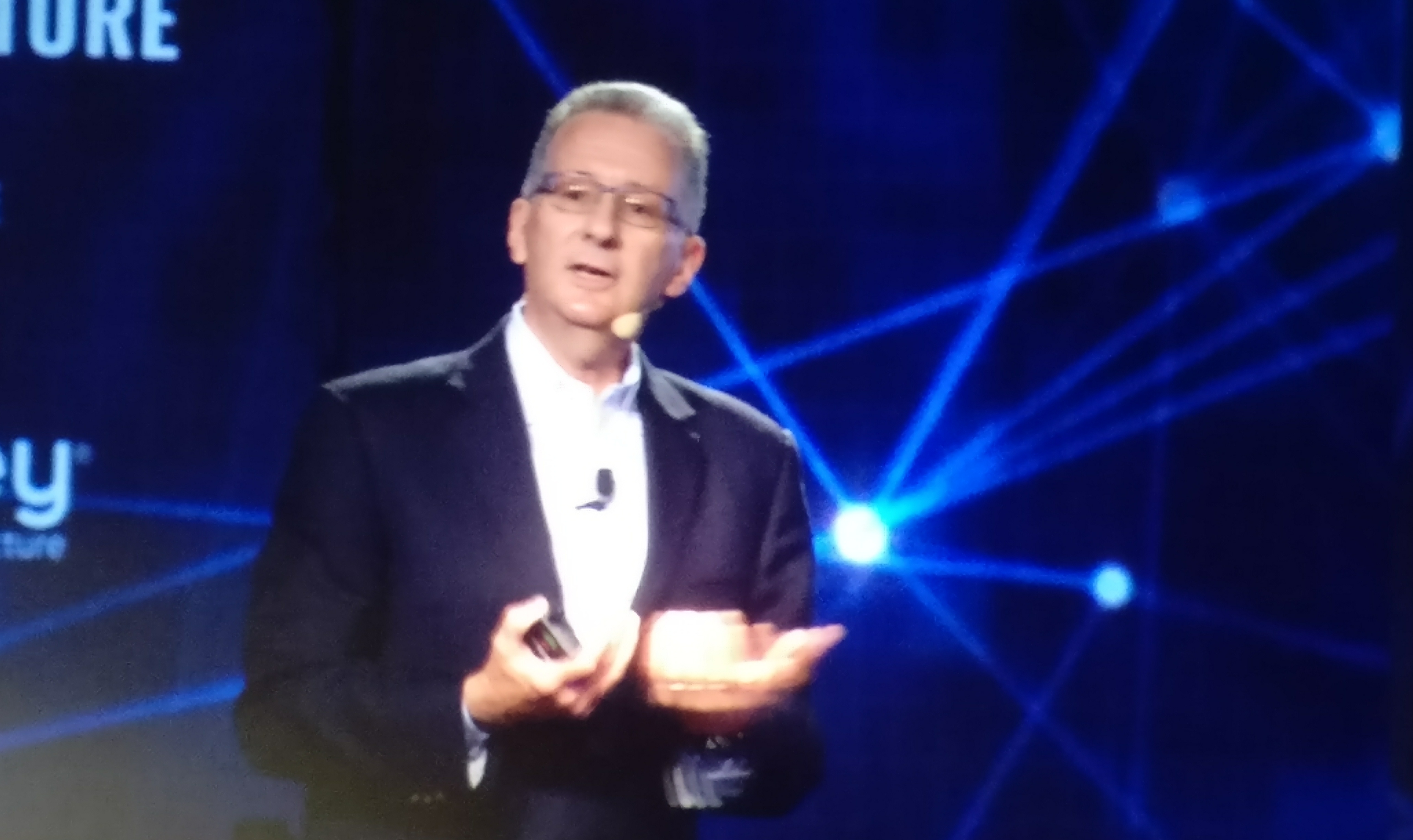 Going Digital is the theme of Bentley Systems's Year in Infrastructure this year. And the opening day itself saw CEO Greg Bentley hammer in the point.
Opening his keynote speech at Singapore on Monday with the fact that construction is one of the least digitized industries, Bentley soon set the pace by pointing out that according to Mckinsey Global Institute, $1.6 trillion additional value could be added through higher productivity, in the process meeting half the world's infrastructure demands.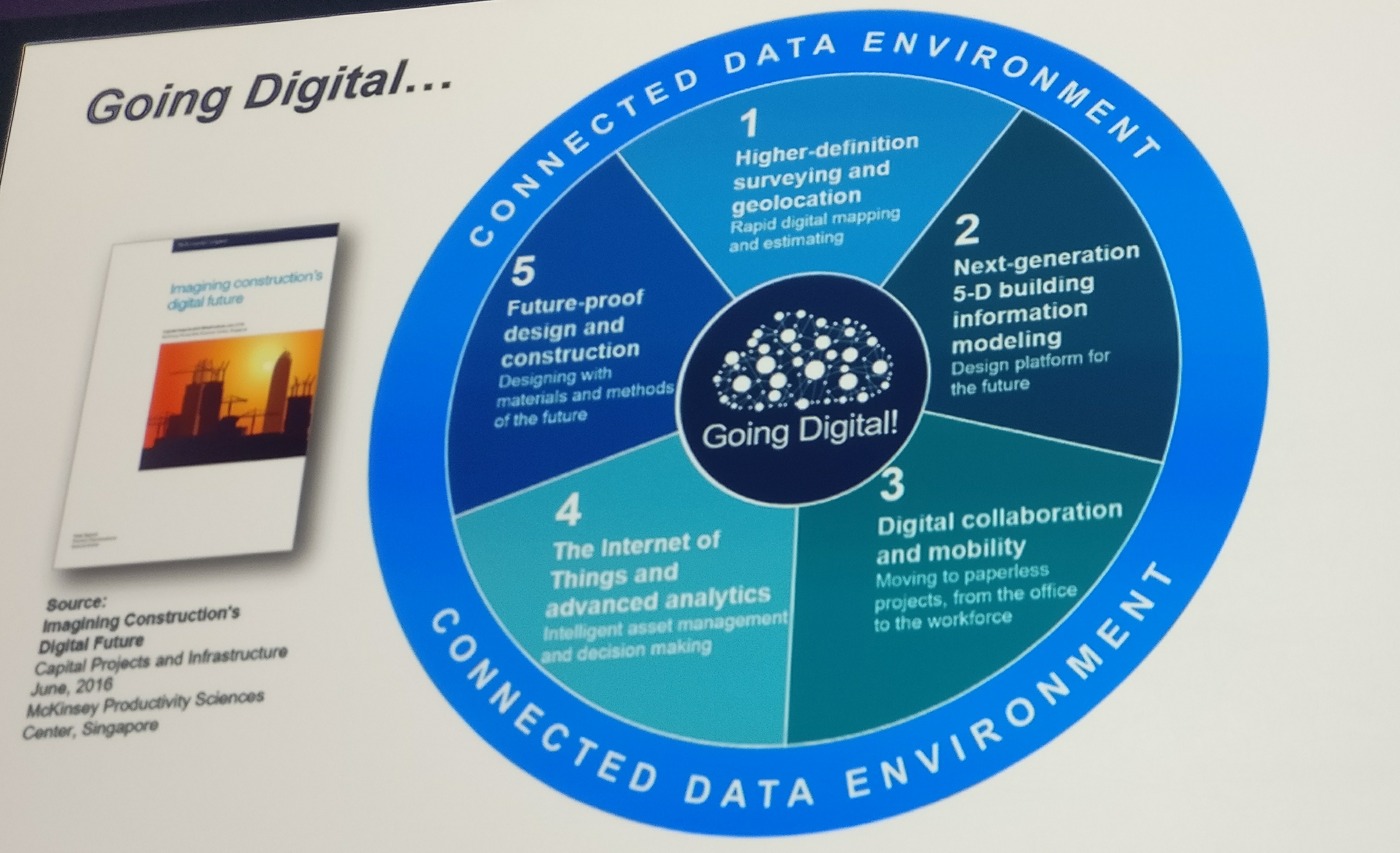 The key is digitization. Digitization of the construction sector can significantly reduce risks and enhance bankability of infrastructure projects, besides improving their viability and asset lifecycle, he said.
In the next 40-odd minutes that followed, in a fast-paced, scintillating presentation, Bentley took the audience through various kinds of projects the company is working on from one part of the world to another, and the completely new, innovative technologies that are being put to use in those projects to increase productivity.
"Large infrastructure projects are ideal for digitization and automation. Our users are making going digital their business priority. At Bentley Systems, we feel we should take full advantage of some of the innovative technologies like Cloud, reality modeling, drones to advance the users' work process," he said. Aging workforce, limited resources — both in terms of land and finances – and ever-increasing demand for infrastructure globally, makes it imperative that construction — traditionally a closed sector — embrace digitization rapidly. The challenge is to encourage them to adapt to the change, he said.
For this, Bentley Systems is working with Topcon Positioning to enhance awareness among construction industry professionals. At a media briefing held on Sunday, the companies announced that they have joined hands to provide opportunities for construction industry professionals to learn best practices in constructioneering, a process of managing and integrating survey, engineering, and construction data, to streamline construction workflows and improve project delivery.
Emphasizing that a going Digital workflow needs connected data environment, Bentley also underlined how collaborations with top-notch technology firms like Siemens, Topcon Positioning Systems, Microsoft, Bureau Veritas and even Intel is advancing Bentley's offerings.
Specifically, the Bentley CEO talked about the partnership with Microsoft, whose Azure Cloud tool is enabling its SELECT CONNECT services to deliver comprehensive learning, mobility and collaboration benefits to Bentley's users. He also added that Bentley will leverage Microsoft's capabilities in machine learning.
Helmuth Ludwig, Global Head, Siemen's Information Technology, who was next to take the stage, presented a scenario illustrating the companies' shared contributions towards digital workflows and digital cities, and provided an update on the various joint development projects underway with Bentley Systems, initiated as part of their strategic alliance that was announced in November 2016. These jointly funded and resourced development projects will result in jointly offered cloud services to advance their respective users' strategies in going digital.
If we go by the adage morning shows the day, then expect much more exciting things to come in the next three days. With senior executives of alliance partners Microsoft and Bureau Veritas, and Bentley's Chief Technology Officer Keith Bentley taking the stage tomorrow, Tuesday is going to be as stimulating, if not more.