To earn consumer trust, companies must keep privacy at the forefront of their practices and ensure that industry-wide regulations are put in place to...
We are likely to see more collaborative working, in which everyone has access to accurate, real-time data that is linked to location information. Consumer adoption...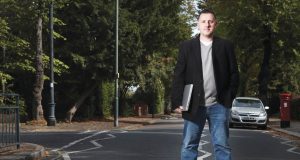 Technology is increasingly becoming invisible, as it becomes a part of our daily lives and becomes ubiquitous. We think less about the devices that...
Digitization of economies is a trend that we are watching closely. In an increasing number of sectors, business processes are driven and managed using...
Data quality and availability, along with shifting customer loyalty are some of the major challenges to growth in the current environment. That is why...
Efficient use of geospatial and other technologies enables effective resource utilization — physical or human — to enhance efficiencies in workflows. Digitalization has resulted in...
Location driven intelligence and data is helping companies across industries to create deeper customer engagement and a competitive edge Growing amount of data...
Land is among the key components in Sustainable Development Goal (SDGs). Goals 1, 2, 5 and 11...
Ever wanted to peek into how location-based technology has become essential to modern life? Just glance at...
Efficiency, durability and technology sophistication are some of the attributes of a high quality GNSS receiver. Trimble's R12 GNSS System, launched fairly recently, has...