On 30th March 2020, Exotrail announced the official release of its cloud-based mission design software, ExoOPS - Mission Design. CEO David Henri explains how...
We live in a digital age where social media has become a necessity of our everyday life....
The coronavirus (COVID-19) pandemic continues to spread and create chaos all over the world. As of March 27, the coronavirus has affected more than...
In addition to the human health drama that COVID-19 causes worldwide, another victim presents itself: privacy. Privacy advocates fear that surveillance methods will be...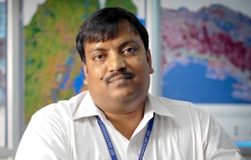 With the advent of digitalization, geospatial has become ubiquitous in its application. Geospatial data and technologies help in data visualization and location-based analytics, which...
In the coming years, companies that can best utilize data will be well positioned in the market....
The convergence between geospatial intelligence and space would help build smart cities of the future. Cities are living systems that are constantly changing—and satellites cannot...
With the rapid increase in the pace of digitalization, there has been a profound impact on the way businesses handle and manage their data....
Dheeraj Mehra, CEO, Micronet Digitalization, while being disruptive in nature, has enabled many businesses. The traditional business models are...
Bibhrajit Halder, CEO, SafeAI Data will play an extremely important role in the coming times. In other words,...