With the COVID-19 purge expected to run for months ahead there is an increasing interest in the...
What are the actual requirements of real users for a central environmental information portal for Germany? As a component of a feasibility study, con...
With the outbreak of COVID-19 forcing big parts of the global population to stay indoors, many of...
Most of the COVID-19 maps that I see are usually into choropleth...
Ongoing digitalization is making GNSS surveying readily available for a user, irrespective of whether he is a...
Drone data-based solutions offer the ideal temporal and spatial bridge to bring the worksite to decision-makers in near real-time. They can also go one...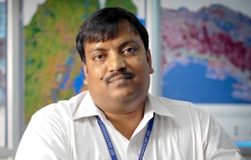 With the advent of digitalization, geospatial has become ubiquitous in its application. Geospatial data and technologies help in data visualization and location-based analytics, which...
In the coming years, companies that can best utilize data will be well positioned in the market....
The convergence between geospatial intelligence and space would help build smart cities of the future. Cities are living systems that are constantly changing—and satellites cannot...
With the rapid increase in the pace of digitalization, there has been a profound impact on the way businesses handle and manage their data....