Awareness of, and adherence to, international space law is becoming more important than ever. Therefore, UNOOSA presents a new space law project to deliver...
The 12th European Space Conference in Brussels showed 1,100 attendees the growth plans, climate ambitions. Furthermore, there was a clear focus on security and...
Image processing is the technical analysis of an image by using complex algorithms. In image processing, an...
At the 12th European Space Conference, Étienne Schneider, Deputy Prime Minister and Minister of the Economy in Luxembourg, confirmed it once more. The Government...
Location-based marketing is one of the emerging techniques that use a person's location to offer him customized, real-time offers, thus leading to both enhanced...
Google maps is synonymous with directions: it's hard to remember a time before we had Google Maps available at our fingertips, and had to...
Easy availability, cost-effectiveness and multiple functions are some of the factors contributing to the increase in sale of these devices globally.  By...
Solar development is an incredibly fast-growing industry. The solar industry has seen 50% growth year-over-year during the last decade, with an extraordinary number of...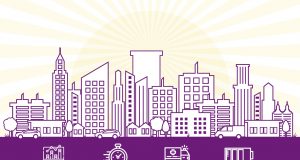 As the world gets smarter and more connected, 5G and geospatial will together be powering cities of the future. Half of the world's population lives...
UNHCR was racing against time to build a settlement camp for refugees in Bangladesh when the Rohingya crisis blew up. The team had to...
Syria, or the Syrian Arab Republic, has witnessed unspeakable devastation in the last decade. Its refugee crisis, next only to World War II, has...
Technological developments of the last few years are opening up exciting opportunities in that respect, feel Stefano Toscano & Oliver Cottray from the Geneva...