With the outbreak of COVID-19 forcing big parts of the global population to stay indoors, many of...
Most of the COVID-19 maps that I see are usually into choropleth...
Satellites placed on Earth's orbit show not only what is happening on the planet. Also, they tell about pollution in the atmosphere. Harmful substances from...
On 30th March 2020, Exotrail announced the official release of its cloud-based mission design software, ExoOPS - Mission Design. CEO David Henri explains how...
Drone data-based solutions offer the ideal temporal and spatial bridge to bring the worksite to decision-makers in near real-time. They can also go one...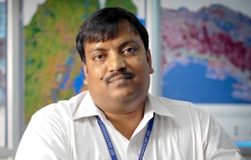 With the advent of digitalization, geospatial has become ubiquitous in its application. Geospatial data and technologies help in data visualization and location-based analytics, which...
In the coming years, companies that can best utilize data will be well positioned in the market....
The convergence between geospatial intelligence and space would help build smart cities of the future. Cities are living systems that are constantly changing—and satellites cannot...
With the rapid increase in the pace of digitalization, there has been a profound impact on the way businesses handle and manage their data....
Dheeraj Mehra, CEO, Micronet Digitalization, while being disruptive in nature, has enabled many businesses. The traditional business models are...