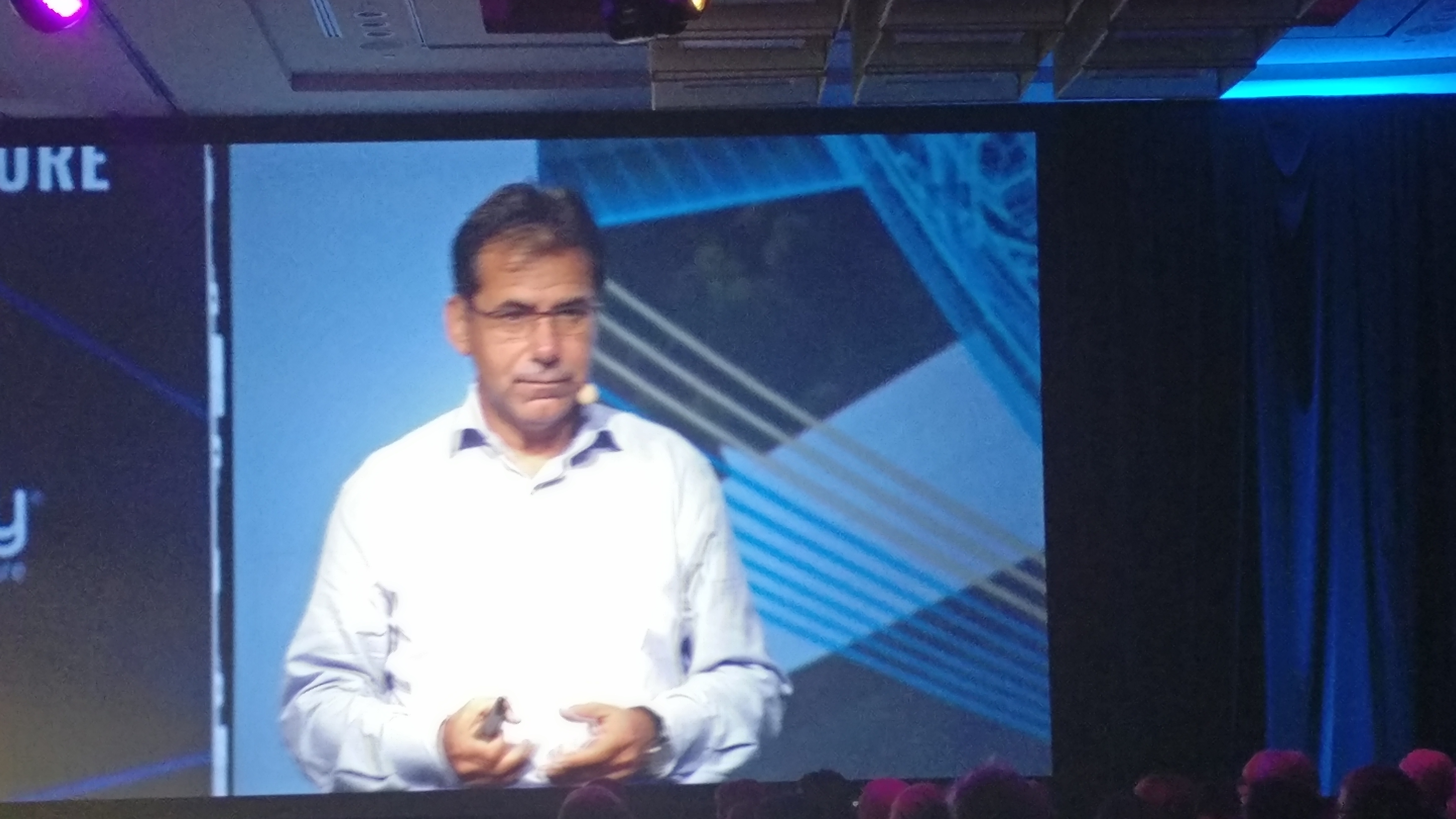 If Bentley Systems CEO Greg Bentley set the stage on Monday with a passionate "go digital" call to the construction section, Helmuth Ludwig, Global Head of Information Technology for Siemens, was his digital twin. Literally.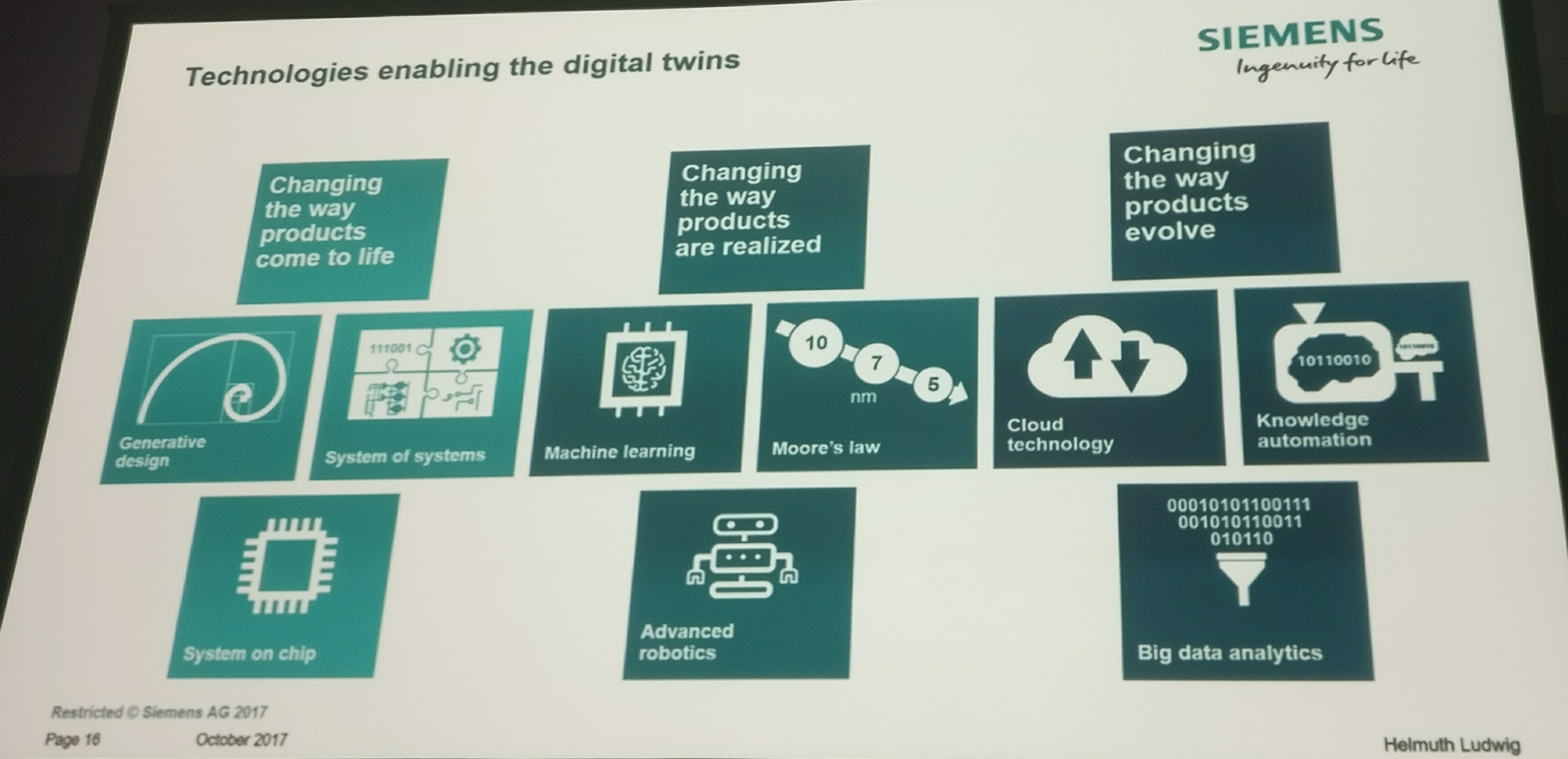 Taking the stage after Greg Bentley's keynote at Bentley Year in Infrastructure on Monday in Singapore, Ludwig presented a scenario illustrating the companies' shared contributions towards digital workflows and digital cities, while providing an update on the various joint development projects underway with Bentley Systems, initiated as part of their strategic alliance that was announced in November 2016. These jointly funded and resourced development projects will result in jointly offered Cloud services to advance their respective users' strategies in what Greg Bentley earlier defined as "going digital".
"Siemens and Bentley recognize the unprecedented opportunity that ubiquitous connectivity brings for assets with digital engineering models that incorporate both their physical and functional characteristics," said Ludwig. "Siemens' PLM has a head start in what we call the product digital twin, production digital twin, and performance digital twin. Combined with Bentley's BIM head start we will especially take the performance digital twin to a new level, and we can accelerate realizing the full potential of digital cities, such as here in Singapore. Our cooperative developments are advancing rapidly, which I think can be attributed to our shared commitment to openness and interoperability."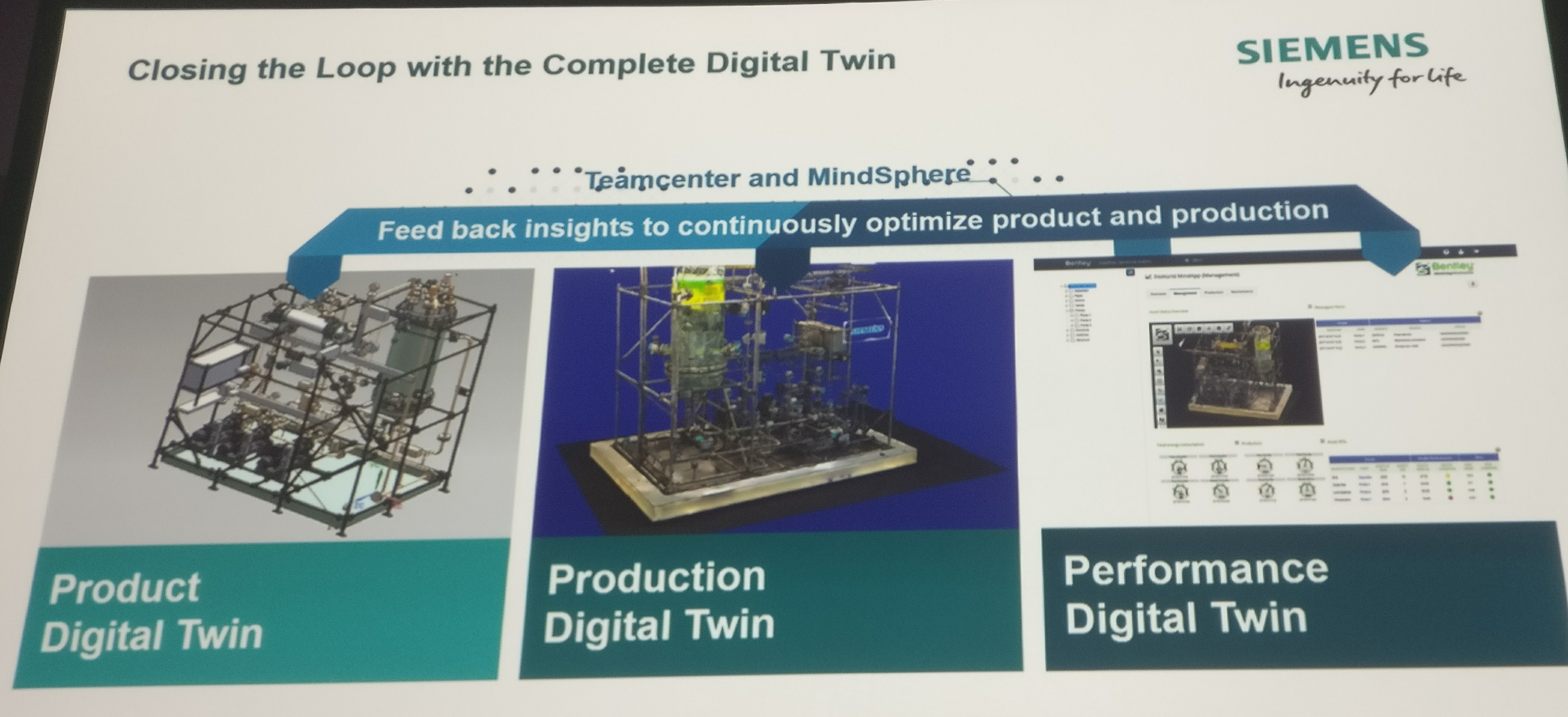 Ludwig's presentation illustrated the approach Siemens takes to integrating and digitalizing the entire customer value chain. As an example, he explained the advances for connected asset visibility that can be achieved with the integration of Siemens and Bentley technologies. A process plant was captured, through digital photography, in its as-operated state with Bentley's ContextCapture software, providing immersive visual context of the plant. That 3D "production digital twin" was then linked to the IoT-enabled components in the operating plant via MindSphere, Siemens' Cloud-based IoT operating system. Using Bentley's AssetWise, the MindSphere inputs were configured in a browser, and in the context of the 3D model, as the user navigated the "performance digital twin" to query asset health of various components—in particular a motor vibrating to failure. The "product digital twin" of a replacement motor was accessed with Siemens PLM software, and bespoke motor mounts designed and analyzed to solve the vibration problem—and then 3D-printed.
Ludwig said the same logic can be applied to digital cities, so that through such connected asset visibility, engineering problems can not only be detected but also solved, leveraging fully digital workflows to improve asset performance.
The global push for urbanization and the increasing requirements of mobility of people and goods have accelerated the demand for rail electrification via overhead and rigid contact lines. To meet this demand, the two companies are working together to industrialize the electrification process by integrating Siemens Sicat Master, for rail catenary overhead contact line modeling and analysis, with Bentley's newly announced OpenRail Designer. There are other digital projects uniquely bridging Siemens and Bentley technology to address some of today's critical infrastructure imperatives. For example, in energy management, new distributed energy resources (DER) like wind, solar, and energy storage, require electrical grids to be bi-directional, so the GIS and network design capabilities in Bentley's OpenUtilities are being linked with Siemens PSS SINCAL for network analysis modeling to deliver an integrated DER planning and design assessment solution.
These new joint developments build on the continued collaborative work done between Siemens and Bentley converging Bentley's BIM and reality modeling software with Siemens' product design and production process engineering solutions, and with the integration of Siemens' COMOS and Bentley's OpenPlant. Additional joint projects spanning other Siemens divisions will be announced over the coming year.