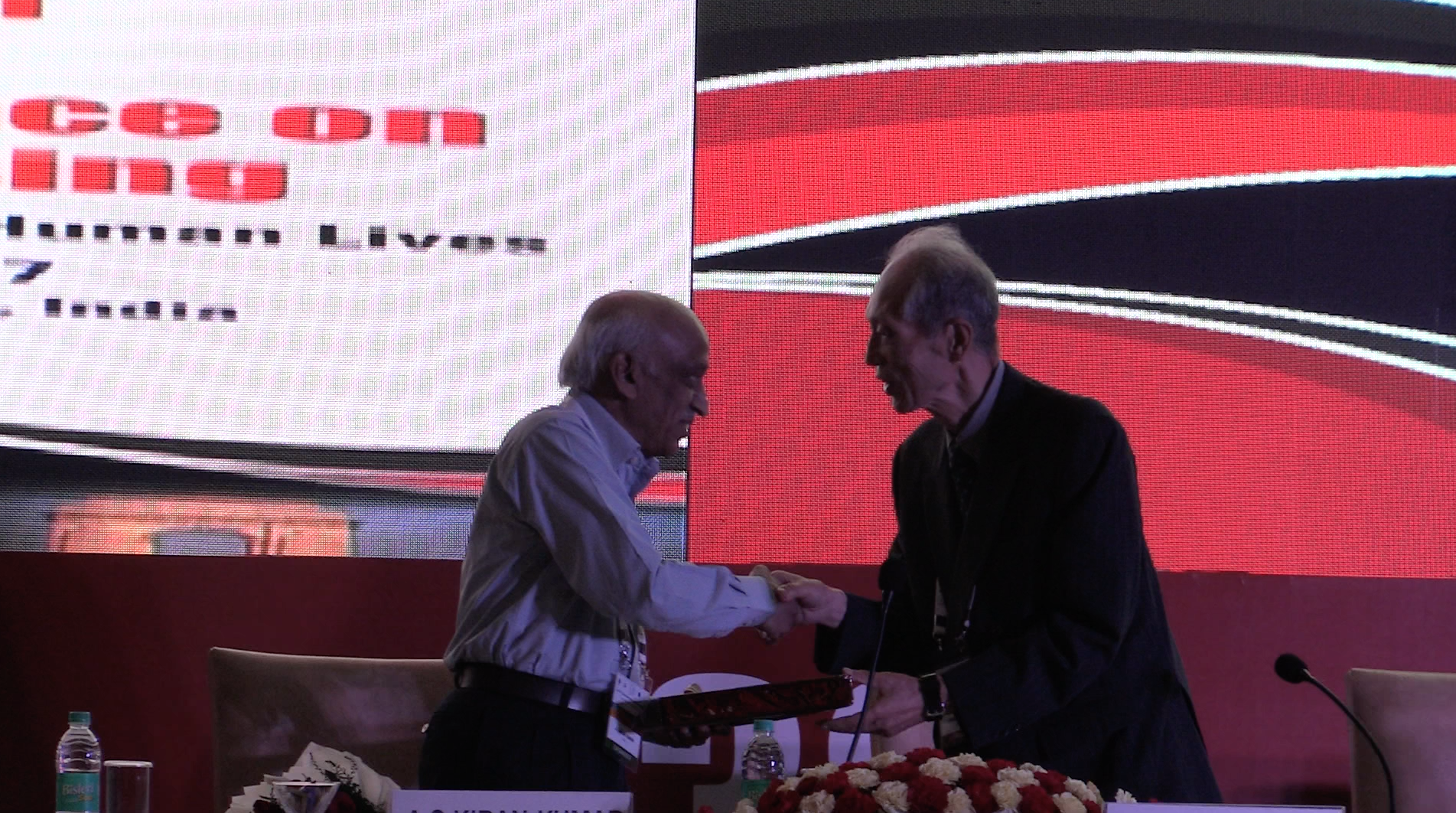 The Indian Space Research Organisation plans to privatize the operations of its popular Polar Satellite Launch Vehicle (PSLV) by 2020. ISRO chief Kiran Kumar confirmed that discussions are being held with private players towards formulating a strategy to enhance the capacity and capability of managing the PSLV program on an end-to-end basis. Interestingly, ISRO is looking to set up a joint venture for manufacturing of the launch vehicle itself.
"We have done one round of discussion with various entities; now we have to establish a procedure and go through government processes. By 2020, we wish to launch PSLV through a joint venture where ISRO and private industries would be working together," Kumar told Geospatial Media in an exclusive interview on the sidelines of the ongoing Asian Conference of Remote Sensing (ACRS) 2017 in New Delhi.
The integration and launch of the rocket will be managed by an industrial consortium through ISRO's commercial arm Antrix Corporation. Till date PSLV has had 41 missions, of which only two were failures. The last one was as recently as August 31 this year when in a rarest of rare occurrence, ISRO's attempt to launch its eighth regional navigation satellite (IRNSS-1H) failed after the heat shield failed to separate, thus trapping the satellite inside. The only other failure of PSLV was on September 20, 1993 when the rocket had failed to ignite after the second stage separated. This has earned PSLV the reputation of being one of the most reliable and low-cost satellite launch vehicles, giving tough cost to best of foreign players. In February this year, ISRO created history when its launched a record 104 satellites on the PSLV.
Every launch is a risk
Asked if it wouldn't be a huge risk for ISRO to give away that space and business to private players, Kumar's nonchalant response was: "Space business is full of risks. Every time we launch, there is a risk."
He further explained that a number of private players have shown interest and promise in the Indian space program, and a few of them are interested in their own launch vehicles. "This is the trend globally and we should not be left behind. If you look at the current scenario and compare it with just five years, the environment in the country viz a viz awareness and interest about space programs have seen a drastic change."
Privatizing the operation of the rocket would free up ISRO to focus on more cutting-edge missions. Kumar has time and again said the ISRO is severely constrained to meet the ever-increasing demands from over 60 central departments, 29 states, and thousands of private sector companies, while urging the domestic industry to come forward and help augment the manufacture and launch of satellites. "Our current strength is around 16,000 people, which is not enough to achieve the throughput we have aimed at. We need the help of industry players to achieve our goals," he added.
Also read: Why ISRO is engaging more and more with private players
ISRO has applied for the necessary regulatory clearances and they are currently in the process. Once the government clearances come and mechanisms are in process, things are going to get more attractive for entrepreneurs and commercials operators both in terms of hardware and software applications.
Recently the space agency set up an outreach center in Hyderabad for entrepreneurs, which has access to all the raw data from ISRO and computational facilities. The aim is to encourage entrepreneurs to come and develop applications using the data. "As long as they don't take out the raw data from there, an entrepreneur has access to all the data to come out with their products," Kumar said. The center can accommodate about 500 to 600 people, and already a lot of R&D work has started. "We are looking for mechanisms to make it more and more operative," he said, adding that ISRO is talking to trying to rope in academic institutions in this effort.
Kumar is confident that the nascent private space industry in India will not only provide services within the country, but also opportunities to provide services in the neighboring countries and other parts of the globe. "This is all going to happen in the coming days. We are coming up with new approaches for that," he said.