Only other failure of PSLV was on Sept 20, 1993 when the rocket had failed to ignite after the second stage separated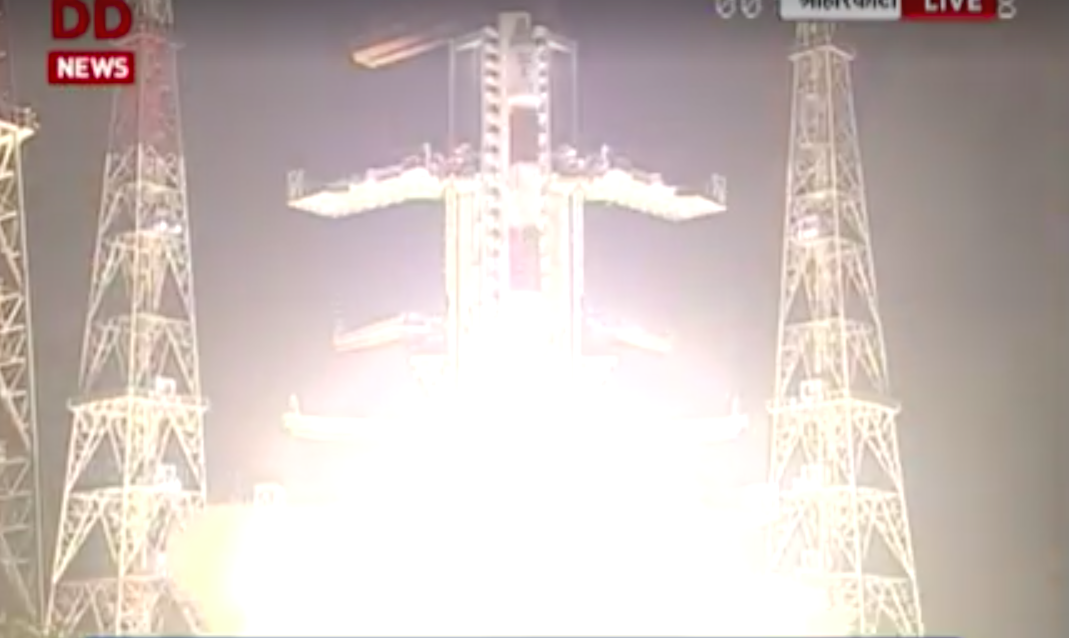 In a rare occurrence, ISRO's attempt to launch its eighth regional navigation satellite failed on Thursday. The Indian Regional Navigation Satellite-1H (IRNSS-1H), was declared unsuccessful after the satellite's protective heat shield, which is expected to separate and drop off after launch, failed to separate. The satellite was launched at 7 pm on board ISRO's old workhorse PSLV, on its 41st mission today. The only other failure of PSLV was on September 20, 1993 when the rocket had failed to ignite after the second stage separated.
The 1,425 kg satellite, the eighth in its IRNSS series and intended to replace IRNSS-1A, was the first one to be manufactured by a private company. Bangalore-based Alpha Design Technologies, a defense equipment supplier, was leading the consortium to build it over the past eight months. A team of 70 scientists from ISRO had been supervising the operations. Alpha Design Technologies has also tasked to make the next one in the series, expected to be finished by April 2018.
Ideally, the heat shield of a satellite is supposed to separate three minutes into the launch, but when it didn't happen for about 19 minutes, the mission was declared unsuccessful. A heat shield is designed to protect a satellite from excessive generated by friction against atmosphere.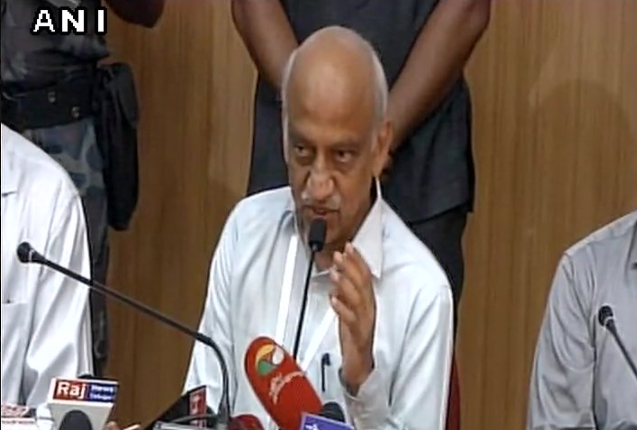 Confirming that there was no problem in any of the stages, ISRO chief A.S. Kiran Kumar told mediapersons the heat shield got separated internally and the satellite got enclosed within it in the fourth stage. He added that the sequence of events were yet to be studied carefully.
Blow to commercialization of space?
Asked if this would in any way hamper ISRO's efforts to support commercialization of space activities in the country, Kumar said the matter needed to studied separately. In the past one year, ISRO has been trying to build and nurture the private industrial capabilities in the country to support its activities.
On Monday, ISRO Satellite Centre (ISAC) invited single or combined bids from private players to build up to 18 spacecraft a year starting mid to late 2018.
It is ISAC which manufactures the spacecraft for ISRO and has so far produced 90 spacecraft. ISAC would sign a three-year contract with the finalists, train, handhold and supervise their teams in making its range of satellites at its facility.
Other than outsourcing manufacture of  satellites, the Indian space agency is also making focused efforts to consolidate and enhance participation of Indian industries for production of hardware required for satellites and launch vehicles, such as rocket engines, propellant tanks etc. The biggest announcement so far had been the intention to privatize the PSLV operations by 2020.
In a written reply in Parliament on July 20, Dr Jitendra Singh, Union Minister of State (Independent Charge) Development of North-Eastern Region (DoNER), MoS PMO, Personnel, Public Grievances & Pensions, Atomic Energy and Space, had said that ISRO is in the process of exploring the possibility of involving Indian industry in a greater role to meet the increased national requirements and possible commercial demand for launch services.The main advantage of privatizing the PSLV operations is to increase the rate of launches from 12 to 18 per year.
Already around 80% of the development work on launch vehicles had been outsourced, with ISRO just doing the supervision work. Even Chandrayaan II, scheduled to be launched in early 2018, has many sub-systems developed by private players.
"ISRO is encouraging a lot of private industry to come up, as we believe in indigenizing technology and its transfer," Uday Raj, General Manager RRSC – South and Associate Program Director, Space applications, ISRO, had told Geospatial World on the sidelines of a seminar on location based services, organized in New Delhi in June. "We are allowing private players to join hands with us to develop some product and services."
READ: Why ISRO is engaging more and more with private players
Why was IRNSS-1H being launched?
The launch of IRNSS-1H was necessitated since all three rubidium atomic clocks on the first satellite in the series, IRNSS 1A, failed around mid-2016. Atomic clocks are the most accurate time and frequency standards known, and are crucial in in global navigation satellite systems (GNSS).

The IRNSS mission was started in July 2013, and by April 2016, ISRO had launched seven satellite to complete the constellation. IRNSS, which is also known as NavIC, is similar to US's global positioning system, and ISRO envisages it as an independent regional navigation satellite system, which could provide accurate position information service to India as well as the region extending up to 1,500 km from its boundary. The ISRO chief had claimed that the NavIC could soon give more accurate positioning than even GPS to Indian users.
Also read: Navigating NAVIC: Why India's satnav system is so special?