Though late compared to other sports, but FIFA has finally recognized the importance of location technologies and GPS in soccer. Both on and off the pitch, the World Cup in Russia is seeing technology — GPS and location in particular — playing a bigger role than ever. While the goal-line technology, which has at its heart precise positioning, is already making waves in the championship, use of wearables, player positional data and metrics for tactical analysis are some of the others that are making news.
Electronic Performance and Tracking Systems
GPS-based wearables have been a common sight in practice sessions for some time now, but it was not allowed in competitive sports till very recently, including the previous World Cup in Brazil. It was only in February 2015, the International Football Association Board approved the use of electronic tracking in official fixtures, just in time for that year's Women's World Cup in Canada.
In March this year, just three months before the World Cup in Russia began, FIFA allowed electronic performance and tracking systems in matches. Team analysts were now allowed to transmit data and communicate with coaches during the match itself.
The FIFA Football Technology Innovation Department is working on the standardization of electronic performance and tracking systems (EPTS) and thereby looking to provide guidance to football's stakeholders in regard to the use of EPTS in competitive matches.
The 2018 World Cup in Russia has seen all the 32 teams making the best use of this technology. Each team are allowed three tablets — one for an analyst on the stand and one on the bench, and the third for the medical team – which have real-time information (subject to a 30-second delay) about player metrics, positional data, and video footage.
GPS-based wearables, whether shirts, watches or any other sensor on the body of the players, record some hundreds of data per second — from position of the player, to distance covered, to speed and number of accelerations, heart rate, to kick accuracy, to impact from tackles. By running this data on analysis platform, coaches can plan team strategies, substitutions, design physical workouts sessions and such, according to the demands of each player's position. GPS can also track game fatigue by showing the difference between the highest running intensities during first and last 15 minutes of the game. The differences can indicate player exhaustion and team fitness.
A number of top teams including Germany, Brazil, EURO champions Portugal, Belgium, England, Poland, Denmark and Morocco are availing of STATSports technology during the World Cup. Various other teams are using a number of other products from companies such as  Catapult, Zepp, FieldWiz etc. Interestingly, Adidas is shutting down the miCoach product line merging it with Runtastic, a sports smart apparel provider it bought in 2015.
ALSO READ: Goal-line technology is all about precise positioning
Back in March, the US Soccer Federation announced to collaborate with STATSports. The partnership, which is being hailed as the world's largest player data monitoring program, will see about 6,500 APEX GPS tracking units distributed to US men's, women's, youth, Paralympic, Futsal and Beach National Teams, Development Academy clubs and the NWSL.
We take a look at the some of the popular wearable devices that are used in soccer.
STATSports
STATSports has a number of products including Apex and Viper Pod.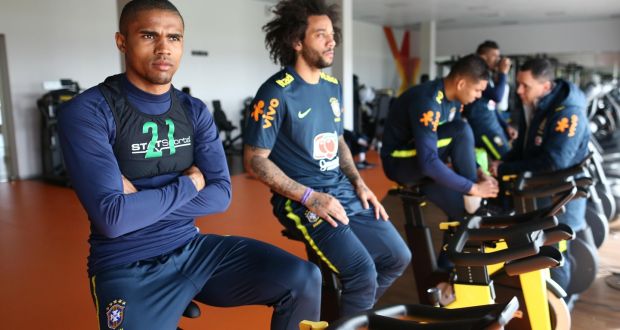 Apex is a black compression vest which is worn under the regular jersey. The vest has a tracking device slotted into a pouch between the shoulder blades containing an array of sensors. These include GPS to track position, accelerometers to gauge pace, gyroscopes to measure orientation in three dimensions and magnetometers to record the direction of travel. The device also contains an embedded processor that synthesizes the raw data and computes, in real time, performance metrics such as distance covered, and number of sprints completed. The Brazilian team is using Apex in Russia World Cup.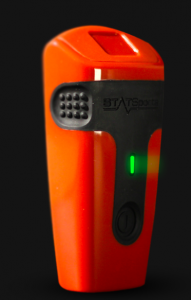 Viper Pod is a small sensor which is inserted into specifically designed Viper garments (vest/base layer) to collect data on the player's performance. Already widely used in the English Premier League and Spanish League, it is now being used some of the major teams in Russia also. The sensor collects player performance data, which is streamed in real-time through the Viper Live Streaming software and logs it for post-session download. It also has real-time analytics capability to see player position and motion from a bird's eye view on a screen. One of the main features of the app is it automatically produces a post-game summary. It also has a Team Game mode where multiple players connect by enabling their location.
Catapult OptimEye
The OptimEye range developed by Catapult Sports are used in over 20 sports at elite level for fitness, tactical, rehabilitation and technical analysis. The range includes a number of different models — OptimEye X4, G5 and S5 models and the OptimEye T5 Indoor Local Positioning System.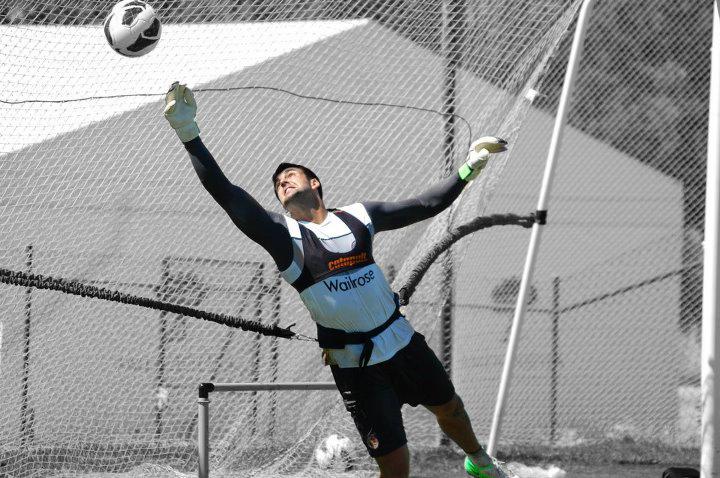 Catapult OptimEye G5 is the world's first monitor exclusively for goalkeepers. Used by more than 400 sporting organizations around the world, the Catapult G5 measures dives by goalkeepers including their direction and intensity, jumps, accelerations and decelerations, direction changes etc. It is a chest strap that the goalkeeper has to wear under his jersey.
OptimEye X4 is the entry system monitor that helps calculate: force, turn rate, orientation and backward/forward/sideways running. Reports include graphic tools such as plotting player position, velocity, heart rate, effort lengths and recovery time.
OptimEye S5 is advanced model that has been tested by the military also. It has all the features of OptimEye X4. But where it scores over others is that it remains the only athlete tracking monitor that measures collisions. It also connects to Open Fields product, which is a highly customized solution for data analysis and performance measurement.
With OptimEye T5 device one can do both indoors and outdoor tracking. With many stadiums these days having closed roof or large overhead stands, getting GPS signals becomes difficult. The T5 solves this issue with about 10-15cm absolute positioning accuracy.
Zepp Play Soccer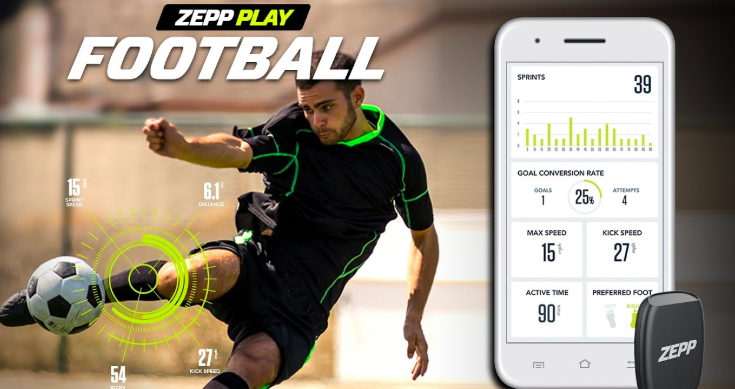 Play Soccer from Zepp is a small sensor that can be slipped inside the shirt sleeve of the player. The device needs to paired with Bluetooth to a smartphone app and appropriate algorithms are then run on the data collected to convert into actionable information. One can also opt for game reports and video highlights.
Hublot Big Bang Referee Smartwatch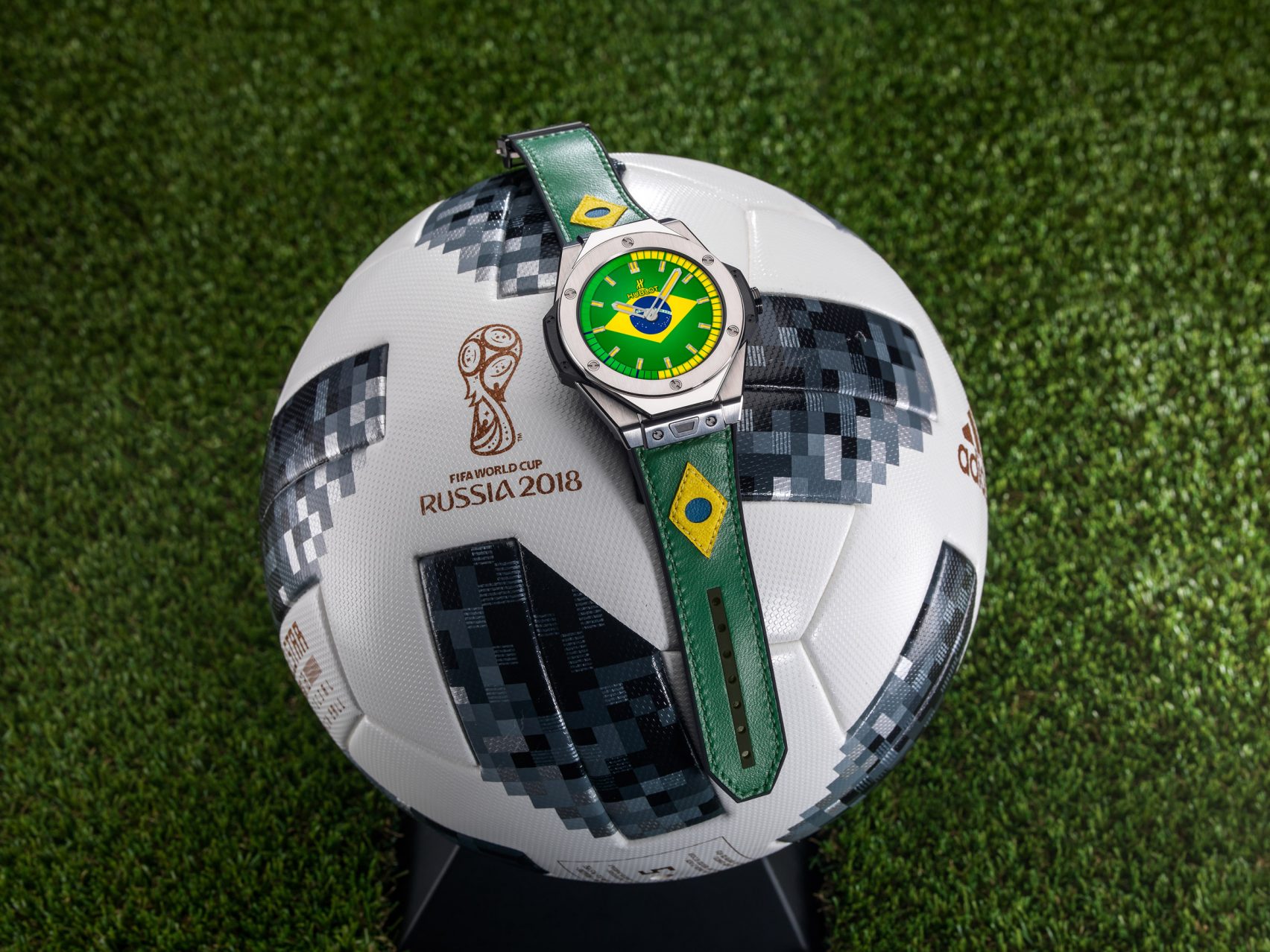 The smartwatch worn by the referee for VAR and goal-line technology is connected to the goal-line sensors. The smartwatch allows the referee to know within a matter of seconds if the ball has indeed crossed the goal line fully and if the goal has been scored. The official smartwatch for referees in FIFA 2018 is the Big Bang Referee from Hublot. It is a limited-edition watch that runs Wear OS and help referees the ability to interface with goal-line technology. There is a commercial version also at a hefty price tag of $5,200 that displays real-time info on scores, cards, names of goal-scorers and substitutes, time left for the match to end and more.
ALSO READ