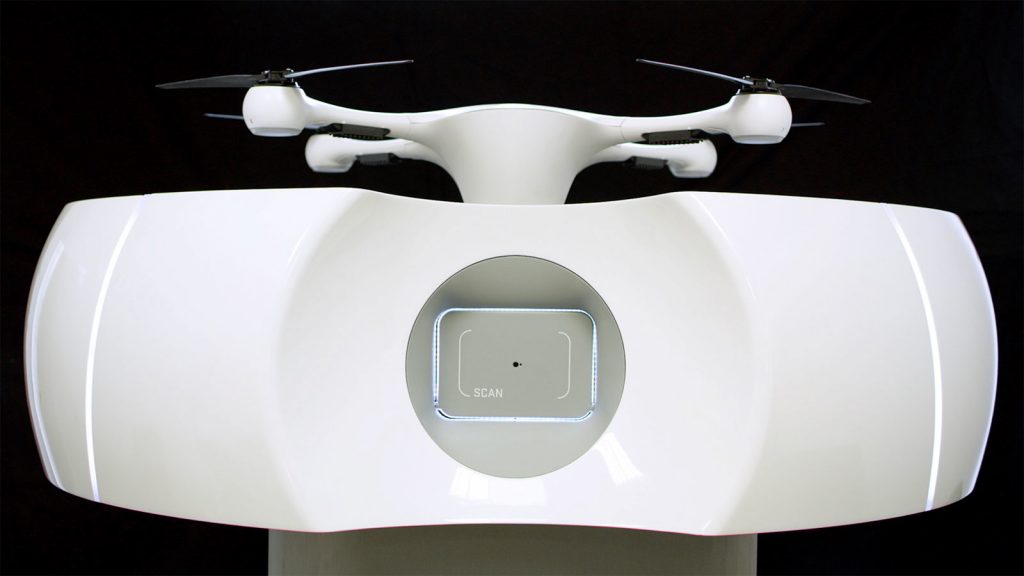 Can you imagine a four-(or eight!) propeller autonomous drone swooping into the city, navigating using the GPS, delivering your package at a 'drone mailbox'? Matternet, a California based company is all set to make this imagination turn into a reality in Switzerland. Let's see how!
Matternet: The autonomous drone delivery network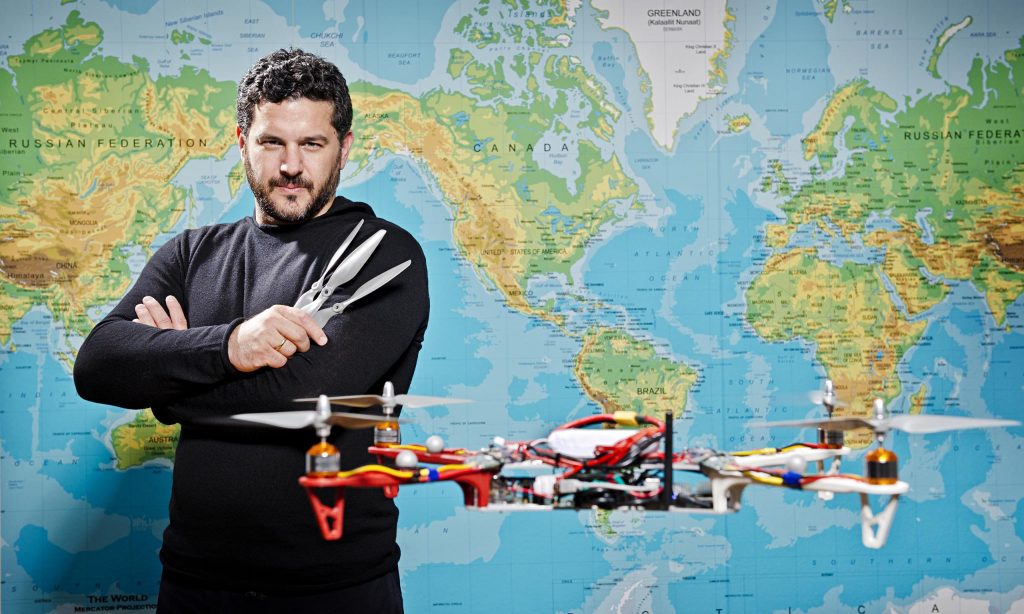 In 2011, Matternet's CEO, Andreas Raptopoulos, and his team came up with the idea of a 'drone delivery network' or 'network of drones' to meet the basic needs of the developing communities of the world. Taken aback by the inadequate road infrastructure in many developing countries, the team decided to use innovative technology to 'create a new paradigm of transportation' that would not have to rely on road infrastructure. Understanding that technology innovations in the drone sector could solve problems which would otherwise require billions of dollars and many years, Matternet was born. "One billion people in the world today do not have access to all-season roads," Raptopoulos said at a TED conference in 2013. "We cannot get medicines to them reliably, they cannot get critical supplies, and they cannot get their goods to market in order to create a sustainable income." The company has since then raised $2.2 Million in seed capital from investors including Flextronics, Scott Banister, and Nas.
Of course, since the technology was the inspiration for starting Matternet, the Matternet ONE drones are vertically integrated with GPS and sensors, making it a complete solution for ferrying medicines and supplies to inaccessible areas. The design of the Matternet drone is 'non-threatening' for it is small in size, does not require piloting, and uses only GPS and other sensors on board to navigate a certain path. GPS and sensors are a necessity for the Matternet ONE drone because the network has a fixed geo-location, allowing them to fly only between the pre-decided locations. The infrared sensors guide the take-off and the landing of the drones, while the GPS ensures that the drone stays in the pre-defined route to its destination.  Furthermore, the drone is equipped with built-in parachutes in case of emergency or technical failures.
Commercial Operations begin in Switzerland
Matternet has already conducted its first field trials in the Dominican Republic and Haiti in both rural and urban areas and is now ready to put its drone to commercial use. The company, in partnership with Swiss Post, in a world's first, is authorized to ferry medical samples between labs and hospitals of densely populated urban areas of Switzerland from October 2017. The decision has been undertaken after almost 70+ trials were conducted between two hospitals in Switzerland on a regular basis. This is a great start for Matternet because medical samples are time-critical and need to be delivered as fast as possible and if possible, in the least expensive way. Because, Matternet provides an answer to all of these, the company is capable of delivering these small packages of blood tests, medical samples, etc., in not more than 30 minutes.
The logistics company also has cost efficiency to boast of as its primary strength. At present, the cost of delivering these samples would be around $5 to $10 for each delivery which is extremely cost-effective as and when compared to the costs associated with conventional courier package which is approximately – $30 per delivery. However, Andreas expects the costs to go as low as $1 per delivery for a 30-minute cross-town delivery as the density of the drone delivery network expands. Keeping the zeal alive, Matternet's initial plan is to operate one or two drones and to establish a regular service by 2018. Simultaneously, once Matternet builds a strong foothold in Switzerland, it plans to extend its operations to Germany and United Kingdom.
Further on, the company has unveiled the 'Matternet Station' which in simpler terms can be referred to as the 'drone mailbox'. The futuristic drone 'mail station' can be installed on rooftops or on the ground to send and receive packages thus bringing a revolution in how postal services of the future may look. The users of the drone delivery network can place their request through a smartphone application after which the shipment is loaded into the compartment box from one Matternet station to be delivered to another Matternet station. At the receiver station a 'robotic arm' takes out the consignment and places it for collection after scanning the registered QR code of the user. Does it not sound like a 'pinch-me' moment we would all want to experience? I know I definitely would!
Why Switzerland and not the United States?
For curiosity sakes, one may wonder, why a California based company is beginning its first ever commercial operations in Switzerland. Drone laws, of course! According to Andreas, it is difficult to build a drone delivery network in the United States because of the strict drone regulations of the Federation Aviation Administration (FAA). "In the US, we cannot run the operations that we are running in Switzerland," Andreas mentioned in an interview with ArsTechnica. He explained that the FAA is currently not permitting the two important things important for Matternet to develop its drone delivery network – operate beyond the line of sight of a pilot or a human observer and to operate or fly over people in both rural and urban areas. Till these aspects are incorporated in the drone regulations/guidelines of the FAA, the creation of a drone delivery network in the USA shall remain a distant dream for Matternet.
Humanitarian Drone Delivery Network in Malawi
As Matternet begins its commercial drone operations, the logistics company is also helping UNICEF build a 'drone corridor' in Malawi. Malawi suffers from HIV prevalence of 10% with 40,000 children who need to be tested within 6 weeks of birth to begin treatment. The country has a dispersed population and lacks adequate road infrastructure because of which it takes 23 weeks to deliver lab samples and testing materials from one place to another. The UNICEF project in collaboration with Malawi's Civil Aviation Authority (CAA) and Matternet has developed the humanitarian drone delivery network to reduce the time frame of delivery from weeks to mere hours.
Thus, drone delivery networks are the future of the delivery space and Matternet is leading the race at present. It can be said, a well-established drone delivery network is going to be the most disruptive innovation in the delivery space. Amazon, JD.Com (China's largest online retailer) – have all been talking about using drones to bring cost effectiveness and efficiency to their delivery models. With drone laws and regulations changing worldwide and with more countries accepting drones for humanitarian purposes, the first flight of Matternet in Switzerland and Malawi could only be the beginning.
Also Read: Did you know Drones can be used for Humanitarian work?