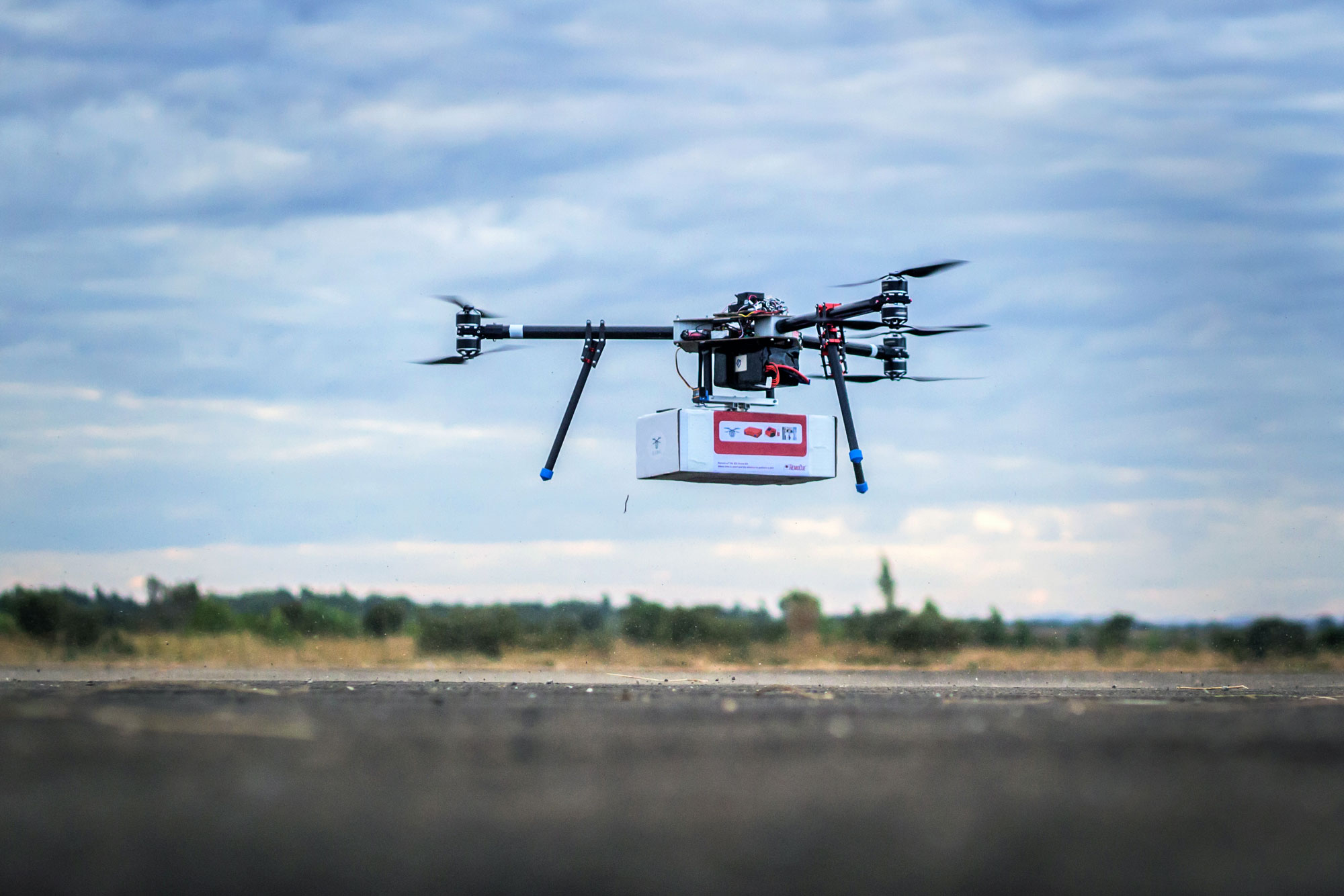 Drones, until very recently, had no role to play in humanitarian aid; but over the last couple of years, the use of drones and its applications has exponentially risen – enough to generate the interest of the United Nations, the United Nations (UN) Office of Coordination of Humanitarian Affairs and the UNICEF. In times like today, when countries all over the globe – require humanitarian assistance for some reason or other, the multifaceted application of drones is seen to be a savior. Let us see how!
Drones for Humanitarian Work
The pace at which technological innovations are taking place, they have a monumental impact on humanitarian work. The digital revolution which is already underway – has an easy and fast response to the humanitarian crises the world faces today. With cutting-edge technology, it is easy to see why drones are becoming a powerful tool of this digital revolution to provide humanitarian relief and aid. The use of drones for humanitarian work is not limited to search and rescue missions but includes mapping of affected areas, delivery of aid materials, damage assessments, and strategizing of post-emergency and reconstruction projects. Of course, if anyone has been following the evolution of drones for humanitarian purposes – the use of drones for mapping the damaged areas during the Haiti 2010 Earthquake and the Nepal 2015 Earthquake produced powerful images of devastation which only helped in aiding the trapped earthquake survivors in the fastest way possible.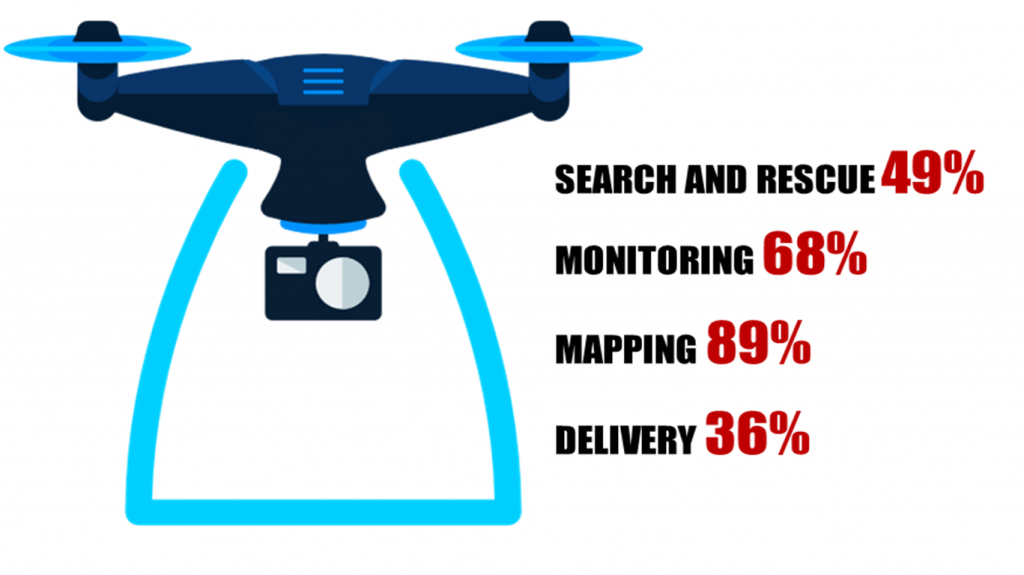 Recently, in a study conducted by FSD on Drones in Humanitarian Aid, it was found that more than 60% of humanitarian professionals believe that drones, along with the use of GIS allow a bird's eye view for undertaking systematic assessments and monitoring. Also,  drones provide easy access to hard-to-reach locations to deliver lightweight but essential items which are sometimes impossible with traditional transportation resources. However, just like any other technology, a lot many humanitarian professionals are wary of using drones for humanitarian work. Almost 22% of the respondents of the study believe that the use of drones has very limited use in humanitarian aid. The primary concern in this regard is how a distinction can be ensured between a good humanitarian 'civilian' drone and a bad 'military' drone. However, even with these concerns raging the humanitarian space, the rapid developments in drone technology and the increasing number of applications are welcomed.
Drones for Humanitarian Work: The United Nations Approach
The use of drones for humanitarian work and peacekeeping operations is beginning to be actively explored at the United Nations. In a recent interview with UN News, Christopher Fabian, principal advisor on innovation at the UNICEF stated that drone technology can make a huge impact to carry forward humanitarian and development activities worldwide. For instance, in late June of 2017, Malawi in partnership with UNICEF, tested drones for humanitarian work in the Kasungu District of Africa. More so, under the UN peacekeeping missions, the Department Republic of Congo, and the Central African Republic have been using drones to map, monitor and improve the security of civilians. UNICEF and the World Food Programme (WFP) have already formed a working group to further expand the use of drones.
Video Credit: UNICEF
Major Applications
Mapping
Enough has already been said about mapping being the 'most evolved' form of drone use. Till date, the most common application of drone is mapping. Drone mapping allows for capturing aerial imagery of relatively small areas and collecting optical imagery where cloud precludes the use of satellite imagery. The imagery collected from drones can create accurate, two-dimensional maps, elevation models, 3D renderings of buildings and geographic features among many other things. Thus, the use of drones for mapping has significant advantages for damage assessment.
Aid Delivery
Drones are increasingly being seen as a rapid, reliable and cost-effective delivery mechanism of light-weight essential items to communities in need of humanitarian efforts. Drones, even if expensive are seen to complement the traditional means for they help in transporting smaller payload across shorter distances. Currently, they are primarily being used to deliver medicines, vaccinations, and other medical supplies in underdeveloped and developing countries.
Monitoring and Real-time information
An application, not explored as much, presents additional opportunities for drones to provide real-time information. Small drones, fitted with GPS, sensors and camera units are able to create geo-referenced live stream videos for tactical situations to identify and track displaced populations and temporary settlements, and to make large scale assessment of the damaged regions.
What is the future?
The total drone sale unit climbed to 2.2 million worldwide in 2016 as the revenue surged by 36% to $4.5 billion (Research by Garner). The evidence of the use of drones for humanitarian work is mounting. The ecosystem is slowly and steadily becoming conducive to the use of drones thus generating immense interests in humanitarian, development and multilateral organizations. In the words of Christopher Fabian, UNICEF, "I believe this technology will go through a few years of regulatory difficulty but will eventually become so ubiquitous and simple that it's like which version of the cell phones you have rather than have you ever use the mobile phone at all." Thus, the future of drones for humanitarian work, development work, and peacekeeping operations only seems bright!