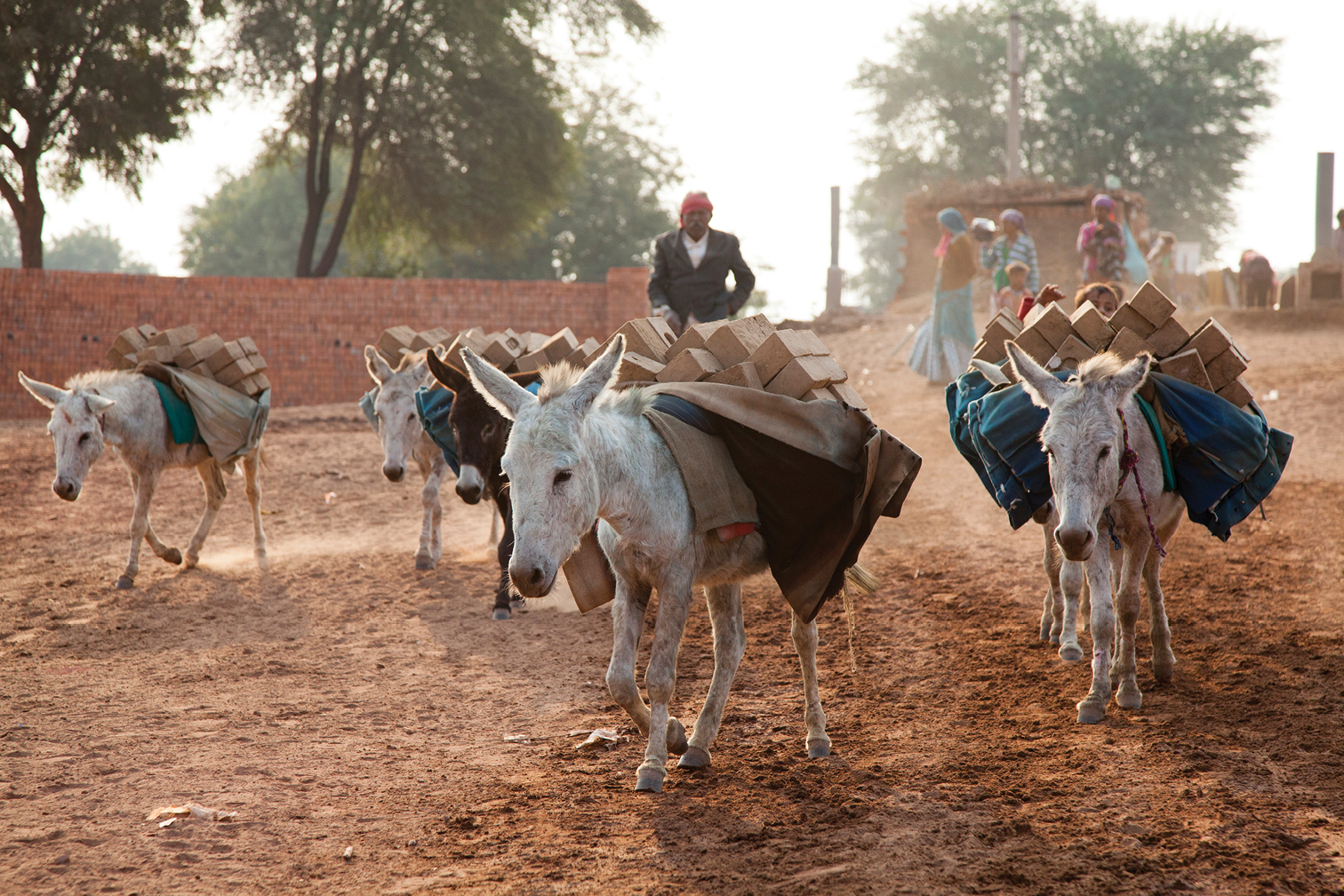 Donkey Sanctuary, a UK-based charity, is using location and other technologies to assess and improve the living and working conditions of donkeys in South Asia.
A donkey's life is not easy. Apart from being propelled into backbreaking and hazardous work at a very early stage, the animal changes hands on numerous occasions in its prime. And different masters means different living conditions, varying welfare standards and often, injuries. In an attempt to "transform" the lives of donkeys and mules deployed in the brick kilns of India and Nepal, The Donkey Sanctuary, a UK-based animal welfare charity, is extensively using location and other technologies to achieve its target.
How it Works
According to the charity, the life cycle of donkeys and mules has many stages. Through its program, the charity focuses on the welfare of working equines from birth and early training in Indian brick kilns to the end of their lives in the mountains of Nepal. The charity started funding Donkey Sanctuary India and Animal Nepal in 2003 and 2009, respectively.
The Donkey Sanctuary has developed the Equid Assessment Research and Scoping (EARS) tool, which places technology at the center of its research strategy. The EARS tool utilizes the Open Data Kit (ODK) for data collection in resource-constrained environments, enabling the charity and its partner organizations to track animal welfare assessments using GPS. ODK is an open-source suite of tools combined with a global community of users that explores how technology can improve the lives of under-served populations. With the introduction of EARS, this now includes the world's donkeys and mules. Some of the users of ODK include WHO, USAID, CDC and Google.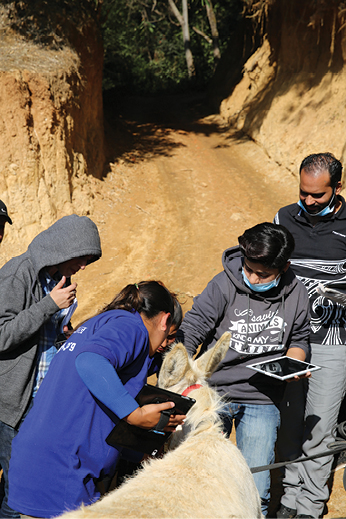 So far, EARS has been used to collect over 1,300 animal welfare assessments in the brick kilns of Nepal. "What excites me most about the EARS tool is the ability to get data in the hands of everyone working to improve the life of donkeys," says Dr Joe Ryding, head of data and statistics at The Donkey Sanctuary.
By using ODK and GPS positioning, the charity can investigate spatial relationships within assessment data, which helps in directing interventions where they can have the greatest impact.
ALSO READ: WRI's data platform to monitor the planet's pulse
An example of the potential for geospatial analysis using EARS is the mapping of animal welfare hotspots — areas where hoof problems, or wounds related to harness might be a concern. "Additional environmental and human factors can then be investigated in a geospatial context. For instance, using digital terrain models to understand working conditions, remote sensing for vegetation monitoring and land classification and web maps to examine the availability of local service providers. Using geospatial technology and knowledge, combined with 50 years of donkey and mule experience, allows The Donkey Sanctuary and its partners to develop interventions that can have a lasting impact," explains Dr Ryding.
The Life Cycle
For a donkey or a mule, life begins in India, with the animal staying with its mother for the first few months. According to the charity, most of these equids start training even before they are a year old, carrying small loads alongside their working mothers. By the time they turn two and a half, they start working independently and are often sold in local equine fairs. Barabanki district in the northern Indian state of Uttar Pradesh hosts one of the largest equine fairs in the country, with anything from 7,000 – 10,000 congregating for sale each October.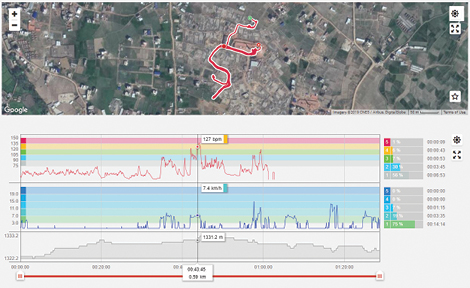 A large number of equines sold in Barabanki are loaded into trucks for a 250-km journey to Nepal border. As the Nepal government doesn't allow live transport of animals, these donkeys and mules walk the final 3 km across the border to Nepalgunj, where they are again sold to locals and are made to work in trekking, transportation of goods and in the brick kilns. The kiln season in Nepal runs from December to May-June, just before the rains. With the advent of monsoon, the equines are sold again — this time to people in the mountains. In a majority of cases, these animals are abandoned when they grow old and are unfit to carry heavy loads, and finally die in the mountains.
According to the charity staff, by using POLAR trackers, they can also monitor the work done by donkeys and mules, linking heart rate to GPS tracks for determining elevation and distance travelled. The Donkey Sanctuary has used this technology in the brick kilns in Nepal to understand more about a typical working day for an equid. In the kilns where Animal Nepal works, rest periods, along with a mandatory day off (Saturday) has been introduced for the animals.
Future Prospects
The Donkey Sanctuary is now also exploring the possibility of using open source data (including satellite data) to help with its animal welfare work. This includes using geospatial outputs to help identify industries and locations where equid power is utilized. The first part of the project involves the use of earth observation (EO) data to locate and map equid powered brick kilns across India and Nepal. Researchers at the University of Nottingham have used high-resolution imagery to map 55,387 brick kilns across the "Brick Belt", which covers India, Pakistan, Bangladesh and Nepal. The Donkey Sanctuary is looking to further this work by examining these locations to identify EO signatures associated with equine kilns.
Ceris Turner-Bailes, The Donkey Sanctuary's global programs director, says, "We understand the value that working donkeys and mules provide for families and we approach our work holistically, with the owners, their livelihoods and their families in mind. We are developing a life-cycle approach to our work in India and Nepal, with a heavy focus on national advocacy and building the capacity of local service providers to meet the needs of equine-owning communities."
Clearly, location and other technologies have provided the much-needed push to the UK-based animal welfare charity's initiative.
ALSO READ: Missing Maps Project uses tech to aid relief work in disaster-hit areas