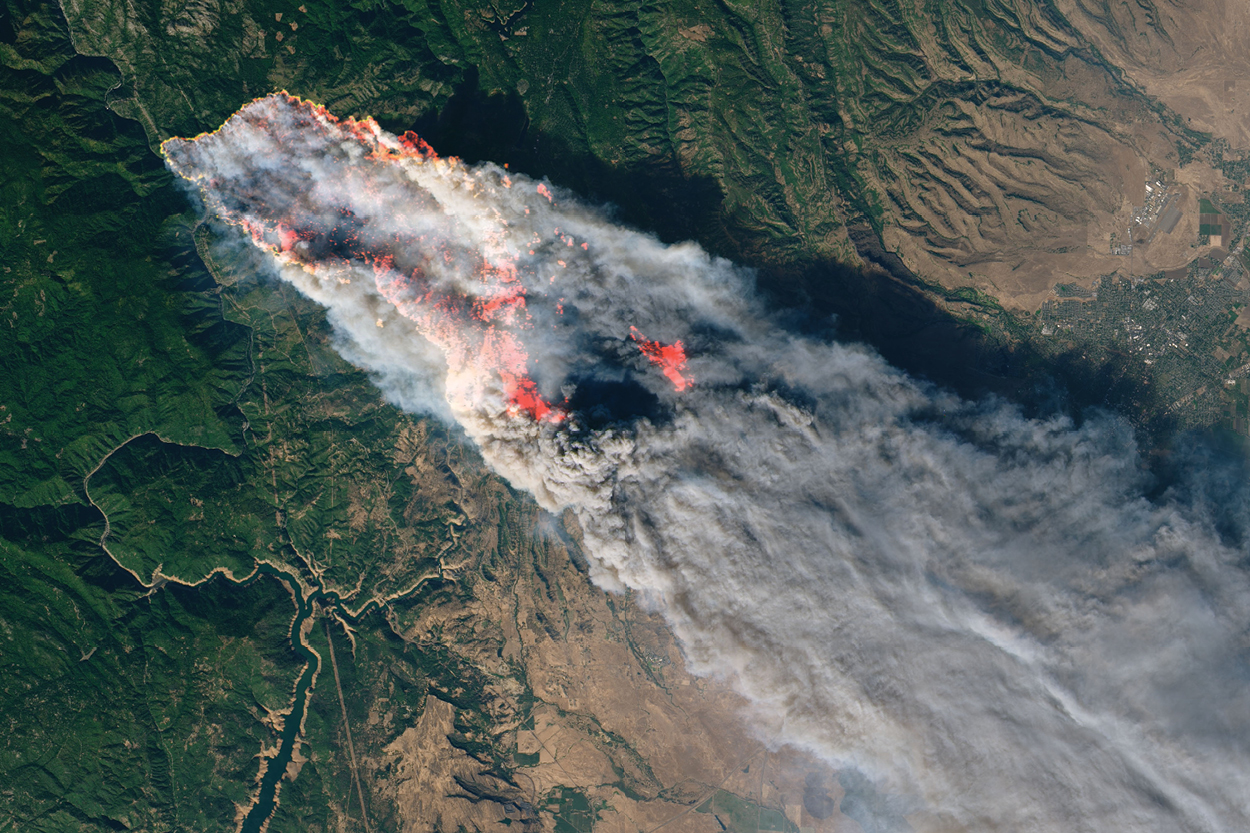 One year ago, World Resources Institute and more than 30 partners launched an open data platform to advance a healthy planet where people and ecosystems thrive.
In November 2018, as wildfires spread rapidly across Camp in California, hospitals had to act fast to care for burn victims. The nearby Feather City Hospital caught fire and patients were urgently transferred to the University of California, Davis, Burn Center, which wasn't used to seeing so many patients. At least 85 people died in the fire and over 150,000 acres were burned making it the largest and deadliest California wildfire on record. Unfortunately, it might not take very long for this record to be broken. Hotter, drier conditions in the Western US have contributed to a longer fire season and larger fires.
These devastating fires make it clear that Climate Change is not a far-off threat. It's happening right now and it's a public health emergency. Be it wildfires, heatwaves, droughts, or floods, there is no separation between environmental health and human health. Large, deadly wildfires are symptoms of bigger problems, much like a fever is to flu. To understand environmental health, we need to do more than track the symptoms: we need information on the root causes and underlying drivers of the problems.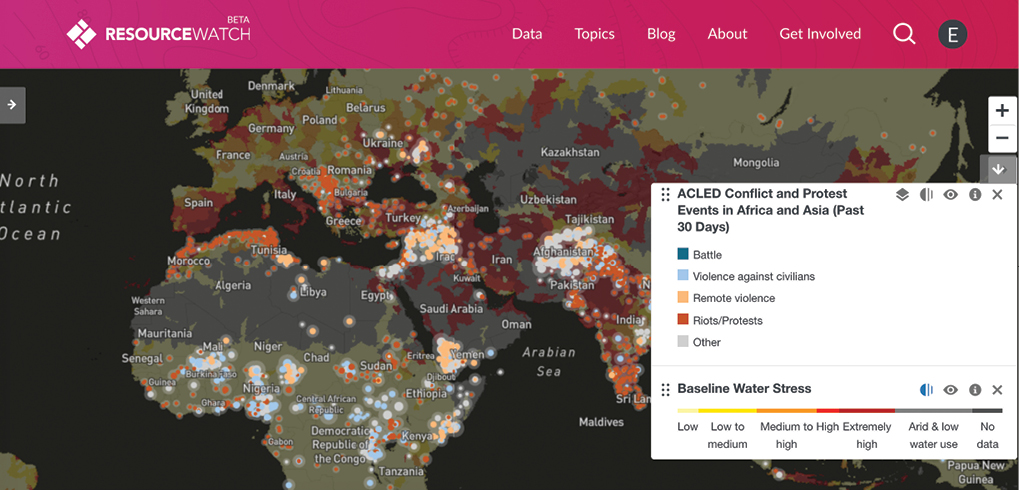 Policymakers, analysts and business leaders need high-quality information on the social, political and physical drivers of environmental problems, and how they are interlinked, to understand the best place to intervene and inoculate against crises in the future. We need clear and open information on the pulse of our planet.
ALSO READ: Satellite data shows shrinking reservoirs that may spark major water crisis globally
Ppen data platform for transparency
One year ago, World Resources Institute and more than 30 partners launched an open data monitoring platform to advance a healthy planet where people and ecosystems thrive. Resource Watch leverages technology, data and human networks to bring much-needed transparency on the state of the planet.
Our team curates and compiles data from satellites, governments and peer-reviewed sources on the planet's pulse. Users can visualize data on how wildfires affect air quality and explore data on precipitation and temperature changes. From climate change to poverty, water risk, political instability and human migration, all of these issues are interlinked, and you can find data and insights on their status on the platform.
In just one year, the platform has been used by thousands of people in 178 countries. Analysts and journalists have used the data to monitor and mobilize change on the ground. Some examples of the change we have made in just twelve months are described below.
Preventing Future Conflicts
In 2017, water played a major role in conflict in at least 45 countries, especially in North Africa and the Middle East. This is not just regional crisis plagued by drought; it's also a global security issue because lack of water contributes to food insecurity, which in turn contributes to migration and insurgencies.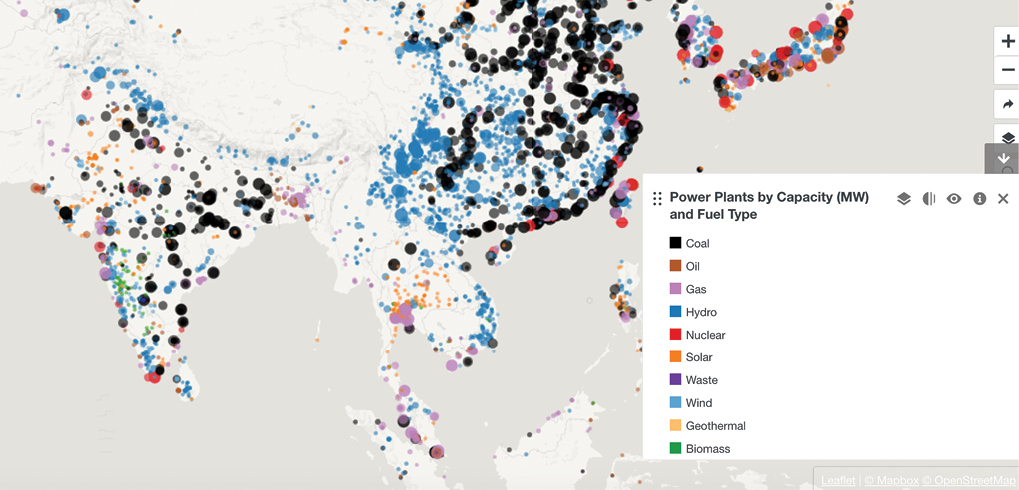 The Water, Peace and Security (WPS) initiative uses Resource Watch to trace the role of water in social unrest with data on water stress, conflict events and political stability. The early warning system they are developing to predict when conflict might be triggered will provide actionable information to local officials, so that they can intervene before conflict arises and spreads. An early prototype was recently used to preview water-driven conflict hotspots at a United Nations Security Council meeting.
Another use-case was provided by a health specialist at Save The Children who uses Resource Watch regularly. Looking at flood patterns in rural Bangladesh, the specialist uses Resource Watch to estimate how flooding might lead to human displacement and reduced access to health services. The specialist is also looking at how gender inequality and internet access might be correlated with women's access to contraception.
We have developed our own open data on the world's power plants. Created by World Resources Institute (WRI) in 2018, the Global Power Plant Database is a comprehensive, open source database of power plants around the world. Each power plant is geolocated and contains information on plant capacity, generation, ownership and fuel type. When overlaid with WRI data on water scarcity, researchers found that 47 percent of the world's thermal power plant capacity and 11 percent of hydroelectric capacity are located in highly water-stressed areas.
Building on Open Data Infrastructure
All the work we do on Resource Watch and the application programming interface (API) on which it's based, is open-source, which means organizations can build their own applications on top of what we have built, like building Lego blocks on our infrastructure. The API serves as a public good by saving other organizations money and time from building their own data infrastructure.
We are thrilled that several applications have harnessed this public resource for connecting to data. Some examples are: The Partnership for Resilience and Preparedness, Global Partnership for Sustainable Development API Highway, MapX, Insights2Impact, Global Forest Watch, Congo Forest Atlases, Climate Watch and Aqueduct. These applications have benefitted from the investments we have made into designing data architecture, standardizing data and metadata and creating online functionalities. Applications can focus their resources on meeting their users' needs because of these investments.
Monitoring to Mobilize
Transparent data can drive accountability and more responsible decision making. Empowering people with information on the crisis, and how it affects them, will drive greater accountability from those responsible and from those in a position to act to prevent further degradation.
During our next phase, we will be bringing Resource Watch closer to the ground by incorporating higher resolution imagery and enabling users to upload localized datasets. We will empower local champions with the data they need to make more sustainable decisions or hold those in power accountable. This will require getting more local data on the platform and building a user community that takes evidence-based action for ecosystem conservation and restoration.
The work we have done over the past year would not have been possible without our partners and funders, and we hope you will join us by using Resource Watch and telling us how to make it better for your needs.
There is no silver bullet solution, or a single pressure point to tackle the climate crisis. It will require an army of actors, an array of interventions and a menu of pathways in the right places. We need your help to scale data transparency and action across the globe.