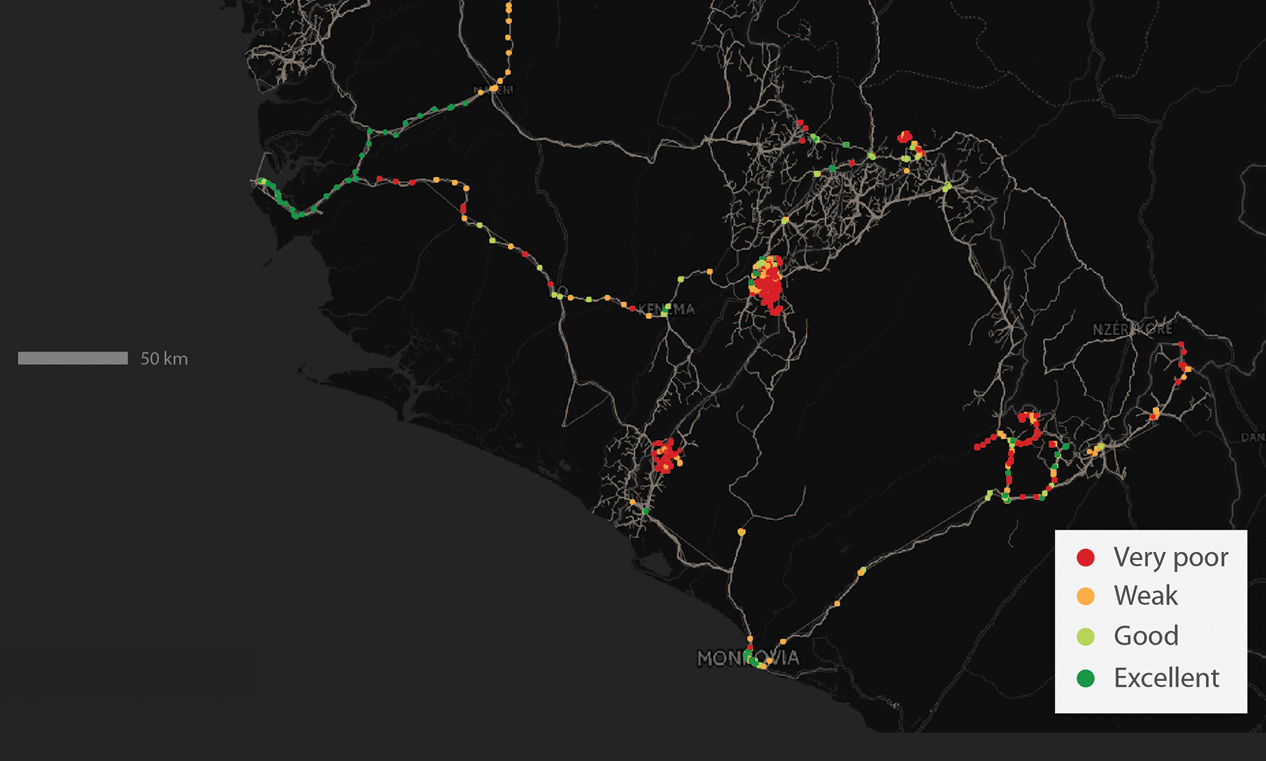 Set up by a group of humanitarian organizations, the Missing Maps Project brings disaster-hit areas and communities on the map to assist resource allocation and relief work.
Mankind is no stranger to natural disasters and disease outbreak. Every year, more than one million people across the globe lose their lives to epidemics and calamities like earthquakes, floods, storms, hurricanes and landslides. The number of those displaced, or affected, is a lot higher. While rescue and relief organizations may differ on the extent of devastation (number of deaths and cost of destruction), almost all of them are in agreement on this one fact: we need innovative and scientific ways to deal with disasters.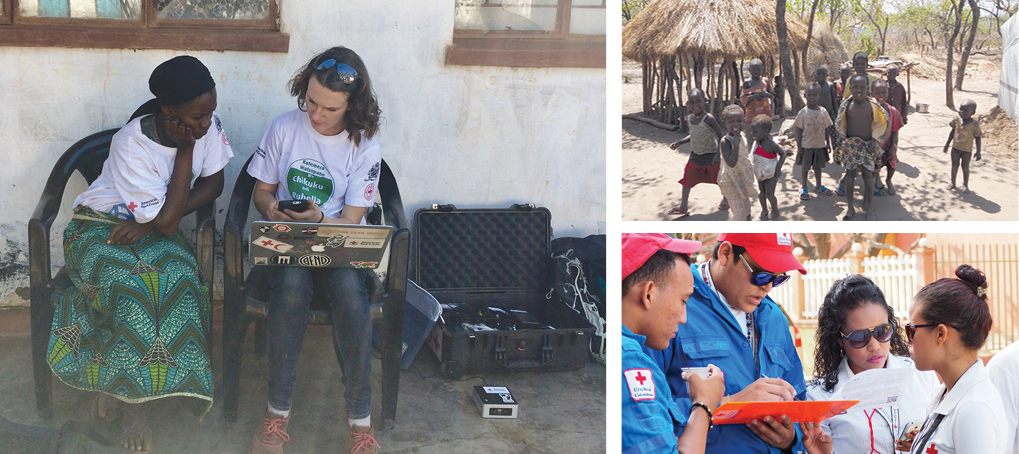 Though inaccessibility and paucity of resources continue to plague disease/disaster-prone areas in underdeveloped and developing countries, another problem that often hinders rescue and relief work in times of crisis is the absence of these areas from maps. Be it places in Vietnam, Tanzania, Myanmar or Belize, often, no maps means delayed response and uneven allocation of resources.
To bridge this gap, and to make relief and rehabilitation operations more effective, a group of humanitarian organizations, including the American Red Cross, British Red Cross, Médecins Sans Frontières and the Humanitarian OpenStreetMap Team (HOT) founded the Missing Maps Project enduring the summer of 2014. The initiative was designed to help remote communities better prepare for emergencies. By mapping out the locations of buildings, houses and roads and points of interest like health facilities and schools in vulnerable areas/communities, the project identifies potential hazards and possible evacuation routes, which ultimately strengthens locals in the event of a disaster.
Standard Operating Procedure
If you browse the Missing Maps website, you find three steps listed under the "How We Work" header. These include: remote volunteers tracing satellite imagery into OpenStreetMap; community volunteers adding local details such as neighborhoods, street names and evacuation centers; and humanitarian organizations using the mapped information to plan risk reduction and disaster response activities to save lives. The twofold objective behind these three steps is to map the most vulnerable places in the world so that international, national and local NGOs can use these maps to better respond to crises and to support OpenStreetMap, specifically the Humanitarian OpenStreetMap Team (HOT), in developing technologies, skills, workflows and communities.
ALSO READ: Data platform to monitor the planet's pulse
"Missing Maps works to provide free, open data to any humanitarian or development project that needs it. Rather than every humanitarian organization across the world working to develop data sets in private systems, through Missing Maps, we are able to be more efficient — working together to close the gap in the global map, which anyone can benefit from both now and in the future," explains Rebecca Firth, Director, Community & Partnerships, Humanitarian OpenStreetMap Team.
Objectives and Targets
Using OpenStreetMap ensures that all data gathered under the project banner is free, open and available for use under OpenStreetMap's open license. OpenStreetMap is an initiative to create and provide free geographic data, such as street maps, to anyone and everyone. Supported by the OpenStreetMap Foundation, the initiative is dedicated to encouraging the growth and distribution of free geospatial data.
According to Missing Maps, all "in-country" activities, i.e., local mapping and data collection, are carried out in collaboration with the local population. Placing "people before data", the project puts in place a plan to ensure access to technology and training for the locals, even after the relief work is over. Further, Missing Maps members keep contributing to the data repository with special emphasis on building and leaving behind local capacity and access.
"The activities under the project are designed to be accessible and open for participation for individuals who want to contribute towards the common objectives," says Jorieke Vyncke, Missing Maps coordinator, Mission Unit, MSF UK.
Partners and Contributors
Missing Maps is an open, collaborative project in which one can help to map areas where humanitarian organizations are trying to meet the needs of vulnerable people. As far as NGOs, educational establishment or civil society groups are concerned, membership of the Project is open to anyone willing to contribute to the goals and abide by the ethics. The approval of membership is the responsibility of the member organizations.
For those willing to make individual contributions, the project has a large network of volunteers, and anyone can become a part of it by doing some mapping. By using MapSwipe, a mobile application developed by The Missing Maps Project, one can search satellite imagery to help put the world's most vulnerable people on the map. Users of this app swipe through satellite images of a particular region, tapping the screen when they see certain features including settlements, roads and rivers. This information is fed back to mappers who need it to build detailed and useful maps. For beginners, Missing Maps website has a couple of tutorial videos that can be used to understand the basics of mapping.
For individuals who already know mapping and have done it in past, there is an option of functioning as a "validator", someone who is entrusted with the responsibility of verifying the authenticity and accuracy of the data created. Those selected for the role can use JOSM Editor, a customizable editor for OpenStreetMap with a number of tools and plugins for simplifying mapping and validating. Apart from these, Missing Maps teams periodically visit areas in countries and hold technology trainings for communities.
How Mapping Helps
In 2017 when Conakry in Guinea witnessed an outbreak of Measles, the project supported field teams of Médecins Sans Frontieres (MSF) in the preparation and follow-up of the measles vaccination campaign. This dataset was key for producing epidemiologic maps displaying the vaccination coverage per neighborhood based on the total population and the total number of children vaccinated per site. The process involved formatting training data collectors in using the mobile data collection and navigation app OsmAnd, collecting points of interest in Conakry in order to improve existing base maps in the area, and collecting and aggregating general data on each vaccination site to input this into a common GIS database.
Similarly, to carry out a surveillance project on malnutrition crisis in Nigeria the same year, Missing Maps assisted the MSF teams in creating baseline map data. Base maps of the area where MSF was working and multiple advanced analysis maps displaying assessment results were prepared. The base maps produced for assessment results were used to efficiently dispatch teams to precise and defined locations and to help the field teams navigate the villages and identify points of interest effectively.
With the help of geospatial data, the Missing Maps Project has been able to make a difference on the ground for populations in crisis.
Facebook's Plan to Map World Population Has Missing

Maps

Connection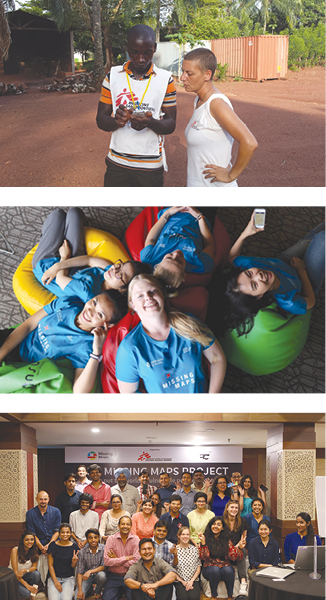 Social media giant Facebook's plan to nearly map the whole world's population has a Missing Maps connection. The team involved in the ambitious project includes former American Red Cross employee and Missing Maps co-founder Drishtie Patel. When Patel joined Facebook in 2016 to work on this project, the two organizations realized that the company could offer significant help to improve the efficiency of volunteer mapping for programs in the humanitarian sector.
Digital volunteers with the Missing Maps Project used these AI-powered maps to filter out the 97% of the terrain in Malawi that is entirely uninhabited. Volunteers with Missing Maps, could then concentrate their efforts on mapping the remaining 3%, knowing that they weren't overlooking any small, remote communities. With guidance from the maps, Red Cross volunteers in Malawi were able to locate communities so they could answer questions about the vaccination process and address the concerns of those who otherwise might not have brought their children to be immunized.
"Facebook's high-resolution population maps have supported the Humanitarian OpenStreetMap Team and Missing Maps' mission of putting the world's most at-risk places on the map. The maps from Facebook ensure we focus our volunteers' time and resources on the places they're most needed," Tyler Radford, executive director of the Humanitarian OpenStreetMap Team, which participates in the Missing Maps project, was quoted as saying.
ALSO READ: We need humans at the center of emerging technologies