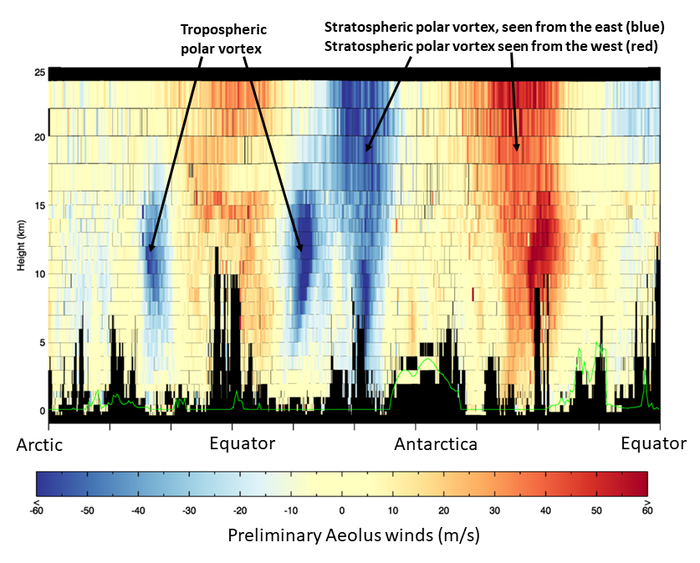 Barely a fortnight after Aeolus satellite blasted off from ESA's spaceport in French Guiana, the world's first wind monitoring satellite has surpassed all expectations by delivering the first set of wind data. This is a phenomenal achievement that has come earlier than anyone's anticipation.
Florence Rabier, Director General of the European Centre for Medium-Range Weather Forecasts (ECMWF), said, "We always knew that Aeolus would be an exceptional mission, but these first results have really impressed us.
"The satellite hasn't even been in orbit a month yet, but the results so far look extremely promising, far better than anyone expected at this early stage.
"We are very proud to be part of the mission. Aeolus looks set to provide some of the most substantial improvements to our weather forecasts that we've seen over the past decade."
ESA's Aeolus mission scientist, Anne Grete Straume, said, "These first wind data shown in the plot made by ECMWF are from one orbit. In the profile we can see large-scale easterly and westerly winds between Earth's surface and the lower stratosphere, including jet streams.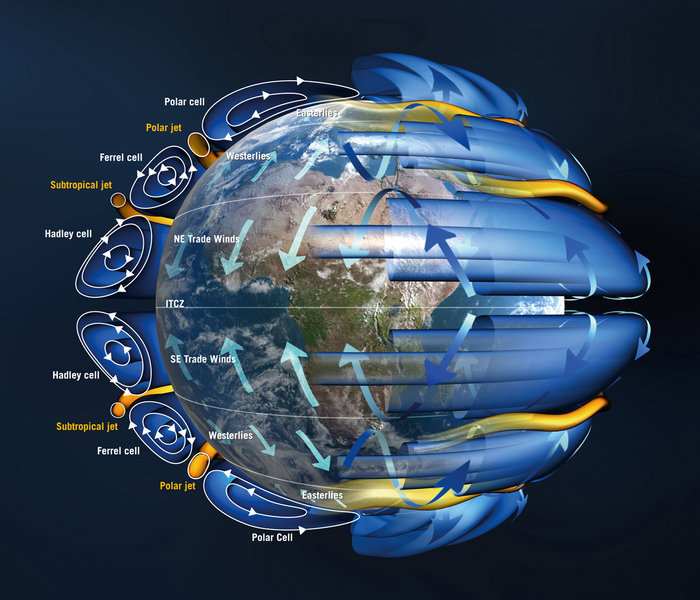 "In particular, you can see strong winds, called the Stratospheric Polar Vortex, around the South Pole. These winds play an important role in the depletion of the ozone layer over the South Pole at this time of the year", he added.
Aeolus satellite is named after the Greek mythological namesake character who was the guardian of the winds. Aeolus is the fifth in the series of ESA's Earth explorers.
Aeolus has redefined wind measurement and monitoring. It is a part of the Copernicus project to track environmental damage and assist disaster relief and rehabilitation efforts.
Aeolus is equipped with a Doppler wind LiDAR to accurately measure global wind patterns from space.
ESA's Aeolus instrument manager, Denny Wernham, believes "These first results are truly amazing. It took years to develop this remarkable mission and everyone's hard work is really paying off.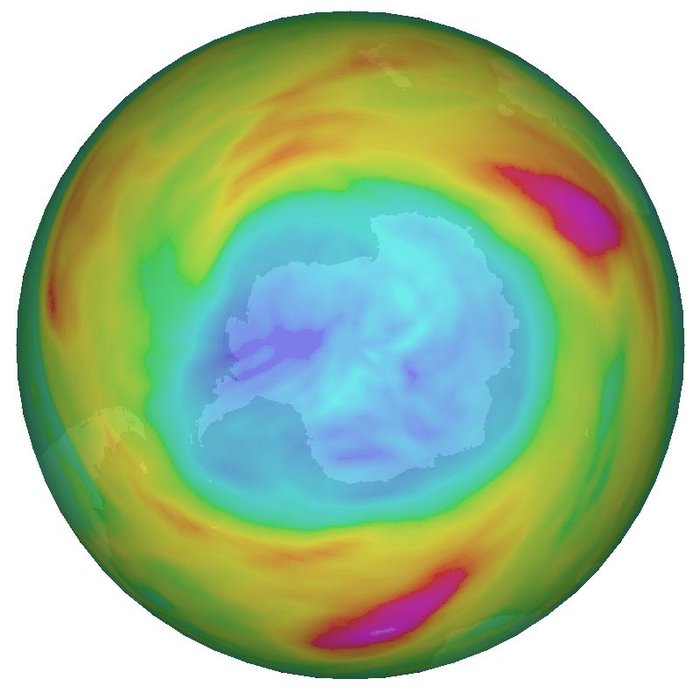 "Aeolus' Aladin instrument is extremely sensitive. When we switched it on we increased its energy levels step by step, checking it after every move.
"It is indeed wonderful to see that it is behaving superbly so soon after launch."
Nicola Chamussy, Head of Airbus Space Systems, said, "These initial results look wonderful. Thanks to the meticulous preparatory work and testing, the mission is in really good shape.
She further adds, "Our Aladin system engineer, Olivier Lecrenier, tells me that it has exceeded his best expectations".