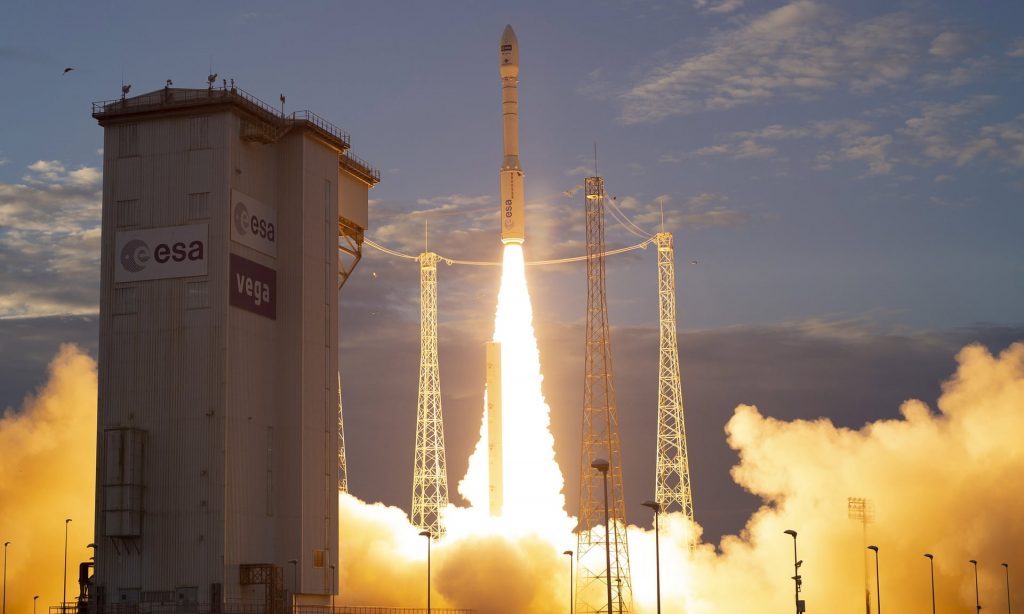 French Guiana: ESA has successfully launched Aeolus satellite aboard Arianespace Vega rocket from French Guiana, to send into orbit the world's first space mission to map the Earth's wind.
The launch took place at 9.20pm GMT after a 24-hour delay earlier due to bad climatic conditions.
Aeolus will be placed at an altitude of 320km (200 miles) above the Earth's surface.
It is part of the Copernicus project to track environmental damage and assist disaster relief and rehabilitation efforts.
Aeolus is equipped with a Doppler wind LiDAR to accurately measure global wind patterns from space.
"This mission will thus provide much-needed data to improve the quality of weather forecasting as well as contributing to long-term climate research," Arianespace said in its website.
The Doppler LiDAR transmits short, powerful pulses of laser light toward Earth in the ultraviolet spectrum.
The delay between the outgoing pulse and the so-called "backscattered" signal reveals the wind's direction, speed and distance traveled.