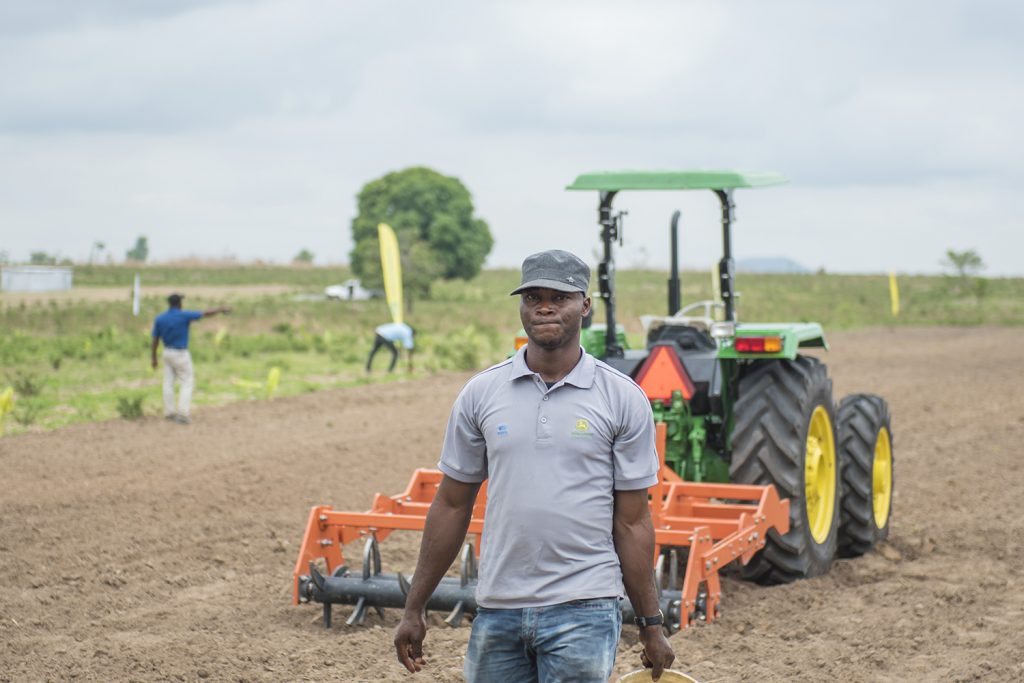 The use of machinery in modern farming is essential to increasing the productivity of all other inputs such as seeds, fertilizer, water, labor and time, feels Jehiel Oliver, CEO, Hello Tractor
Hello Tractor calls itself as an ag-tech social enterprise that aims to assist small farmers and sharecroppers. How did you come up with the idea of facilitating tractor sharing?
Prior to founding Hello Tractor, I worked in the global finance and agriculture sector, where I got to see firsthand the challenges smallholder farmers face in accessing machinery to cultivate their land. Tractors and other farm equipment are expensive and financing is almost non-existent. I realized that farmers having access to a tractor is as good as owning one. This was the rationale behind founding Hello Tractor. By leveraging technology, Hello Tractor is disrupting the agricultural industry across sub-Saharan Africa and introducing a new, shared economy model that can scale across continents.

Going by your experience, do you think access to tractors and other agricultural equipment can reduce inequality and alleviate poverty among farmers?
The use of machinery in modern farming is essential to increasing the productivity of all other inputs used in production (e.g. seeds, fertilizer, water, labor, time). While tractor availability in most emerging markets has increased over the last 40 years, the number of tractors per hectare of arable land in Sub-Saharan Africa has declined.
In the absence of tractors, farmers cannot make full use of their land; either they fail to fully cultivate their plots or lose yield, or both. This in turn leads to a loss of potential profits, leaving them trapped in the cycle of poverty. Tractor use also allows for field preparation, planting and harvesting in a less time and labor-intensive way, creating the opportunity for farmers to earn more, while their family members pursue other off-farm opportunities.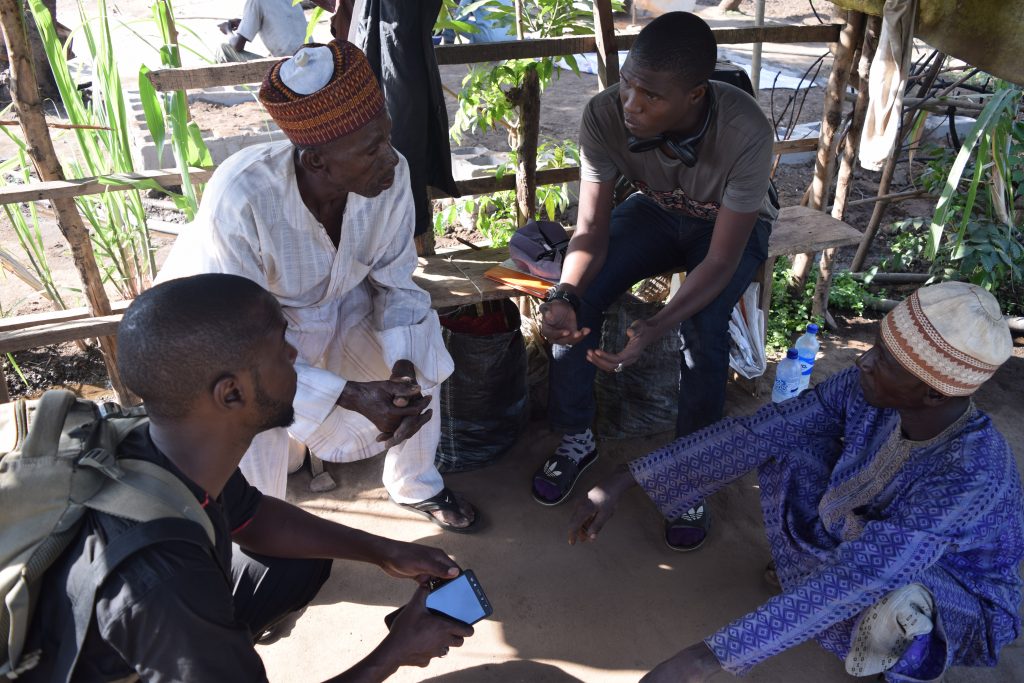 Could you please elaborate on how emerging technologies like IoT and Blockchain can be utilized in farming, and how can these be adopted on a mass scale in developing regions?
Smart farming is the future of agriculture. The impact that technologies such as IoT and Blockchain can have on farming, even as the world's population touches 9.6 billion by 2050, cannot be overemphasized. IoT for example is utilized in the monitoring and prediction of weather conditions, precision farming, sharing economy, etc. This brings about massive economies of scale, cutting costs and helping to save scarce resources such as water.
Blockchain on the other hand is being leveraged to enhance agricultural value chains by helping farmers get better access to finance and loans through improved information sharing. This includes identity authentication and transaction history, improving food traceability to encourage food safety and creating a direct link between farmers and retailers/consumers so that they are able to keep most of the profits from their produce and eliminate the use of middlemen.
While both technologies have the potential to significantly improve farming across continents, efforts must continually be put into educating farmers on how these technologies are beneficial to them and training them on how to use technology for their benefit. If we are able to get the buy-in of farmers on modern agricultural technologies, adoption rates will massively improve over the next couple of years.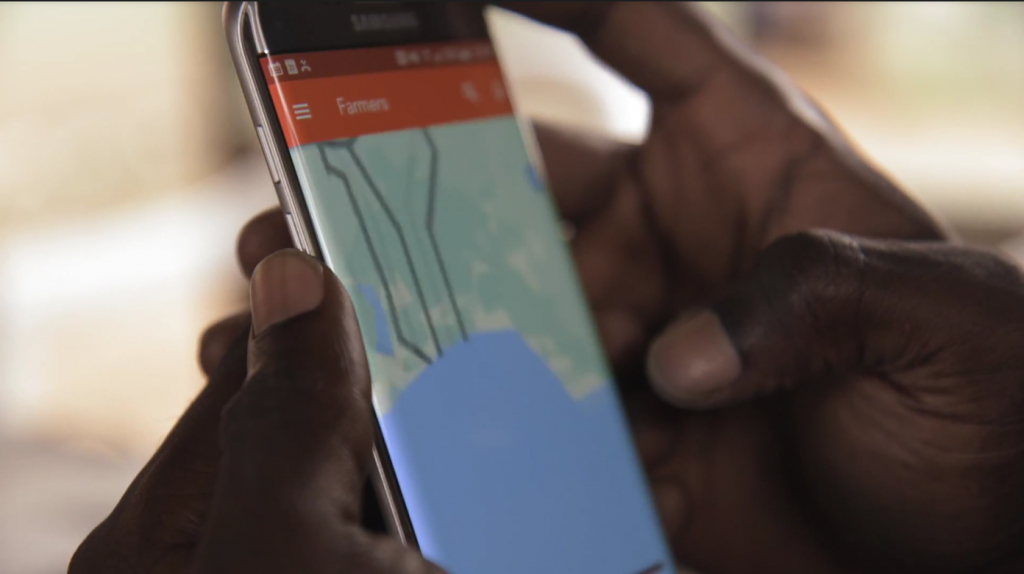 Since precision agriculture requires technological interconnectivity, which is quite expensive, do you think it is viable for small farmers, or would it continue to be limited to big cultivators with large land holdings?
It is very important to ensure that modern technologies such as precision agriculture are not only available to big farms. Smallholder farmers can also benefit from precision agriculture by starting with simple solutions. Areas where precision techniques can be applied include water and irrigation farming, need-based nitrogen/ fertilizer application with the help of SPAD (Soil Plant Analysis Development) or similar simple and inexpensive tools, targeted pesticide-application, fruit and vegetable harvest, etc. There, of course, will have to be proper training of farmers and/or extension workers for these techniques to be implemented. These areas are good starting points towards precision farming for small farmers.
Also Read: IBM expands AI-based platform for precision agriculture
Tell us about your technology partners and the experience you have had with them. Are you also being supported by government agencies?
We are fortunate to work with industry leaders such as Calamp, Aeris, John Deere and IBM in the implementation and scaling up of our technology. Calamp and Aeris have been instrumental in providing the hardware and data connectivity, respectively, that enables our mobile application to pull field level data about tractors. This data is then made available to our fleet owners. Our most recent collaboration, which is with IBM, has allowed us to create a product that serves as an extension to our current technology offering. This tool utilizes modern technologies such as Artificial Intelligence and the IBM Blockchain to allow farmers on the Hello Tractor platform gain access to timely and relevant information to increase their yields. On the other hand, tractor fleet owners receive insights into how to save time and earn more and banks get information for better underwriting and portfolio management. We have also partnered with government agencies such as USAID, Technical Centre for Agricultural and Rural Cooperation (CTA) and others who have been key in providing strategic support to fuel our growth.
What are the ways to ensure that increased crop yield translates into higher income, or better standard of living for the farmers?
As I have mentioned earlier, modern technologies such as Blockchain are key to ensuring the farmer's profitability on the field. By eliminating middlemen and creating a direct connection between farmers and retailers, Blockchain technology helps farmers significantly through increased crop yields by allowing them to keep all their profits and ultimately better their standard of living.
Is there a need of a new paradigm for farming that integrates conventional methodologies with emerging technologies and is designed keeping in mind the needs of small farmers?
Change, as they say, is difficult but necessary. And to encourage change, it's always a great idea to marry it into what already exists. Small farmers in many cases are inclined to stick with the status quo. New technologies present new sets of risks and uncertainties. Unless farmers are offered the proper education on why a new technology is more efficient than their conventional way of doing things, the tendency is for them to be opposed to it. This is why there is a need to constantly take time to teach small farmers about new technologies and show them why these technologies are a better alternative to conventional methods.
How have farmers responded to Hello Tractor, and do you plan to expand operations in other countries as well?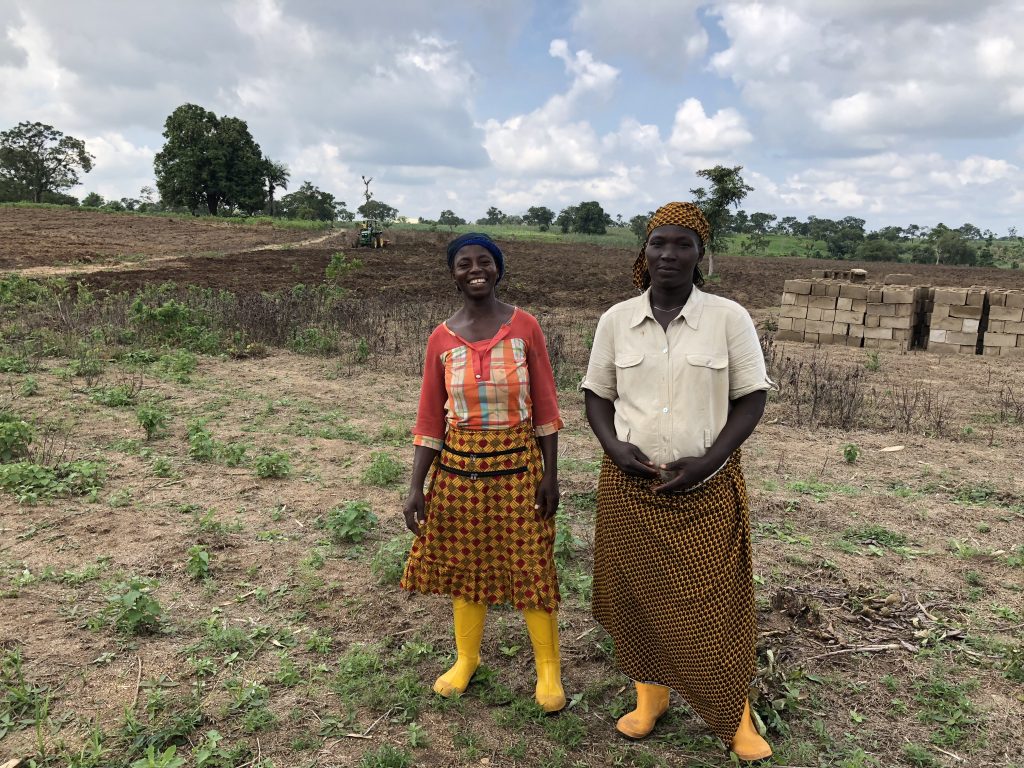 Working with farmers in Nigeria (our initial market) has been a great learning experience for us as a company. We have grown significantly over the last four years and integrated our learning into our technology to ensure that our farmers are not only able to access mechanization services through us, but also feel supported at every step of the way. For example, we first entered the Nigerian market with an SMS booking platform that directly targeted the smallholder. However, after working with farmers on the ground, we learned there was a distinct lack of familiarity with and trust in executing large financial transactions via mobile technology. Though SMS for simple communication is common, the decision to utilize mechanized service is a significant one, requiring multiple touch points.
Ultimately, this led us to engage booking agents, who serve as liaisons between farmers and tractor owners. By partnering with different organizations and outreach agencies, we identified the profile that proves most successful — young, tech-savvy men and women living in or near rural villages who have experience in working with or selling products and services to farmers. By creating this critical role, we make sure that farmers rent tractors with a system they have faith in, while creating hundreds of jobs for rural youth.
We have already expanded our geographic footprint to include various African and Asian markets such as Kenya, Tanzania, Ghana, Senegal, Mozambique, South Africa, Bangladesh, Pakistan and India, and are looking to further reach more countries as we grow.
Other than Africa, you also provide assistance to farmers in India, Bangladesh and Pakistan. Is there a fundamental difference in Asia and Africa when it comes to some of the most pressing issues that farmers are facing?
Farmers across African and Asian markets have similar goals of scaling up their businesses, increasing their productivity on the farm and earning more. This is why bringing our services into Asia was a no-brainer for us. The smallholder farmers are excited about the opportunity to get service on-demand to help them plant faster and save costs. The differences are more pronounced on the supply (tractor) side of our marketplace where tractor adoption is higher in S. Asia. We responded to this by focusing on specialized equipment.
How strong is the India market for you, and can you share some peculiarities of working in India?
India is an attractive market for us not just because of it's fast growing economy that relies very heavily on agriculture, but also because of the strong partnerships we have with OEMs like John Deere and IoT companies like Aeris that can assist us in scaling our footprint. While we are still relatively new in the market, we are excited to explore how our technology can further support its agriculture sector.
Pollution caused by stubble burning is a major issue in developing countries like India. Is there a way small farmers can dispose of crop waste in a more efficient and cost-effective way. Do you think Hello Tractor can offer a solution to this problem?
The issue of crop waste disposal can be a difficult one to tackle, especially since most of the technologies available for waste disposal are expensive and farfetched for smallholder farmers. However, there are still a couple of ways to address this issue, including the use of stubble to make compost by spraying urea, selling the stubble to industries such as rice and paper mills that need it for their productions, selling to energy plants, etc. As a technology company that is constantly growing and innovating, we are excited to look into solutions that can be integrated into our application to help proffer more solutions to this problem. We believe that central to this is finding markets for all "products" coming off the field while better utilizing proven, more environmentally friendly approaches like conservation agriculture, which keeps crop residue on the field for longer term soil maintenance and health.  
Also Read: How on-farm weather stations are advancing precision agriculture