Day Zero- the day when the taps will run dry in the second largest city of South Africa
A three-year drought, growing population, and climate change have Cape Town reeling under severe water crisis. And in a few weeks from now, the tourist city of South Arica would be forced to shut most of its water taps.
Drought conditions started in 2015 when Cape Town received just half of its annual normal rainfall. 2016 provided even less rain and by 2017 Cape Town's average rainfall was down to one third of its annual average. Even with water restrictions, the city could run out of water by mid-April.
City officials have been saying that by April 12 the taps would run dry. Earlier, they had said that the day would come on April 22.
While drought is said to be the main reason behind the current water crisis, an increase in the population [nearly 4 million right now] is also straining the existing water resources.
Residents of Cape Town have been told to limit showers to just 90 seconds in order to save water. Unwashed hair has become a sign of social responsibility. People have been recycling bath water to help flush toilets. The Indian cricket team, currently touring South Africa, was told to not exceed the shower time beyond two minutes.
Satellite imagery has unmasked Cape Town's water crisis. The view from Landsat-8 brings the crisis into focus showing how dramatically the water reservoirs of the city have depleted over the last few years.
The Theewaterskloof Reservoir, which supplies water to nearly half of Cape Town, has diminished dangerously between January 2014 and January 2018.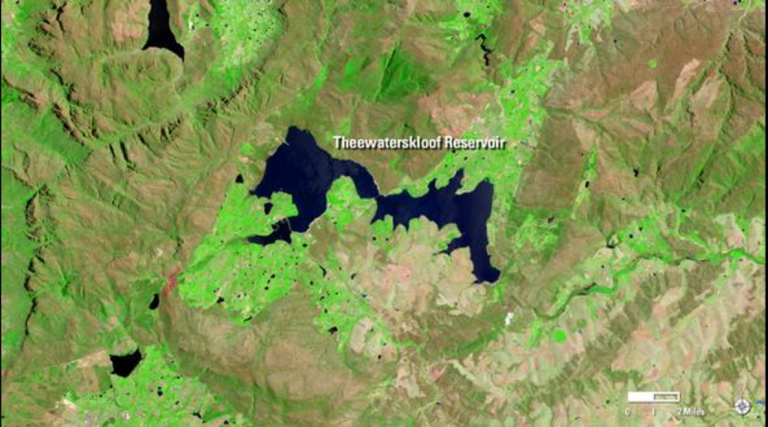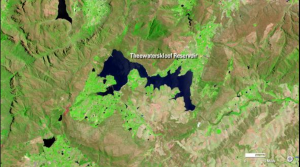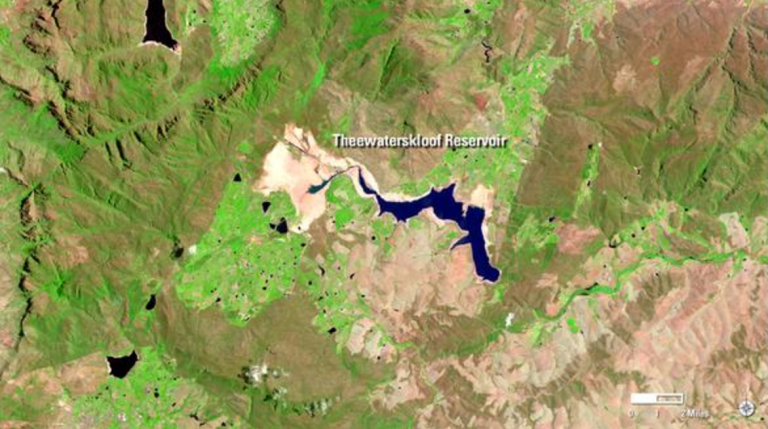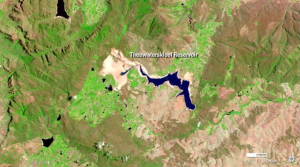 The animated video below shows the reservoir dropping from its near full capacity in 2014 to below 13% last month.
Three years of successive drought has taken a toll on the water system of Cape Town.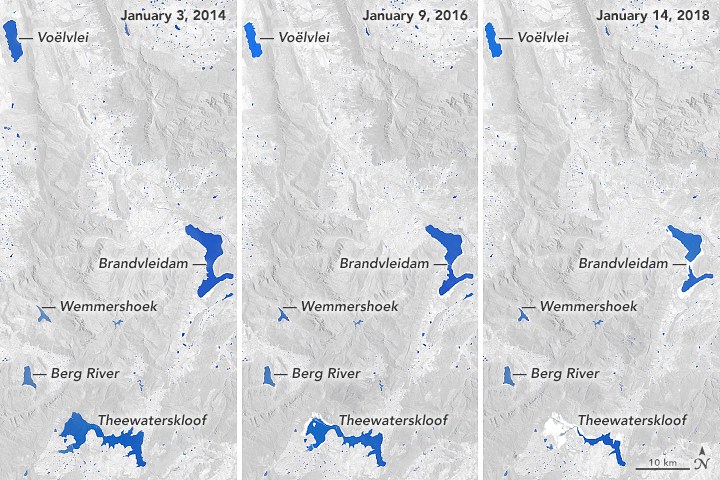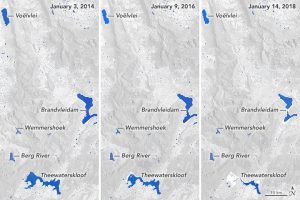 The situation is alarming. As Cape Town Mayor Patricia de Lille says, "We have reached the point of no return."