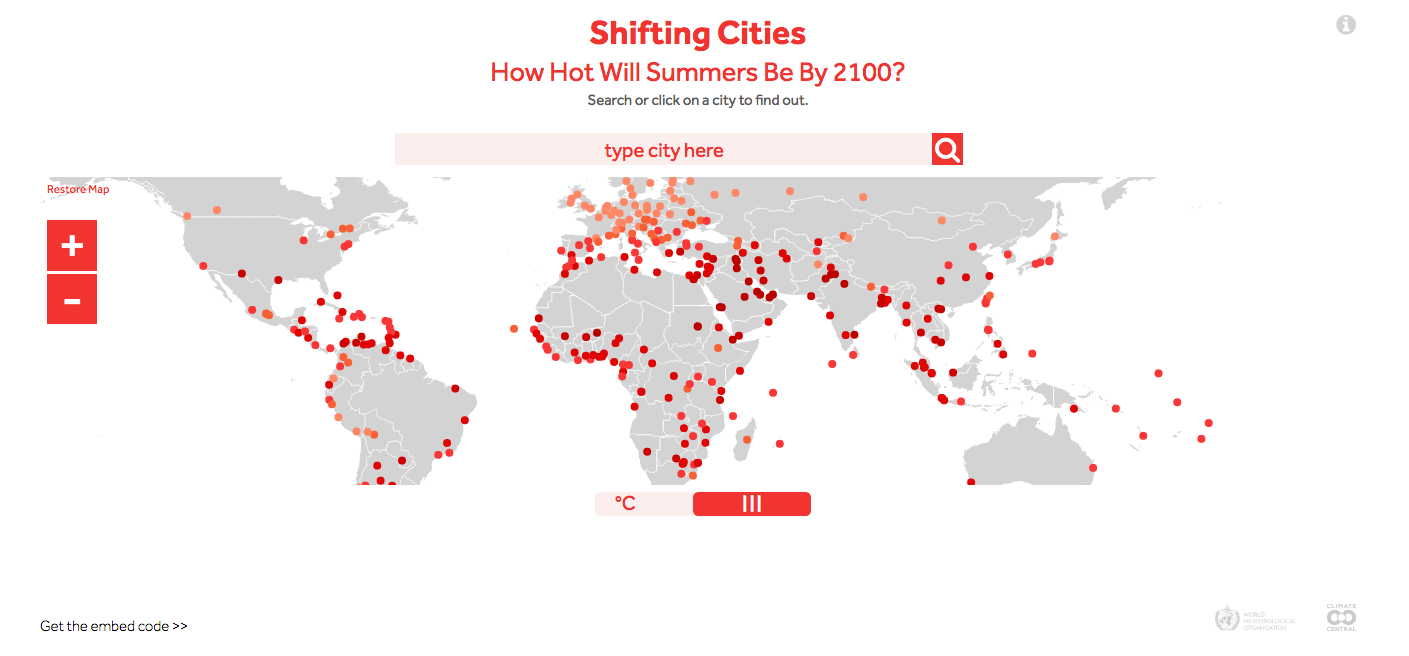 Climate Central and World Meteorological Organization has created an interactive map to demonstrate how the average summer high in the future in each of these cities compares to other cities of today. In some cases, the shift puts them in a completely new temperature zone.
For instance, under the high-pollution scenario, the currently mild Canadian city of Ottawa could have the tropical climate of Belize City by 2100; or the mountainous Afghan capital of Kabul could feel like coastal Colombo in Sri Lanka. While the average land temperature is projected to by around 4.8°C, some cities will warm much more.
CLICK FOR THE SHIFTING CITIES INTERACTIVE MAP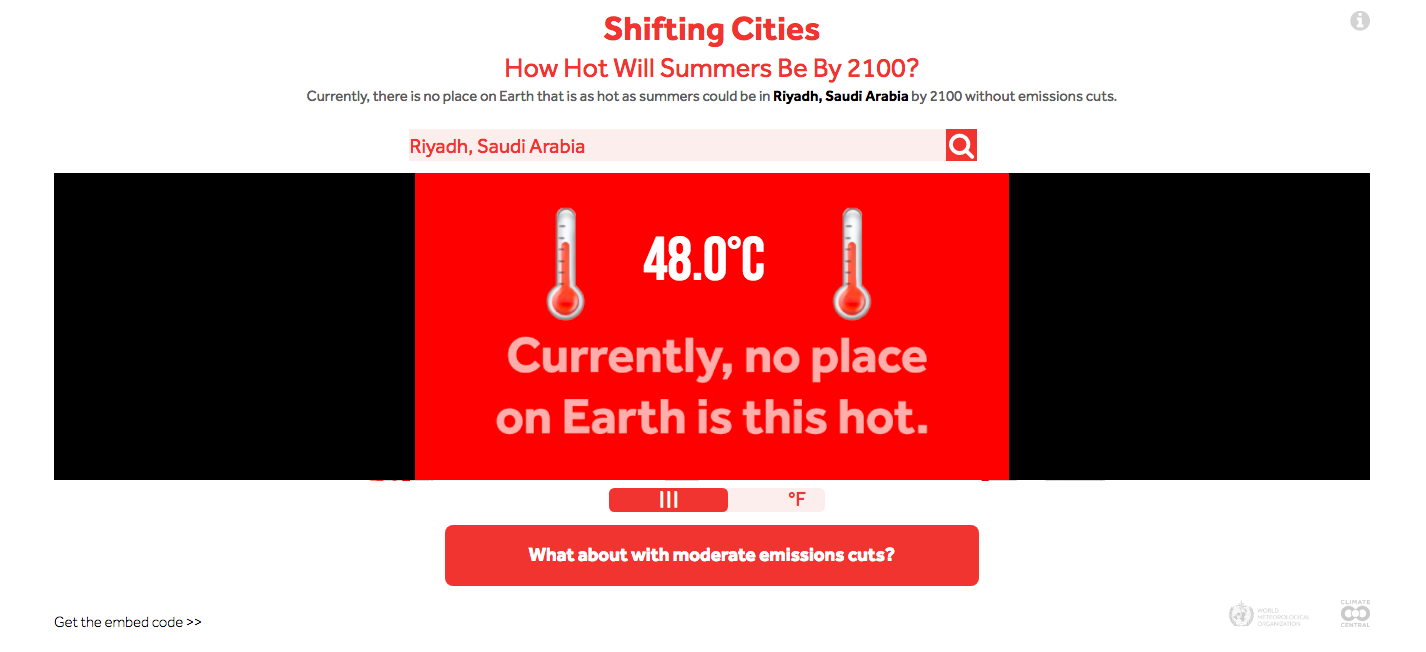 As per the projections on this map, up to a dozen cities will heat up so much, their summers will have no analog currently on Earth. Riyadh, Saudi Arabian capital's average summer temperature is projected to skyrocket to 48°C if carbon pollution continues unchecked. Similarly, Doha, Qatar's capital, is likely to touch 46.8°C.
The project, called Shifting Cities, underscores that unless we cut carbon emissions, the civilization could be headed towards a conundrum.
Important to note is cutting carbon emissions still means temperatures will continue to rise. However, a moderate cut in emission would mean Doha could touch about 44.3°C by 2100 instead of 46.8°C. Take for instance the Australian coastal city of Perth. By 2100, it is projected to feel as hot like the Indian capital of New Delhi at 35.2°C from its current 31.3°C. However, if moderate emissions are effected, then the temperatures in Perth may rise to around 32.5°C of Phnom Penh.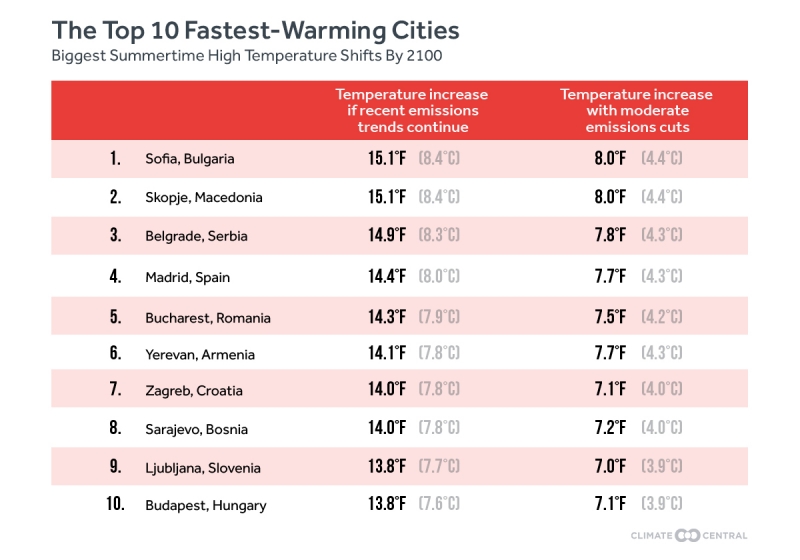 All cities on the planet would be affected, but some would warm up faster than others. As per this map, Sofia (Bulgaria) will have the biggest overall temperature shift, rising nearly 8.4°C by 2100, making its summers feels Egypt's Port Said.
Climate Change is here
A statistical analysis led by researchers at the University of Washington are of the view that there is almost negligible chance that the world will be able to keep the rise in global temperatures below 2°C over the course of the 21st century, as promised in last year's Paris climate accord.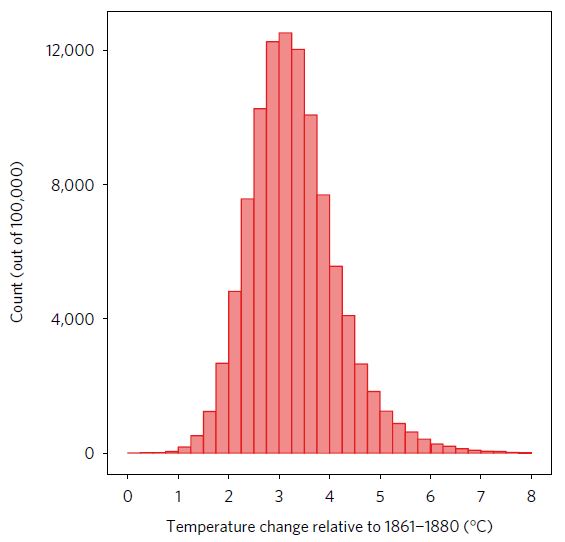 "Our analysis shows that the goal of 2 degrees is very much a best-case scenario," lead author Adrian Raftery, a UW professor of statistics and sociology, said in a press release. "It is achievable, but only with major, sustained effort on all fronts over the next 80 years."
Even as the debate over Climate Change and Paris Agreement rages on, NASA and NOAA have already declared the first half of 2017 to be the second warmest after 2016. What makes is all more significant is, as Guardian captured in a line: 2017 is behind only El Niño-amplified 2016.
As summers get hotter and hotter, the problems will most acutely be felt in cities. Already 54% of global population live in cities. By 2030, global urban population is expected to grow to 60%, thus exerting pressure on fresh water supplies, sewage, the living environment, and public health.
Cities will be the worst affected given their population burden and resource constraints. It is no surprise then that cities are leading the charge on Climate Change as hundreds of mayors from around the world have joined hands for a pledge to reduce their emissions, a pledge which grew stronger after President Trump's announcement of US pulling out of the Paris Agreement.