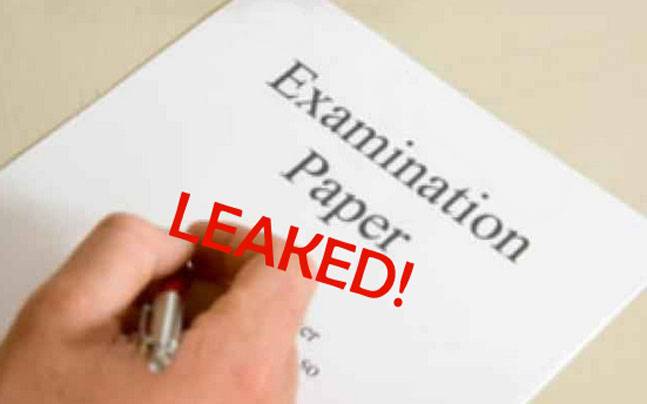 It is a well-known fact that Location technology enables law enforcement to track and apprehend criminals and get real-time details of their whereabouts and movements almost instantly. Digitalization and the penetrating reach of social media, multiplatform messaging services, voice calls and other internet-based communication services invariably leave behind digital footprints which can be easily detected.
In a recent case of a question paper leak in India that led to massive public outrage and raised questions about gross negligence and ineptitude in the county's biggest education board, location technology was instrumental in bringing the culprits to the book.
Those who leaked the examination papers of Class 10th & 12th CBSE (Central Board of Secondary Education) Mathematics and Economics were caught because the leaked papers were circulated through WhatsApp. On the top corner of the question paper, there was a location code which indicates the name of the school for which the question paper was sent. The location code helped the cops go the school whose paper was leaked and then bust the whole racket.
Those involved in leaking the paper circulated them on various WhatsApp groups. The cops are also investigating the admins and the members of the WhatsApp groups, who were mostly students who had paid in advance to get the question papers. So far 6 WhatsApp groups and 53 students have been implicated for passing on the leaked paper.
A Special Investigation Team( SIT) of Delhi Police has written a mail to WhatsApp headquarter in Menlo Park, California to revive deleted messages regarding the leaked paper that were on the 6 WhatsApp groups.
WhatsApp has replied to the mail but Delhi Police refuses to disclose the details.
Going by the rising concerns about data privacy and companies trying hard to win user confidence that their data is safe and privacy cannot be breached, it is difficult to say whether a US-based company would comply with the requests of the investigators in a foreign country, especially when at stake is fundamental right to privacy, and the consequences of the perception that governments can coerce tech companies to provide data, even in those cases where complicity of the accused has not been established.
WhatsApp has started two-way encryption of messages, which means that once the user deletes a chat message after sending it, it would be no longer visible.
It is indeed a very slippery slope and the heated debate over the fundamental right to privacy and government encroaching digital privacy for preemptive security measures would continue.
Also Read
Facebook data breach and the man behind the public apology of Mark Zuckerberg