The magnitude of the Facebook data breach shouldn't be undermined. After all, the founding CEO Mark Zuckerberg had to come forward and tender an apology. And in the wake of the unethical breach of trust by Facebook, which repelled many, the new space maverick Elon Musk took down Space X pages from Facebook and WhatsApp co-founder Brian Acton tweeted that it is time to delete Facebook.
Clearly, it's nothing less than a predicament for Facebook, the company touted as the biggest publisher which doesn't generate any data and which has become an alternative to media for sharing information.
It is an oft-repeated fact that more than 80% of the data these days has a spatial component. And this means not only the data but also the location of the user is associated with it. Interweaving all of it facilitates personalized advertisements, location intelligence, special marketing campaigns, customized user analysis and many other functions. This makes the issue of data leak more acute and compounds the risk of misuse by companies.
Are we prepared for it yet? Or have we learned our lessons the hard way from the recent maelstrom engulfing Facebook, a British firm Cambridge Analytica and dozens of other behind-the-scenes players?
But did you know who is behind this unraveling? (No, it's not Mark Zuckerberg)
For that, the credit goes to a Canadian man who not only rocked the political establishments on both sides of the Atlantic, compelled Facebook CEO to come out of denial and apologize but also drew our attention to the perils of data breach and how it could be used in malicious ways.
The lone wolf behind the expose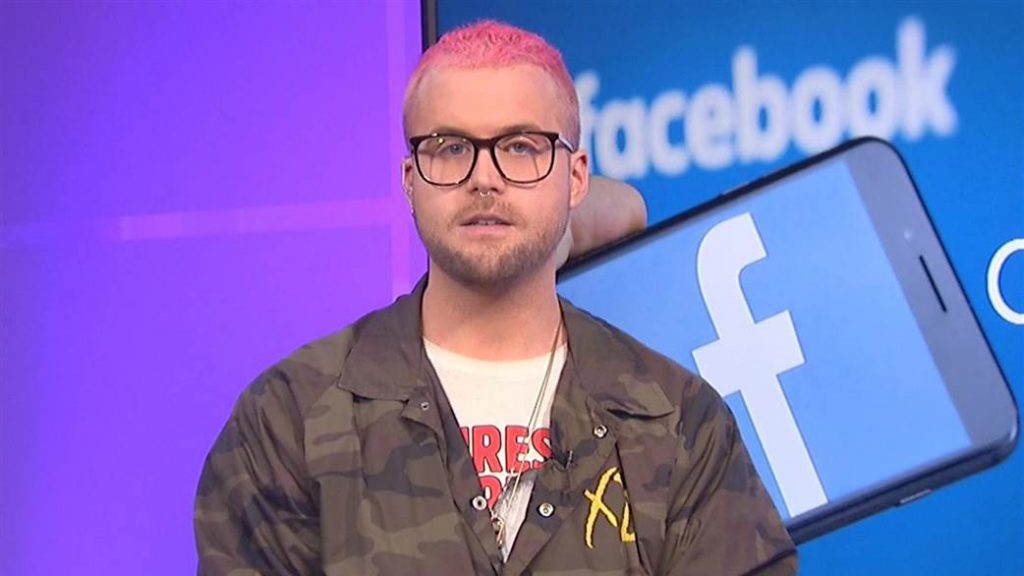 Christopher Wylie can be called a lot of things – a whistleblower who exposed Cambridge Analytica, a man with a mission, or simply a normal citizen whose conscience awakened him.
The personal life story of Christopher is no less intriguing than the secret layers of Cambridge Analytica, whose links include a Cambridge University professor, a Russian oligarch, and a data scientist billionaire.
Christopher worked with Cambridge Analytica which boasts of personalized psychological analysis and targeted advertisement for political manipulation to achieve the desired results in the elections. This only tells us that the days of disinformation, fake news and propaganda would soon be passé as the more sinister civilian psychological profiling and manipulation is developed.
Also Read: Location data sharing: What are the concerns around privacy?
Cambridge Analytica harvested personalized data of staggering 40 million Americans and then extrapolated the data to match with other user profiles. The data was then used to target them with news and campaigns suited to their psychology.
Christopher wasn't just another run-of-the-mill employee in Cambridge Analytica, but he was the data expert who perfected the system, only to realize later that what he helped create is now being misused and "targeting the inner demons of the people", in his own words.
With his pinkish, punk rock hairstyle, the 28-year-old Christopher looks more like a carefree hippie than a data whizz-kid at the heart of a big controversy. But the more you know about him, the more you will admire his tenacity and his resolve.
When he was 6, he was abused by a mentally unstable person in his school and the school tried to brush the incident under the carpet. But Christopher and his family were relentless in the pursuit of justice and in 2000 his family won a lawsuit against the school.
Christopher didn't complete his formal education after high school and learned programming and software coding on his own. His knack for correlation and meticulous detail led to him being the election strategist of a Liberal Party of Canada politician at the age of 17. He later moved to the UK and enrolled for a degree in law and helped set up Cambridge Analytica. The rest, as they say, is history – or better controversy embroiling multiple bigshots!
What the future of data proliferation holds?
Data is supposed to be the new oil as the age of Fourth Industrial Revolution (4 IR) dawns. The ever-increasing utility, ubiquity and indispensable value of data would ensure that its contribution in the value-chain of digitalized economy would be unparalleled.
In this scenario, the expose by Christopher should jolt us from our complacent slumber and enable stronger data privacy laws, more transparency and a control mechanism against methods to influence mass psychology through online activity or attempt to use human frailties and vulnerabilities for a political agenda.
In the war against post-truth, fake news and psychological profiling, social media is the new turf and it requires alert and vigilant citizenry as well as governments who can bring companies to the book for failing to abide by the laws, endangering privacy and adopting a reckless profiteering approach to personal data.
The concerns of data privacy and its breach need to be addressed before it's too late and our lives become a simulacrum of a wicked science fantasy novel.