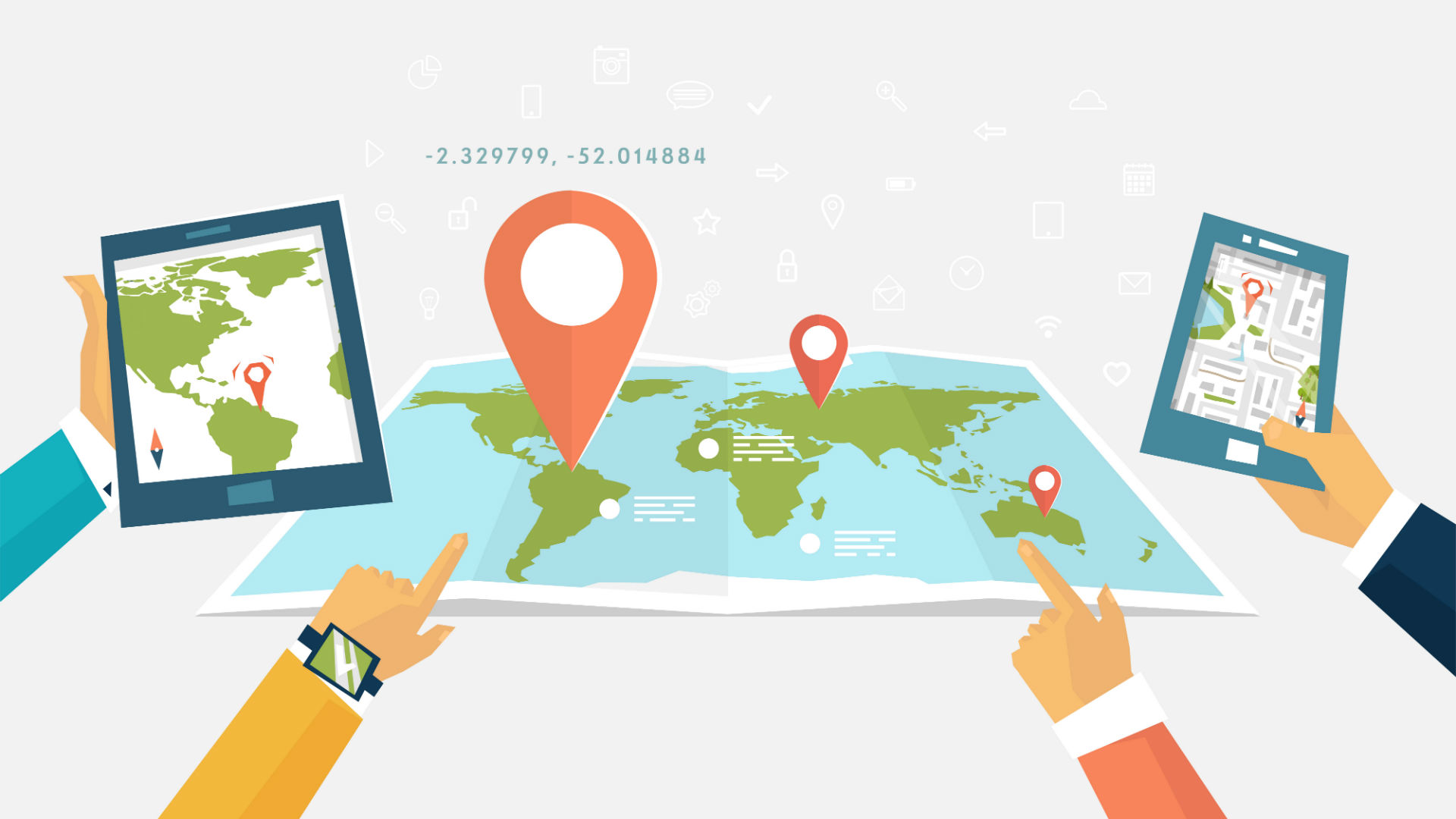 In 2020, there will be 20.4 billion connected "things" in use, up from 8.4 billion in 2017. This huge jump can be attributed to the growing popularity of smart connected devices or also be termed as the Internet of Things. IoT is already creating a buzz and in days to come will lead to creation of an overwhelming amount of data about what we do, how we do it, and where it happens.
Since everything happens somewhere, an enormous amount of the data that companies collect has a spatial component, collecting and analyzing this type of location data can be intimidating because it involves new methods, technology, and talent.
But before we further dwell on this topic, let us understand what actually location data is?
What is location data?
Location data is nothing but the data which entails insights around the audience movement. This an extra benefit to the users. Those users that indulge in location sharing get a personalized and upsurged app usage experience in return. The same data can be taken into use for ad targeting.
Nowadays business leaders know that in order to maintain a competitive edge in today's market, they must understand and leverage the location piece of their data with Location Intelligence (LI).
In order to tap this trend Location data company Carto partnered with market research firm Hanover Research on a February 2018 study called "The State of Location Intelligence 2018," surveying more than 200 C-level executives about the ways their companies are using location data to identify new consumer markets, improve marketing strategies and improve customer service.
Let us look at some of the key findings of the report:
The State of Location Data
Nearly all medium and large organizations collect and store location data. Business executives know that Location Intelligence (turning that location data into business outcomes) will be crucial to their success.
When asked "How important do you believe Location Intelligence is / will be to your organization's success", 66% of respondents said it was "Very" or "Extremely" important today, 78% said it would be in the next year, and 85% said it would be in the next three years.

Challenges of Location Intelligence
Businesses collecting and analyzing location data need to overcome tangible challenges (data collection, executive expectations, and personnel staffing) to successfully adopt Location Intelligence.
There is a gap in the understanding of location data's value, the practical applications, and challenges to adoption between executive management and data practitioners.
Analysts found Location Intelligence less significant to the success of their organization than C-level and Management level respondents. C-level respondents were more aware of methods for collecting location data and interestingly, also more aware of the challenges than analysts.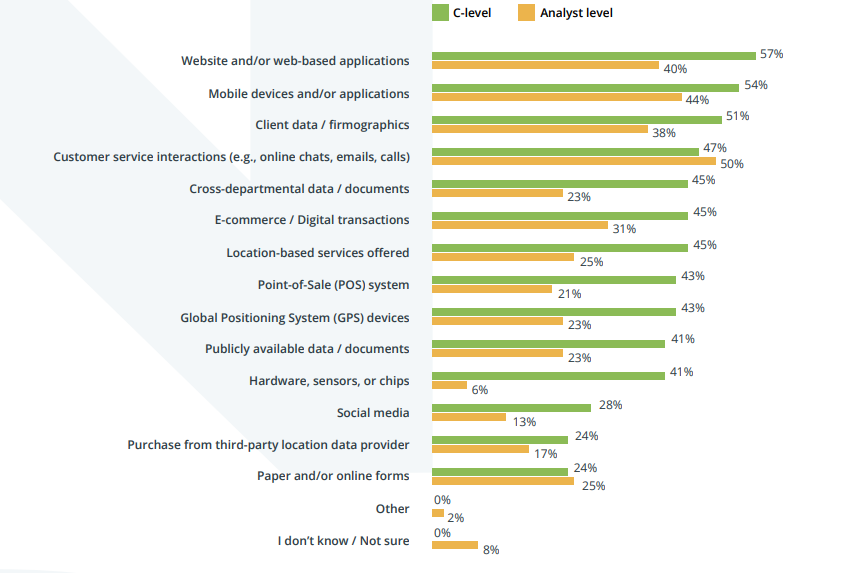 The Future of Location
Intelligence Even though executives said they were familiar with LI, they need to figure out how to implement it.
Most businesses use geographic boundaries at a state or zip-code level, but few visualize or analyze their spatial data with more granular boundaries
Only 27% said that they use any kind of custom geography and 17% use block groups. To understand location data, businesses must begin visualizing and analyzing at a deeper geographic level.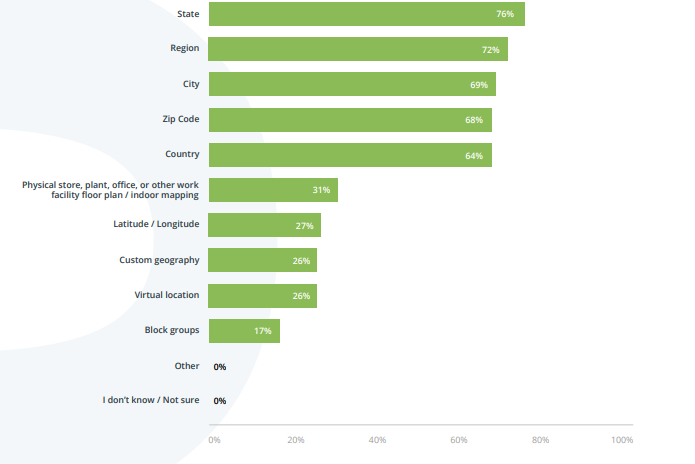 Thus, the crux of the report is that spatial data science methods are rarely applied to the business challenges and datasets that require them. Location data is becoming more and more vital to business' success and the methods and strategies for visualizing and analyzing that data have also become more complex. Companies are desperate for data
scientists that understand how to manipulate spatial data effectively, and conducting iterative spatial analysis is the most important step in applying Location Intelligence.
Also Read