The time has come to talk of many things. Well, not of cabbages and kings or do pigs have wings but of Blockchain, Robotics and IoT and will Quantum computing spoil things? Apologies to Lewis Carrol. 'Through the Looking Glass' of technology we see a wonderland of technological breakthroughs and applications using these breakthroughs. But more questions than answers.
Through their article in IEEE ComSoc Technical News, Muhammad Zeeshan Shakir, University of the West of Scotland and Adnan Aijaz, Toshiba Research Europe Ltd explore how Blockchain, IoT and Robotics can help realize a 'Human independent Ecosystem' that will use "the opportunity of Blockchain to pull all of the robotics and wireless connectivity together into a community of cooperating machines that do not need our help". Is this possible, yes but is it desirable? Machines talking to machines is a given. Blockchain can, for example, help autonomous vehicles to look for charging points in their proximity and set up a smart contract with them. But can machines exist independently?
Also Read: The Game Changer of Geospatial Systems — Blockchain
On the other hand, Aleksey K. Fedorov, Evgeniy O. Kiktenko and Alexander I. Lvovsky in a comment in Nature, warn that "Bitcoin and other cryptocurrencies will founder unless they integrate quantum technologies". The article says that by 2025 up to 10% of the global GDP will be on Blockchain. Currently, Blockchain products encompass applications from finance and manufacturing to health care, in a market worth more than US$150 billion. The author's reason that the Blockchain's 'one way' mathematical functions used for security can easily be broken by Quantum Computers.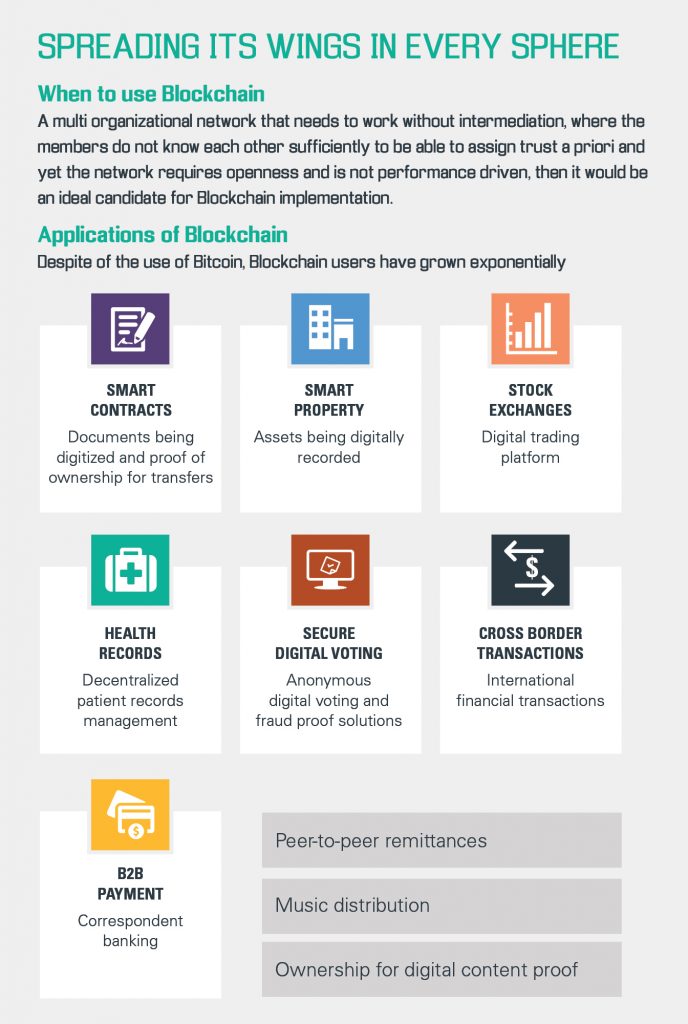 Meanwhile, the battle of the big giants in the AI field continues. Apparently, it is all based on philosophies. Google, like Big Brother, have their eyes on you and your preferences. Their philosophy, ease of use and access will trump individual privacy. Their acquisitions, Onward and Digital flow are Cloud-based and the focus is on ease of use. Apple, on the other hand, makes privacy as the overwhelming concern and have acquired Silk Labs whose AI offerings run on local users' devices. According to Deloitte, the number of Americans who say they don't mind sharing their browsing and social media data has doubled from 2014 to 2016. So that is one up for Google but what about the RoW? Which philosophy will sync with them?
Then we have ConsenSys, a firm focussed on Ethereum Blockchain products, buying an asteroid mining company, Planetary Resources! Apparently the company was in financial straits and their assets which includes two earth orbiting satellites and data processing software cliched the deal. In their words, "Bringing deep space capabilities into the ConsenSys ecosystem reflects our belief in the potential for Ethereum to help humanity craft new societal rule systems through automated trust and guaranteed execution. And it reflects our belief in democratising and decentralising space endeavours to unite our species and unlock untapped human potential." Sounds like Mars is in their view.
As Alice said, "Curiouser and curiouser".
Also Read: How can unmanned flights be monitored with the help of AI and Blockchain