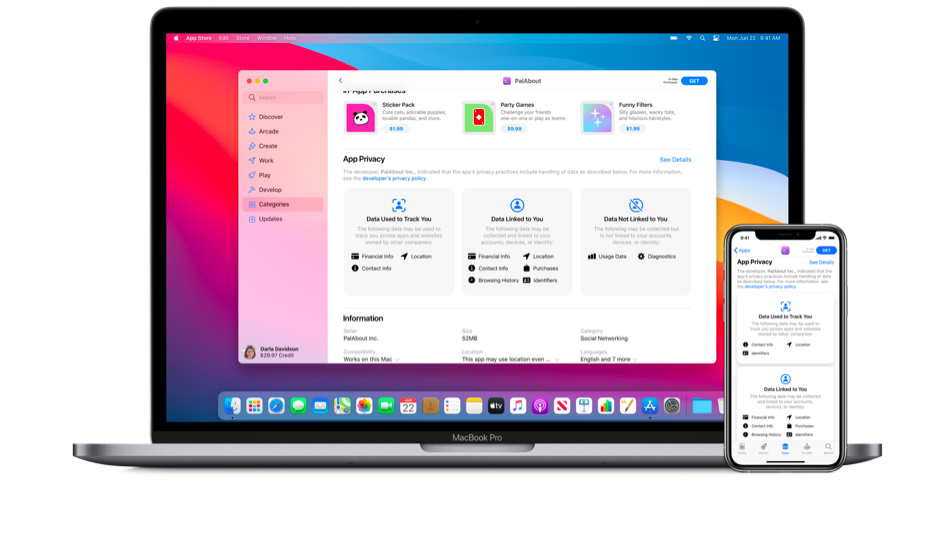 Apple is delaying its decision to implement the new privacy rule on iOS 14 that required apps to seek user permission for gathering data since it wants to give developers more time to comply with the changes. On Thursday, the company announced in an update that developers will be able to submit their information via App Store Connect to prepare "for this feature rolling out to users by the end of the year".
In addition, on iOS 14, iPadOS 14, and tvOS 14, apps will be required to receive user permission to track users across apps or websites owned by other companies, or to access the device's advertising identifier, the note said.
ALSO READ: 'Aww, poor baby, Facebook', and Google's 'Oh sh**' moments!
Earlier plan and the delay
Earlier, Apple had said it was planning to switch to an opt-in/opt-out strategy on IDFA (Identifier for Advertisers) tool on iOS 14 from September. Apple's move had shaken up the entire location marketing industry, most notably Facebook. In multiple blogs published on August 26, the social media giant had expressed its displeasure, squarely blaming Apple for hurting "many of our developers and publishers at an already difficult time for businesses". Facebook also claimed it won't collect IDFA on its own apps on iOS 14 devices, while reminding its users they had a choice about how their data was used on Facebook.
"We are committed to ensuring users can choose whether or not they allow an app to track them. To give developers time to make necessary changes, apps will be required to obtain permission to track users starting early next year. More information, including an update to the App Store Review Guidelines, will follow this fall," Apple's note for developers reads. 
The App Store will help users understand an app's privacy practices before they download the app on any Apple platform. On each app's product page, users can learn about some of the data types the app may collect, and whether that data is linked to them or used to track them. Developers need to provide information about their app's privacy practices, including the practices of third-party partners whose codes are integrated into the apps, in App Store Connect starting this fall.
What is the IDFA row
The Identifier for Advertisers, or IDFA, is a random identifier assigned by Apple to individual devices. Just like Google's advertising identifier (GAID) It is used by advertisers to track data for delivering customized advertising.
ALSO READ: Apple's IDFA opt-out option on iOS 14 upsets Facebook, location marketers
In iOS 14, in case an app wants to use the IDFA, the mobile phone users will presented with a big dialog like this: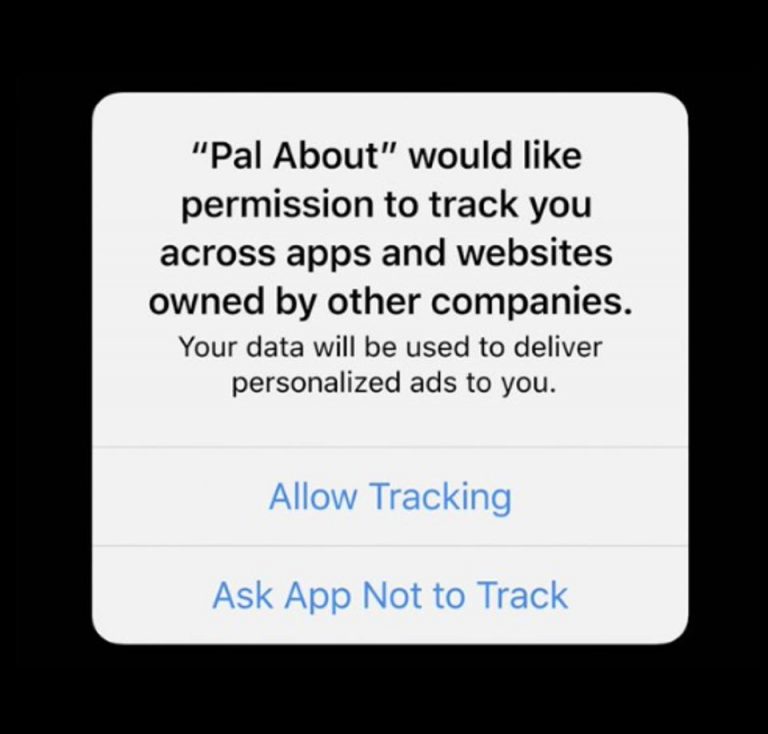 What would be majority users' response to such a question is anybody's guess. The opt-in rates are likely to be very low – as low as 20%.
What this means is that marketers and app publishers will be handicapped in their ability to track and transmit data to ad networks and it will significantly reduce the ability to do precise ad targeting or otherwise generate revenue from user data by selling it. This means also that location data will be less and less available from iOS devices. Marketers will have to do much more modeling and use alternative tracking methodologies (e.g., email, phone number), which are harder to obtain and don't scale as easily. Separately, users will be able to designate precise or approximate location to enable apps that require location to function. This is a distinct set of privacy controls that are separate from the data tracking permissions.
Apple has been increasing user privacy in recent years. Apple CEO Tim Cook had even gone to the extent of saying that the business of selling ads against personal data has become a "data industrial complex" where "our own information, from the everyday to the deeply personal, is being weaponized against us with military efficiency". Cook had of course just stopped short of naming Google and Facebook while giving a keynote at a data privacy conference.