Air pollution in the Indian capital New Delhi has once again reached a dangerous level, exceeding the safe limit by over 20 times. At this time of the year, the recurrence of dense smog and toxic fumes has become an annual affair. Delhi's air quality is among the worst in the world and it further deteriorates during November as smog settles in the air due to winters and burning of crop stubble by farmers also contributes to alarming level of air pollution.
In the past few days, the AQI in many places in Delhi crossed the tolerable limit and reached 733 on PM2.5 which is extremely hazardous.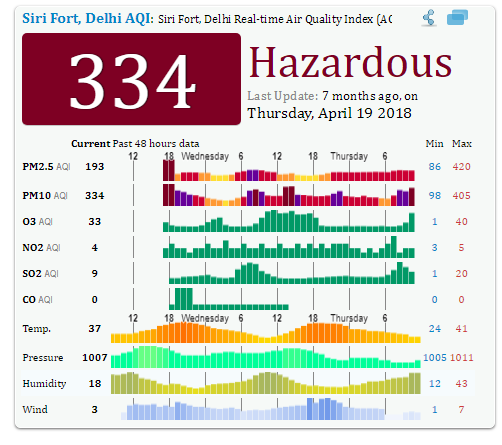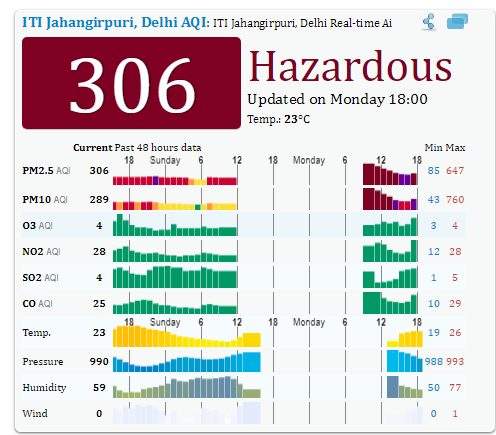 The burning of firecrackers during Diwali will make it more toxic. As per a report released by UN earlier this year, 14 out of the 15 most polluted cities are in India. And this trend shows no signs of abating. Smog congestion and air pollution emanating from Indian megacities and agrarian belts lead to a lot of health disorders and diseases. Last year, schools in Delhi had to be closed and people found it difficult to breathe. Hospitals in the city also registered a growth in the number of people admitted for respiratory problems caused due to pollution.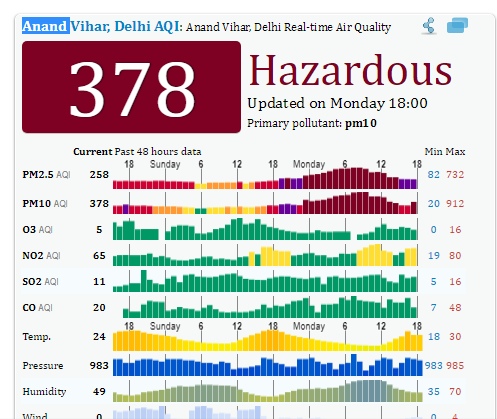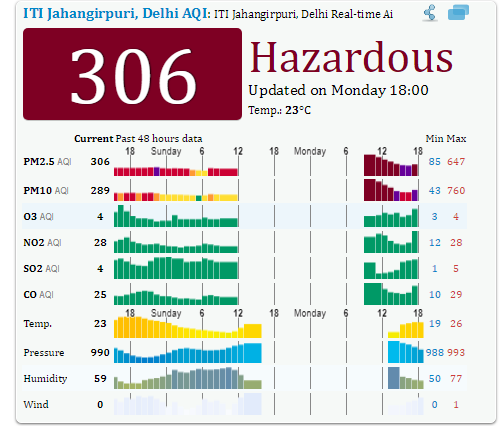 Around November 10 last year, the PM 10 level in many places in Delhi crossed 999, which is the scale beyond which Dense smog shrouded the city of Delhi and it reduced visibility as well. To put it in a clear perspective, anything beyond 300 is considered hazardous on the PM 10 index. Now imagine the toxic air that people were forced to inhale at 999. Simply dreadful!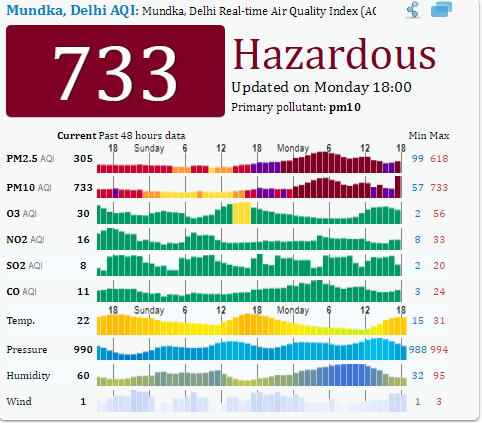 With two days to go for Diwali and the crop harvesting season just begun, it is expected that air pollution will get worse this year as the winter progresses.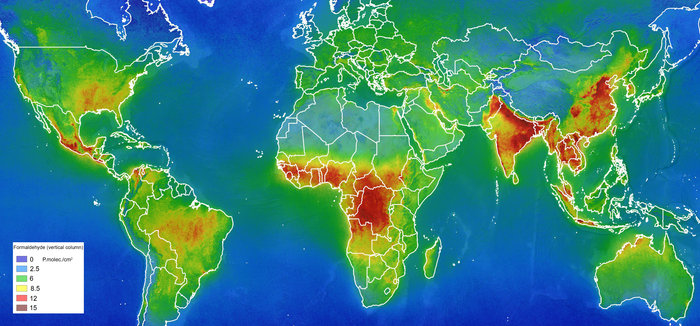 Copernicus Sentinel 5-P global map shows India marked as flaming red, which indicates a very high level of pollution. Sentinel 5-P monitors data on carbon monoxide, nitrogen dioxide, ozone, along with information on aerosol. It also monitors formaldehyde which also becomes the source of the lethal carbon monoxide. India's blazing red mark on the Sentinel map is nothing short of an unmitigated disaster waiting to unfold.
Air pollution is the epidemic of our times that kills more people annually than smoking and wars. According to the UN, 6 million people die every year due to air pollution. What's even scarier is the fact that more than 93% of children in the world inhale toxic air and are vulnerable to several diseases.
Unlike China, which has cracked the whip on air pollution and reduced it drastically, India still is far behind and implementation remains a key issue despite the existence of laws, tribunals and environmental panels. Only stringent enforcement can help save people. And it remains to be seen when we will address this dire existential threat.