Decision making at both national and international level is becoming data-driven. Data – spatial data to be specific is critical to solving a lot of national problems and data intelligence can, therefore, have a profound implication for the development sector. Social Cops, a leading Indian technology company is working towards providing a visual platform based on data intelligence for the governments to map and track the attainment of SDGs. It is an exciting time for government organizations and businesses to confront the most critical problems integrating data and technology.  Find out how in an exclusive interview with Prukalpa Sankar, Founder, SocialCops.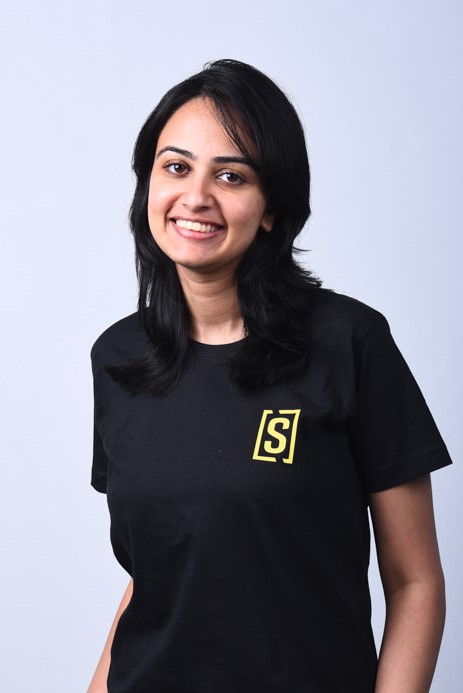 What is SocialCops?
SocialCops is a data intelligence company based in New Delhi, India. Our mission is to help organizations confront their most critical problems with data and technology. Often, these are also the world's most critical problems. For instance, reducing maternal mortality, increasing agricultural productivity, making sure citizens have a voice in development planning, assessing police performance, or bringing new consumers into the mainstream economy.
We are now a 60 members' strong organization, working with 150+ partner organizations in 7 countries. Our partners include the Government of India, United Nations, Bill & Melinda Gates Foundation, Tata Trusts, Oxfam India, Unilever, and BASF.
How was geospatial data (or maps) used in the project by Tata Trusts for driving micro-targeted development in 290 villages?
The Tata Trusts partnered with SocialCops to help all levels of district officials plan for better budgeting and policy decisions in Vijayawada. The SocialCops' data intelligence platform was deployed to create a centralized planning tool to effectively micro-target development initiatives. The SocialCops mobile data collection application was used to collect and map data for each household and each village's infrastructure, healthcare facilities, schools, and more.
Further on, the data was analyzed geographically to understand spatial patterns and create targeted village development plans which were visualized through an interactive dashboard. These visualizations helped decision makers compare villages for better planning and for targeted interventions. One such pattern discovered through the platform was low toilet penetration in regions farther from the river. Through the data collected and analyzed by us, the district officials were able to see that the low penetration resulted from distance from a water source; the lack of water to supply the toilets was the variable driving penetration rates. Thus, the dashboards are being used for optimal resource allocation and infrastructure planning through spatial modeling and understanding visibility, viability and proximity of an area.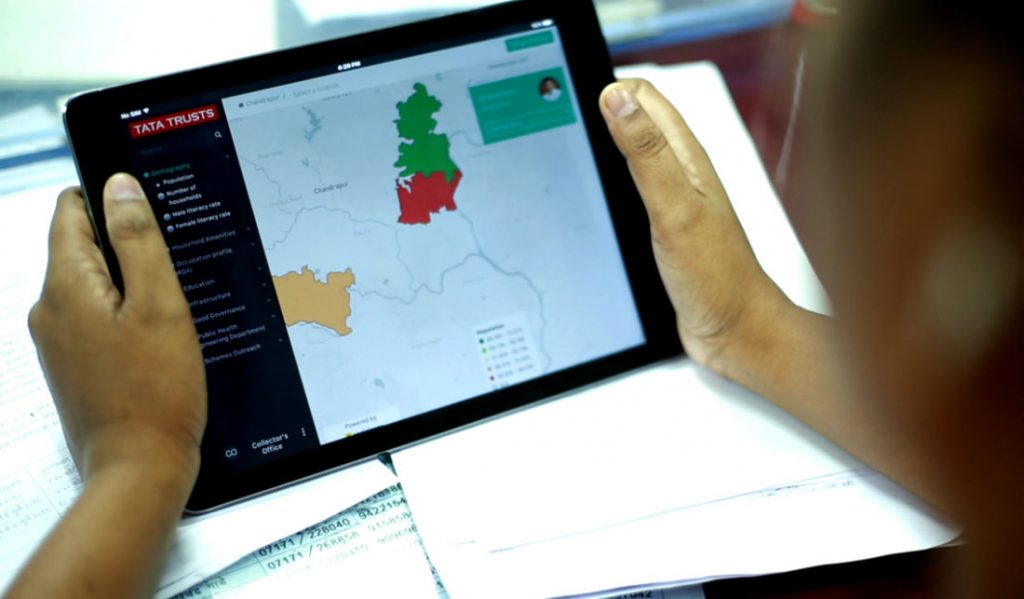 How was geospatial data used by the Ministry of Petroleum and Natural gas to find the optimal location for the next 10,000 LPG centers in India?
The Ministry of Petroleum and Natural Gas is using SocialCops' data intelligence platform to track the implementation of Pradhan Mantri Ujjwala Yojana (PMUY) in real time. PMUY is a flagship scheme of the central government that seeks to give LPG (liquefied petroleum gas) subsidies to 50 million Below Poverty Line women in the next three years. This is an important initiative because an hour spent cooking on a 'chulha' (traditional open fire stove) is equivalent to smoking 400 cigarettes, and these 'chulhas' cause deaths of thousands of women every year. It was realized that access to LPG gas for cooking could solve this problem.
The Ministry of Petroleum and Natural Gas partnered with SocialCops to open 10,000 new LPG distribution centers to ensure that every person in India had a center within 10 km. These centers had to be placed strategically, not only to improve access for rural and low-income populations but also to be economically viable for the distributor. To figure out the best locations for 10,000 new LPG centers, we at SocialCops developed an optimization algorithm and geospatial data visualization dashboard that took into consideration the current location of the LPG centers and the villages with no access to these centers within 10km. These villages were then clustered and within each cluster, we used other factors such as the market potential of that area, access to a market, railway stations, and roads for transportation to come up with the most optimal location for each new center.
How is SocialCops focused on using Data Intelligence to help meet the Sustainable Development Goals in India?
SocialCops has partnered with the United Nations in India to develop an intelligence tracker — not only to monitor India's progress on the Sustainable Development Goals (SDGs) but also provide a platform for dynamic course correction to achieve Agenda 2030. This is done by linking these Goals against the indicators derived out of schemes and other government interventions. By engaging planning at all levels – Central Ministries, State governments, Chief Minister's Office and District Officers – we can facilitate a holistic and data-driven approach to measuring our progress.
Traditionally, India relies heavily on periodical datasets and surveys to inform policy, which is often out of date or use small sample sizes. SocialCops' goal was to bring a dynamic approach to national-level decision-making. Many SDG indicators are not easily measurable over time with existing data sets — for example, number of maternal deaths. However, we combined survey data with data from many national schemes — which is collected and published quite frequently, often on a weekly or monthly basis — to benchmark and continuously measure each indicator and its underlying factors. For example, we started with the Maternal Mortality Ratio to give us a good benchmark of where India stands, and then we used more granular data like the number of institutional deliveries and density of functional Primary Health Centres to find underlying issues or watch for changes that would affect the Maternal Mortality Ratio. By bringing all these disparate data sets together, we were able to create a bigger, more informed picture of the country's development and find the underlying issues keeping India from achieving the SDGs.
Do you want to know more on how data revolution is imperative for the achievement of Sustainable Development Goals? Attend the GEO4SDGs conference at the Geospatial World Forum 2018 in Hyderabad! Know more HERE.