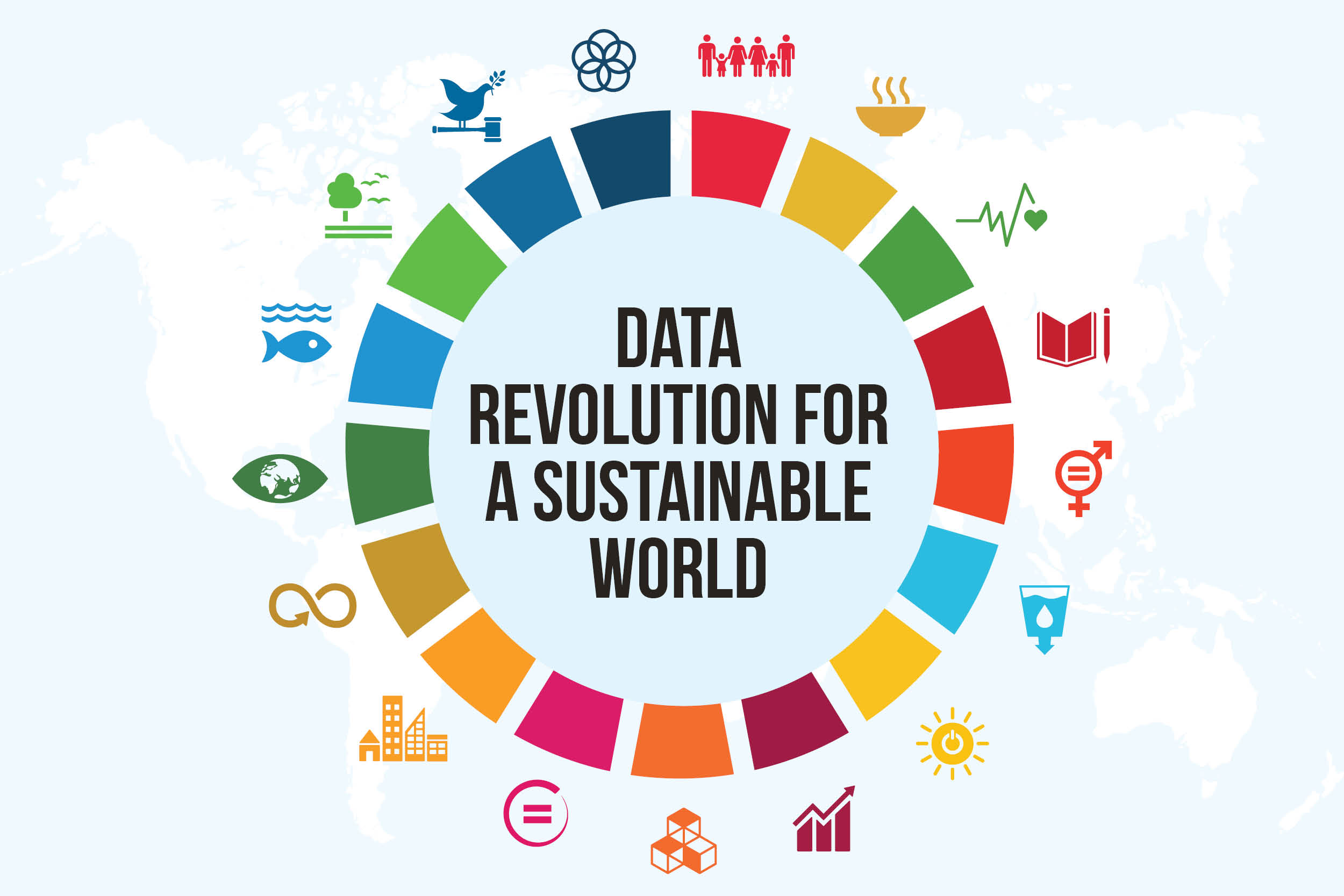 Almost one-and-a-half years since the implementation of the 2030 Agenda for Sustainable Development, it has become imperative to understand the progress that has been made so far. 
2015 was a momentous year for change. September 5, 2015, at a historic UN Summit, the world leaders decided on the 2030 Agenda for Sustainable Development. The 17 Sustainable Development Goals, also known as Global Goals, of the 2030 Agenda officially came into force on January 1, 2016. The goals, built on the Millennium Development Goals (MDGs), continue to address the main issue of poverty while simultaneously addressing issues of ensuring more equitable development and environment sustainability. The Sustainable Development Goals highlights the world's biggest and gravest issues for the government of the 193 countries to shape their strategies and policies around these goals for implementation, monitoring and management. In many ways, these goals act as a catalyst for innovation and growth opportunities so as to drive sustainable socio-economic growth.
It is almost one-and-a-half years since the implementation of the 2030 Agenda for Sustainable Development and it has become imperative to understand the progress that has been made since then. Unlike the Millennium Development Goals (MDGs), Sustainable Development Goals are a universal agenda. The 2030 Agenda is focussed on both developed and developing economies and it is the level of advancement that is taking place in the developing economies which shall ultimately define the progress report of the Global Goals. As Arun Kapuria, Founder, iTech Mission puts it, "We are just starting. It took over a year for the indicators to be finalized, so there is a lot to be done. To collect the SDG data, frameworks are yet being established." In agreement is Aditya Agrawal, Director – Data Ecosystems Development, Global Partnership for Sustainable Development Data: "Tremendous work has taken place and there is potential for much more! Every country is unique with respect to its social, cultural, economic and technical capability. The approach to attain the SDGs will be different for every country for all of these countries are at different stages of development. Also, the data ecosystem perspective for each country will be unique to meet these goals."
Nigel Clifford, CEO, Ordnance Survey, foresees an era of digital twins for the attainment of SDGs. Agreeing that it is too early to comment on the status of the Agenda 2030, Nigel Clifford establishes the role of geospatial data in Great Britain and other countries to support the delivery of SDGs. "Geospatial data is central to the helping all nations in the cycle of understanding, predicting, planning, building and maintaining, as it has always been. I firmly believe that the time is ripe for the geospatial industry to enter what is a period of creativity and collaboration, as we respond to the development challenges we face." Clifford comments.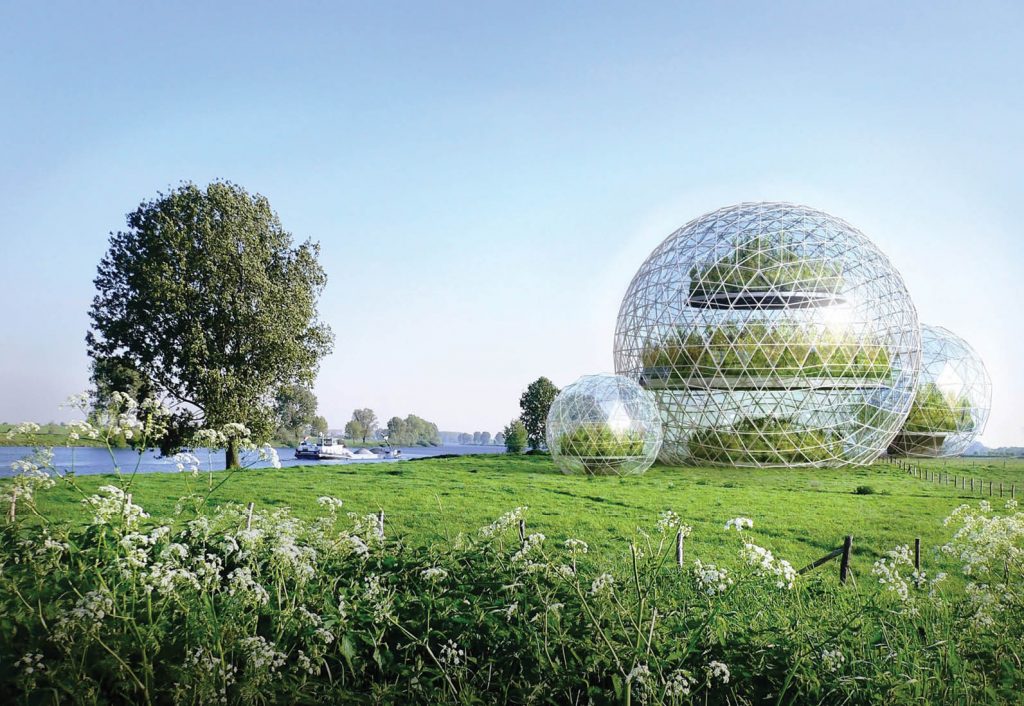 Clearly, a data ecosystem is crucial to the success of sustainable development goals. To foster economic growth, to improve efficiency and effectiveness and establish transparency, a broad coalition of data is required to measure and incentivize progress across the goals. At present, the United Nations also recognizes the need for a comprehensive mix of robust data to strategically build and demonstrate the significance of data for development. It is the insights derived from the data — and from the integration of geospatial and non-geospatial data, that can help achieve the SDGs and help nations formulate the most effective strategic plans for action on national issues. Emphasizing on the need for integration of data sources, Agrawal says, "It is time to bring together official national statistical data along with geospatial data, earth observation data and citizen generated data and Big Data such that more real-time data is available to address the SDGs. This will only help in both reporting and monitoring purposes and what it means for data for action and decision making."
Open data for sustainable development
Open data lies at the core of data revolution and is seen to be a key driver for achieving the Agenda 2030 for Sustainable Development. Most often, open data is the most underutilized asset lying with the government. Seen to foster economic growth, open data improves efficiency and brings in high economic and social return at all stages of development. Barbara Ryan, Director, Group on Earth Observations (GEO), strongly believes that open data is a precursor to meet the Sustainable Development Goal. Agreeing with Barbara's comments is Agrawal, who further highlights, "Open data is fundamental for sustainable development as it helps to better innovate and create entrepreneurship around data hence driving the economy. It is imperative to bring Sustainable Development Goals and open data together and to not treat them separately."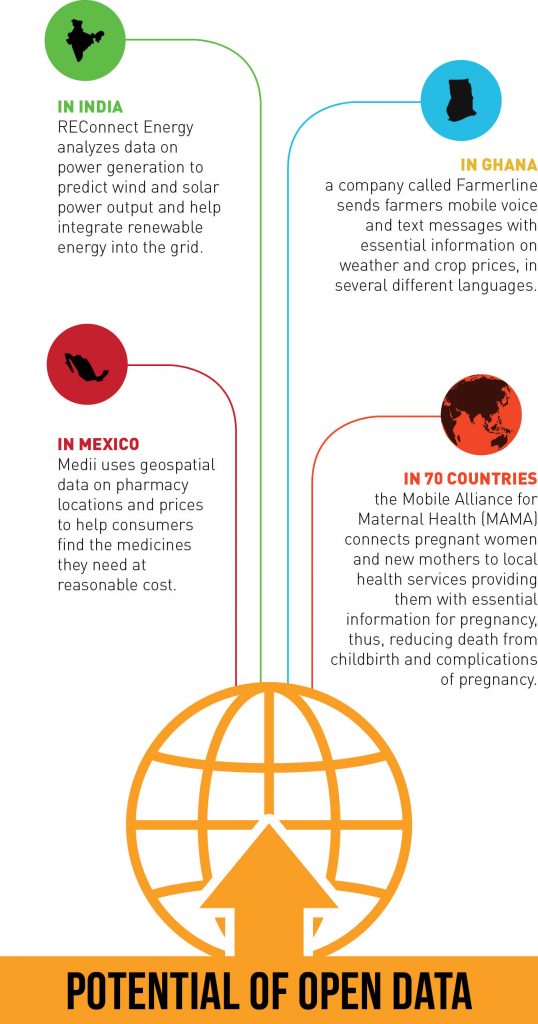 To tackle real-life challenges and problems that are faced by the global community, open data presents unprecedented opportunities. McKinsey has estimated the value of open data to be $3 trillion a year globally which includes efficiency gains for sustainable development in sectors like, health, education, water and agriculture. With innovations happening round the clock, the stakeholders of the sustainable development community, such as governments, the private sector, the civil society and academia and research and development, have access to reliable and high-quality open data. The more open the data is, the easier and quicker it is for the stakeholders of the ecosystem to identify problem areas and tailor solutions to meet these challenges. Frank Schott, Vice President, Global Programs, NetHope agrees, "When you think of large amounts of data that is out there and you start thinking about opportunities like Artificial Intelligence and Machine Learning, there is great opportunity to enhance the international development work by measuring outcome and seeing better ways to achieve the kind of impacts we are hoping for to achieve the SDGs. On a personal level, at NetHope, for health, refugees, human rights and other such topics that we focus on we need open and personal data to solve most of these issues."
Open data is the bedrock of the sustainable development goals. Eventually what matters is data democratization — which means making authentic data available to everyone. For the same purpose, there has to be a commitment from the stakeholders to share information. Nations have begun to realise the value of open data to achieve the development goals as diverse as economic growth, education, urban planning, food security, etc. At the global level, countries are opening up their data sets to achieve the 17 global goals. Open data is being used for city planning in Rio de Janerio, to assess school performance in Tanzania, data to create maps to improve access to education in Kenya and map the Ebola outbreak to save lives in West Africa. "Ordnance Survey is the leading exponent of open data in UK Government. We are on the verge of reaching two million downloads of our entirely free to use open data products. Open Data is benefiting millions of people daily and is also being used effectively in asset management, business development and planning, risk assessment and other areas," stresses Clifford.
Significance of location to meet SDGs
Location and geography are significant to most of the elements of Sustainable Development Goals. It is, therefore, not a surprise that geospatial data is as important to sustainable development goals as the demographic and statistical data. To truly harness 'data' to meet the Agenda 2030, there is a need for integrating geospatial data with other available datasets so as to create visualizations through maps or 3D models which shall only help in evaluating impacts, monitor progress and improved accountability. For governments to formulate strategies, they need to identify where the citizens are and where the root of the problem lies, and this is where geospatial comes in. "The 'Where' component is central to the SDGs and that is a classic spatial problem. Spatial Data is absolutely imperative, to understand the place, the location, the communities we are working with, the people that we are serving and the context about that place, the other layers of information is absolutely essential to prepare us for advanced analysis helping us make the progress to achieve the SDGs," chips in Steve Hellen, Director, ICT4D and GIS Manager, Catholic Relief Services. Clifford agrees, "Geospatial and earth observation data, if analysed and modelled properly, can be visualized as a dynamic informative map. It acts as an extremely effective communication tool that transcends language and culture. When layered with more attributions and information, complex issues can be understood within seconds and problem areas can be identified instantly."
Various opportunities are foreseen for the global geospatial community, and there is a unique opportunity for geospatial data to be integrated into the sustainable development agenda. Global organizations like Group on Earth Observations (GEO) and United Nations Office for Outer Space Affairs, are taking a leading role in championing the SDGs. Together with National Aeronautics and Space Administration (NASA), GEO's recent initiative, NASA-GEO EO4SDGs, propagates the idea of integrating earth observation data and geospatial information with national statistics to attain the SDGs. The aim of the initiative is to establish the important role of earth observation in the sustainable development agenda and to identify key data related challenges and address them accordingly. GEO's commitment to GEOSS i.e. Global Earth Observation System of Systems has now scaled down from a global to a more regional level. The AmeriGEOSS, AfriGEOSS and HimalayanGEOSS initiatives are few which are developing regional programs for implementation, monitoring and management of Sustainable Development Goals.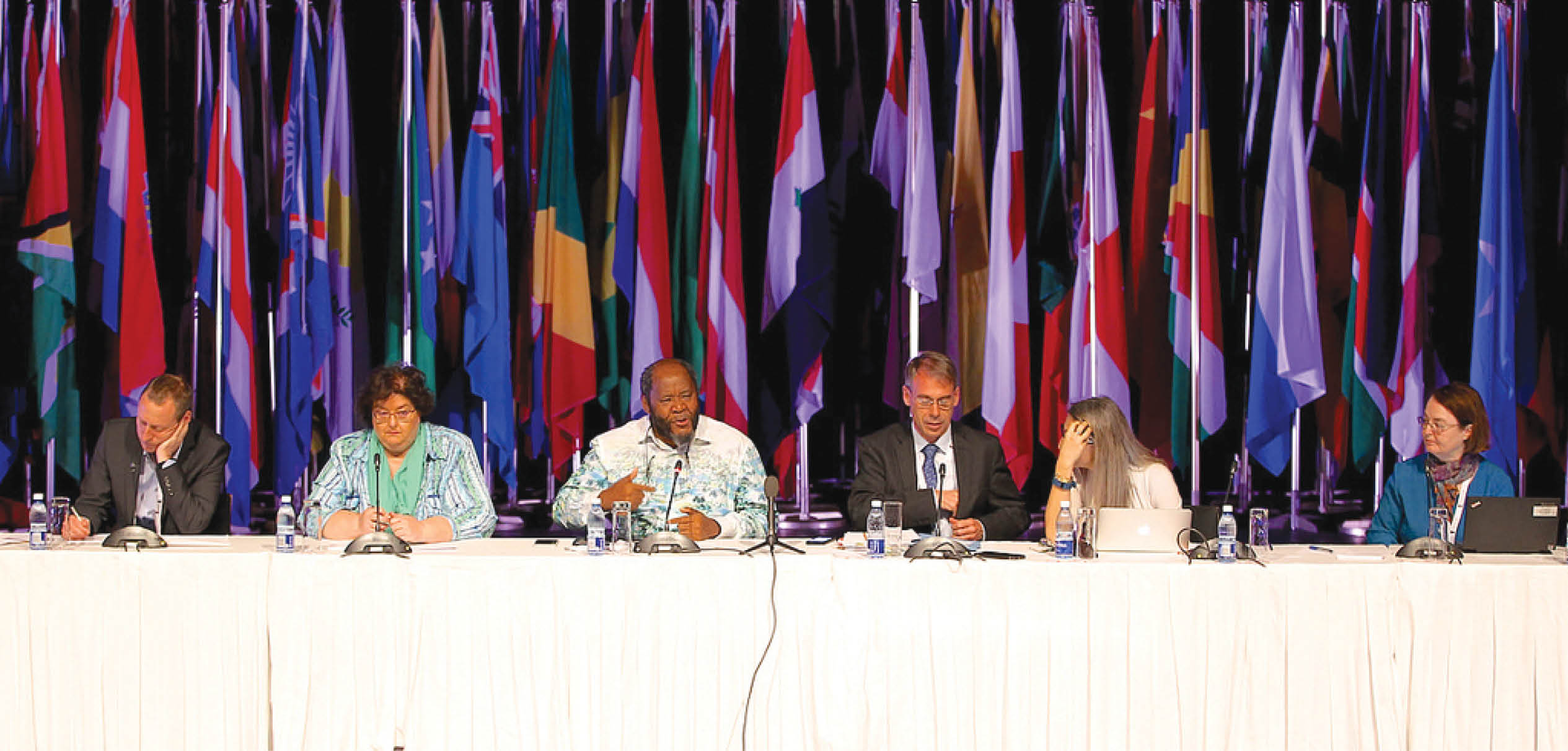 While geospatial is crucial, the challenges to using geospatial data too are many. The lack of available quality geospatial data, especially in developing countries, is one of them. According to David Bergvinson, ICRISAT the issue of data quality can be solved only by starting somewhere. According to him, there is a deluge of data available in all countries, but people do not share it or make it available because they are not confident of it. The idea should be to start using the data that is already available and create visibility around that data so as to improve the quality of data over time.
One of the other major challenges is the lack of awareness about geospatial data and its role in attaining the SDGs in general."Geospatial data was something we did not use very much until three or four years ago. I think in many ways, geospatial has not lived up to its potential yet. We have used only tiny fraction of that equipment and process. The non-profit sector is not using much analysis and forecasting – though the possibilities are limitless," says Shaun Ferris, Director (Agricultural Livelihoods), Catholic Relief Services. However, Agrawal shares a different perspective, "I think a transformation is taking place especially with related to geospatial and satellite data. Now we have organizations like Planet Labs that are making available more and more data on a higher frequency and a good resolution now. I think it is a changing landscape and I only see it moving in a trajectory that more countries will use large amounts of geospatial data to meet their specific needs."
Clifford, states that even though there are multiple challenges, he is excited by the prospects of working with other stakeholders to meet them. The United Nations too corroborates the need for liaison and partnership between the geospatial industry with the government, multilateral and international organizations, and academia, to establish an effective framework for data sharing as a catalyst for growth and development.
Case Studies
Developing a global, regional and national framework for data
Accessibility and availability of quality data has always been a concern for the development community. The need for a framework is imperative to effectively and efficiently harness the data revolution for development. Establishing a framework will encourage synergies between data providers and data collaboratives. This will help in making data accessible to each and all, to fill the data gaps, generate new datasets, create dynamic visualizations, thus enabling timely and targeted decision making to drive the SDGs. Agrawal says, "Data sharing is an institutional issue. You have to be able to get institutions to work together to understand the value of sharing data and what that means for reducing redundancies. This also means having a more collaborative culture and putting together a more sustained institutionalized mechanism to gain value through data sharing. With respect to SDGs, you cannot work in a silo with regard to data; you have to build a structure or a framework that allows for easy data sharing." Clifford is of a different opinion. He emphasises that the need for developing a global, regional and national framework is not necessary. The reporting needs to be done at the national level so it is best left upon the national entities to decide what framework they choose fit for their respective country. Simultaneously, he also recognizes that some of the SDGs may require cross-border information and for that, a different framework will be of importance.
To develop any framework, there is a need for collaboration and partnership among the government, organizations and the multilateral and international organizations. A global multi-stakeholder partnership helps countries achieve inclusive sustainable development. Shared resources and collaboration as governments engage with multilateral organizations ensures that the SDGs are realised. It is exactly how Kapuria sees it: "One of the goals of SDGs is partnership. The governments have their own mandate. Partnerships have to happen and strong collaborations are required. As a matter of fact, we are partners for SDGs with United Nations, the United Nations Global Compact. There is a lot that United Nations is working on and we can leverage on it." Adding to it is Sameer Thapar, Director (Technology), iTech Mission when he says that multilateral organizations like World Bank and United Nations have a big role to play in SDGs just as they played a defining role in the Millennium Development Goals (MDGs). According to him, by making data available in the global domain, and providing platforms to use this data, they reinforce the relevance of data for furthering the goal of SDGs.
All in all, collaborations for SDGs are becoming a necessity, as it enables stakeholders of the community to leverage each other's unique individual resources, expertise and experiences to create innovative solutions. The idea is simple – to create a global platform with the intention of bringing the political clout and the implementers of SDGs at the same level. More often than not, the government is unaware of the actual work taking place and a platform of this sort will only help them understand the work that is taking place at the grassroots level. Bringing in all stakeholders at one place will help build a roadmap to bring the data revolution together by taking in all the inputs from a collaborative convening, helping nations move forward.
Light at the end of the tunnel
Almost a decade ago, the civil society was unaware of the concept of sustainable development. Times have changed; each and every individual is motivated to achieve the goals to improve their own living."Seen largely to be an issue of the government, these goals were looked as 'someone else's problem.' However, these goals are not unknown entities anymore. As the community realizes that these are things that can really improve their lives, they will be a part of the demand that provides the much-needed solution." Shaun says while pointing out that considerable progress has been made to achieve the SDGs even though there is still a long way to go.
Data, the key component is also not looked as only a facilitator, but as a separate ecosystem that is a means to the end i.e. the Agenda 2030 for Sustainable Development. Development agencies, the private sector, and government institutions all are coming together to contribute to the data revolution just so to achieve these goals. So what if there is a lack of perfect data available? As Bergvinson puts it, the lack of perfect data does not really matter! Any data available should be seen as a stepping stone and that is what data revolution or rather an evolution is all about. As long as countries start exploiting the baseline data that is available, data can be refined, improved and can be used to track progress over time. These goals are going to be realized only one country at a time, and each country and its citizens will have to take the ownership. The progress to achieving the SDGs is never going to be fast enough, but the data revolution can open up new avenues to attain what once seemed unachievable.