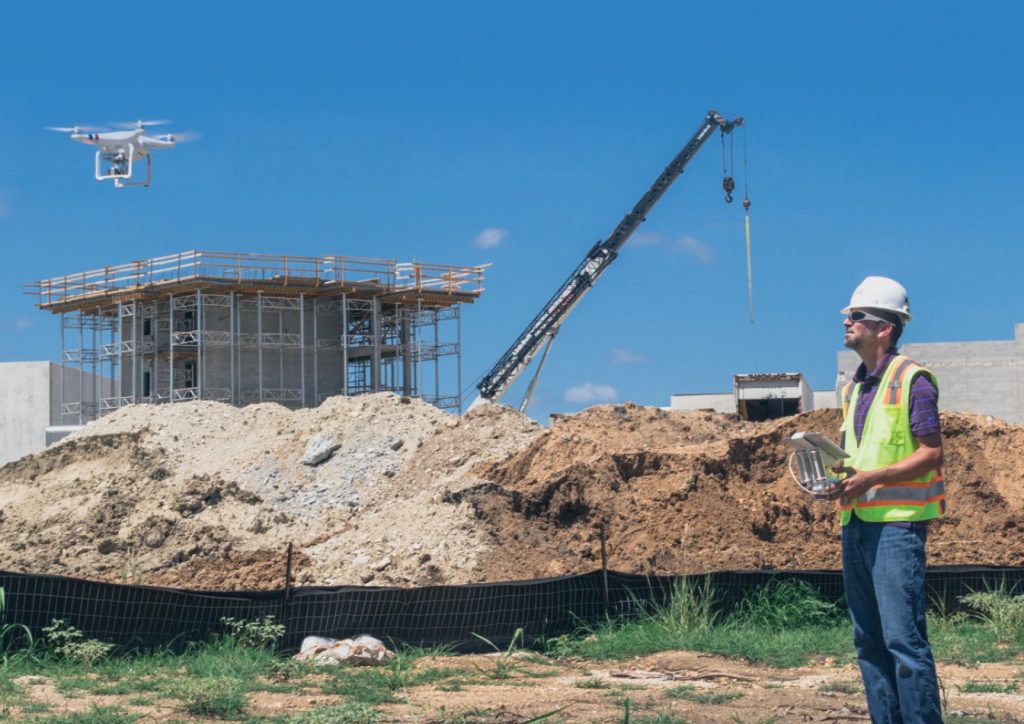 Drones can quickly and easily perform an inspection of a job site in lesser time and at a cheaper cost than ever before. 
Construction sites around the world depend on inspections and surveys to obtain a comprehensive look of a construction progress, and to ensure that strict safety standards are being met in the process. With upcoming drone technology, operators can perform inspections in a cost-effective and efficient ways, while also keeping employees away from dangerous environments.
Information collected by a drone provides users with an opportunity to view a site in real time as it helps manage resources and keeps projects on schedule. This makes it easier for different parties to work together and collaborate to improve decision making.
Cutting cost and improving safety
Before the advent of drone technology, gathering aerial data and imagery was a tough and expensive task in comparison to traditional on-foot or manned aerial vehicle methods. Now, drones can quickly and easily perform an inspection of a job site in lesser time and at a cheaper cost than ever before. This saves time wasted on inspections. Operators can maximize efficiencies and review projects without disrupting work, while preventing their men from risks at sites and keeping them safe.
"People ask for return on investment. And they can see the benefits of using drones. It's two or three times cheaper than using terrestrial products for the same work," says
Matthew Wade, Marketing Director, senseFly.
With pre-programmed flight paths that can be repeated on a daily basis, operators can view real-time imagery of projects as they are built to better monitor sites, optimize efficiencies, and quickly identify problems before they develop.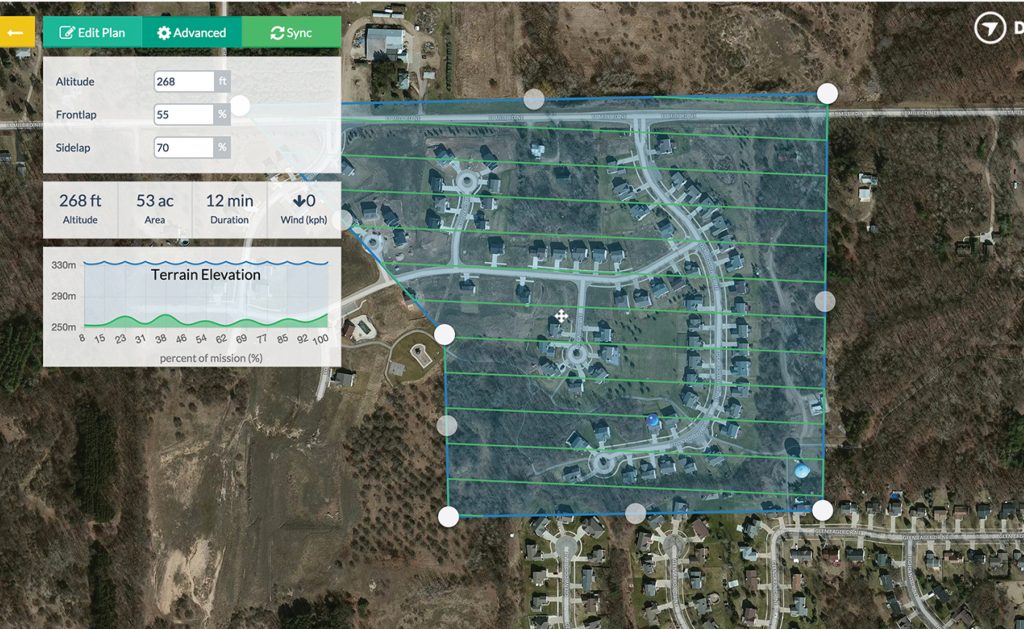 Ease of operations
It has already been established that drones are an effective tool for surveying and inspection that can help operators record conditions of a job site from beginning to end. The amount of time spent collecting data can be cut in half using a drone, and the information collected can be generated into geo-referenced digital images. A quick drone survey can benefit every stage of the construction process.
Before construction begins, a drone can fly over a site to gather data and 3D maps of an area, which helps in planning. Once construction starts, daily or weekly autonomous drone flights can monitor the different stages of a build and help operators better manage their resources. At the end of a build, the images of the final product can be compared to original plans, or shared with clients for review.
A drone can give users a clear picture to compare a project's current conditions versus the original plans. Radovan Stejskal, Marketing Director- Europe, DJI, elaborates, "Construction industry can make the surveying of the existing facilities or the new construction site much easier by using drones. The industry can use our smaller drones like Phantom 4 to map the progress of the construction. They can capture data on weekly basis, monitor how construction site is evolving and progressing, process new models and show it to the developers or customers. This is a value added-service that they can offer. Also, it helps the management side of the construction…to have precise data and a holistic view of how the construction is progressing. For construction works, they prefer smaller and readymade solution."
Monitoring the progress
With the information collected by UAVs, clients, managers, and investors, one can easily keep a track of the work being done. The data collected can be used to create models to compare original plans with construction work to show users how a site is progressing and what parts of a project may be falling behind. All of that can be reviewed conveniently from anywhere around the world, without physically being present at the construction site.
"There are major benefits of using drones in construction industry. Most industries appreciate that this is an efficient and quick way of capturing the full data of your site. It's a snapshot in time, it's digital and if you do that every day, week or month, then you can really have a timeline of the evolution of your site,' says Wade.
Elevation data, 3D maps, etc. can be updated on interactive maps to give users an idea about the progress being made. By closely monitoring and analyzing up-to-date imagery and data, construction projects can save time and money, while also improving correspondence and collaboration between different parties to improve decision-making. "One of our clients in Ireland, a huge construction company who used our drones for road construction, said that using the drone has revolutionized the way they work compared to being on the site with terrestrial instruments," he adds.
Drones are the future
There are numerous applications for drone usage in the construction industry. And the industry is discovering more ways in which the technology can be used to reduce expenses, save time, and prevent safety hazards. As a result, drones are enabling a user to monitor and track construction progress, which was never possible before. Automation will be a key advancement in the future of drone technology. Drones will also play a crucial role in smart city applications, as they can be used for geospatial and surveying activities, traffic and crowd management, agriculture and environmental management, urban and civilian security, as well as natural disaster control and monitoring disaster situations like fires, floods, and earthquakes. 'Drones for Smart Cities' will be a trend to watch in the upcoming years.