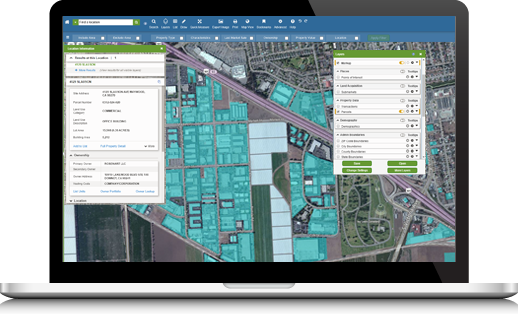 US: WhiteStar, a 29-year-old data and software company offering software and land survey data, has announced it has signed a partnership agreement with Digital Map Products (DMP), the leading provider of cloud-based location technology and data. Under the terms of the agreement, WhiteStar will sell and service parcel boundary data from DMP. Additionally, the agreement allows both companies to pursue incremental growth opportunities with the coupling of their unique strengths in the market.
WhiteStar's WhiteStar Legal Mapper offers the most granular land mapping possible and can incorporate DMP's industry standard SmartParcels® parcel boundary data, updated quarterly by DMP. The WhiteStar Legal Mapper effectively maps lease agreements, rights of way, compliance requirements and enables utility land base conversions. In addition, WhiteStar has indexed the DMP parcel data to WhiteStar Grid, making it easy for users to retrieve data by bounding box, county, state, township-range or Texas abstract. WhiteStar personnel can also help get lengthy land legal descriptions mapped and into a GIS database.
The agreement extends the capabilities of WhiteStar Cloud, an intuitive web map interface offering instant delivery of DMP data. Users of WhiteStar Cloud can specify an area of interest using a web map interface and then "clip, zip and ship" that data for output into a variety of formats and coordinate systems. Users can also stream data directly into their Esri ArcGIS Desktop, ArcGIS Pro or ArcGIS Online sessions. OGC WMS and WFS streams are also available.
"This unique partnership with DMP provides our customers with the parcel data required to make accurate and actionable maps. Our partnership is an absolute win for customers in oil and gas, forestry, pipeline and utility industries trying to map their own infrastructure onto an accurate land base. We have the people, data and software to get there as well as a proven track record to realize a healthy ROI," said Robert White, president of WhiteStar Corp.
WhiteStar chose to sign a partnership agreement with Digital Map Products due to DMP's commitment to bring the power of location to more than 350,000 users in a variety of end markets, including real estate, government, technology and utilities. Today, DMP's location technology and data are used by four out of the six top real estate websites, four out of the top five commercial brokerage firms, all 10 of the top home builder brands, more than 200 cities and counties, and four of the largest gas and electric utility companies in the United States.
"The WhiteStar Corporation is the perfect fit to sell and support DMP parcel boundary data while integrating its own value-added services. We're pleased to enter into this relationship with WhiteStar and look forward to a continued commitment between our two companies," said Jim Skurzynski, founder and CEO at DMP. "This partnership will improve accessibility to critical data for decision makers by expanding the availability of SmartParcels to new audiences, providing custom data sets on demand."