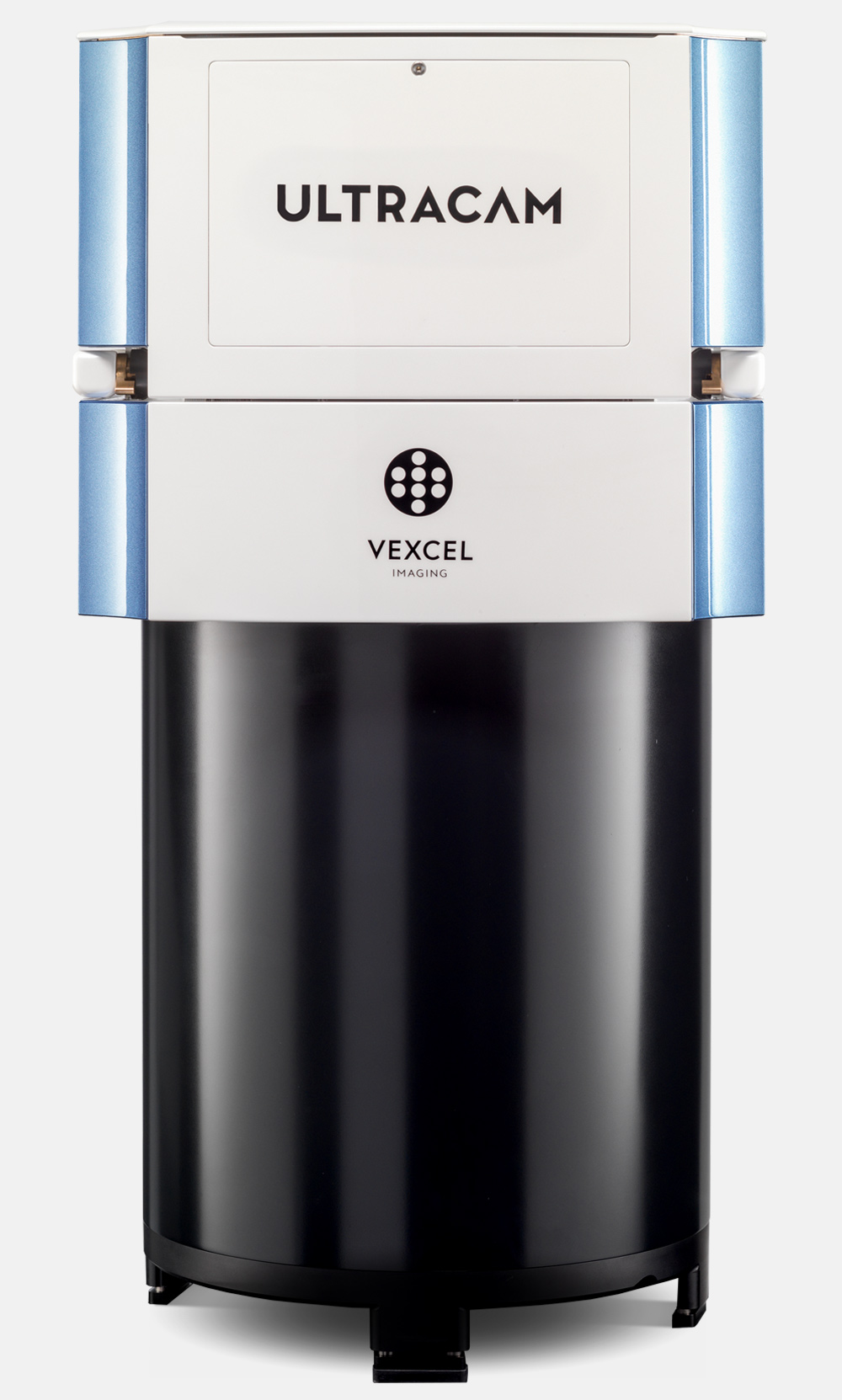 Germany: Vexcel Imaging unveiled the latest model of its widely used UltraCam digital aerial camera systems, the UltraCam Eagle Mark 3, at INTERGEO 2017, Berlin. The new camera features 26,460 pixels across the flight strip and 17,004 pixels in flight direction, summing up to 449 mega pixel per image. Building on the highly versatile UltraCam Eagle Mark 2 system, the Mark 3 also offers a user-exchangeable lens system and the ability to capture 10 cm GSD at altitudes ranging from 2,000 m to 5,250 m above the ground, depending on the installed lens system.
The increase in pixels, from 23K to 26.5K across the flight strip, makes the UltraCam Eagle Mark 3 the most efficient frame-based large format digital sensor on the market today. The ability to simultaneously collect R, G, B and NIR channels at a rapid frame rate of one frame per 1.5 seconds produces high-quality data suitable for a variety of applications.
Plus, the exchangeable lens system with four focal lengths — 80mm, 100mm, 120mm, 210mm — allows the user to select the right lens for each job. For projects requiring high resolution over areas with altitude restrictions, the 210mm lens is ideal for high-altitude orthophotography collection, while the 80mm lens is very suitable for photogrammetric applications with low-altitude collection.
Alexnder Wiechert, CEO of Vexcel Imaging, said "Vexcel Imaging is excited to release the UltraCam Eagle Mark 3 because it represents advanced technology developed over many years of research and development," "We continue to push the limits of footprint size and collection options to allow our users to expand into new markets with multipurpose high-resolution data."