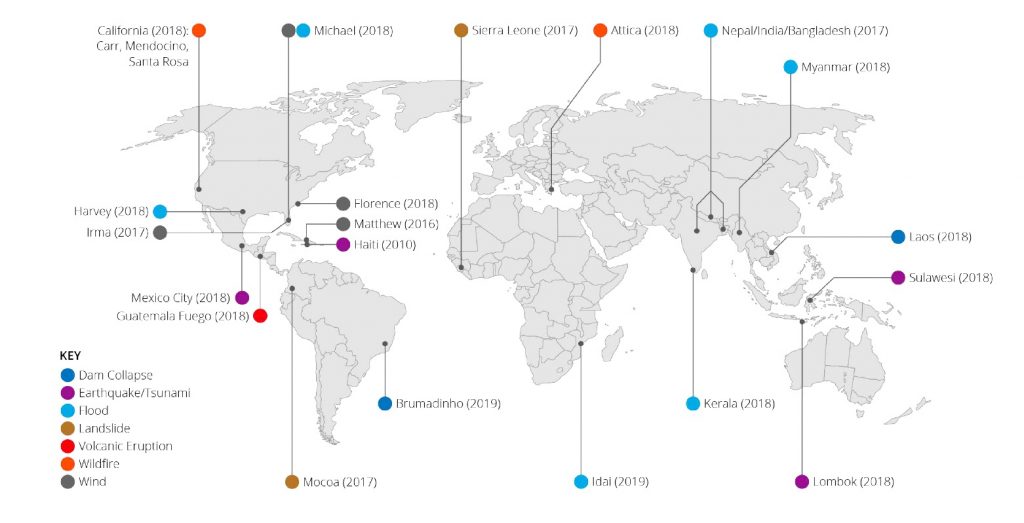 USA: In order to motivate machine studying,Carnegie Mellon University's Software Engineering Institute and CrowdAI, U.S. Department of Defense's Joint AI Center (JAIC) and Defense Innovation Unit have open-sourced a labelled knowledge set of a large number of disasters in the past decade. The preliminary report called Creating xBD: A Dataset for Assessing Building Damage from Satellite Imagery covers theaffects of disasters globally.
Detailing the creation of xBD, "Although large-scale disasters bring catastrophic damage, they are relatively infrequent, so the availability of relevant satellite imagery is low. Furthermore, building design differs depending on where a structure is located in the world. As a result, damage of the same severity can look different from place to place, and data must exist to reflect this phenomenon.
The research paper contains approximately 700,000 images of buildings in different kind of disasters together with earthquakes, wildfires, floods, and volcanic eruptions. The research papers contains images in India and Africa, covering about 5,000 sq. kilometres and dam collapses in Laos and Brazil, and historic lethal fires in California and Greece.