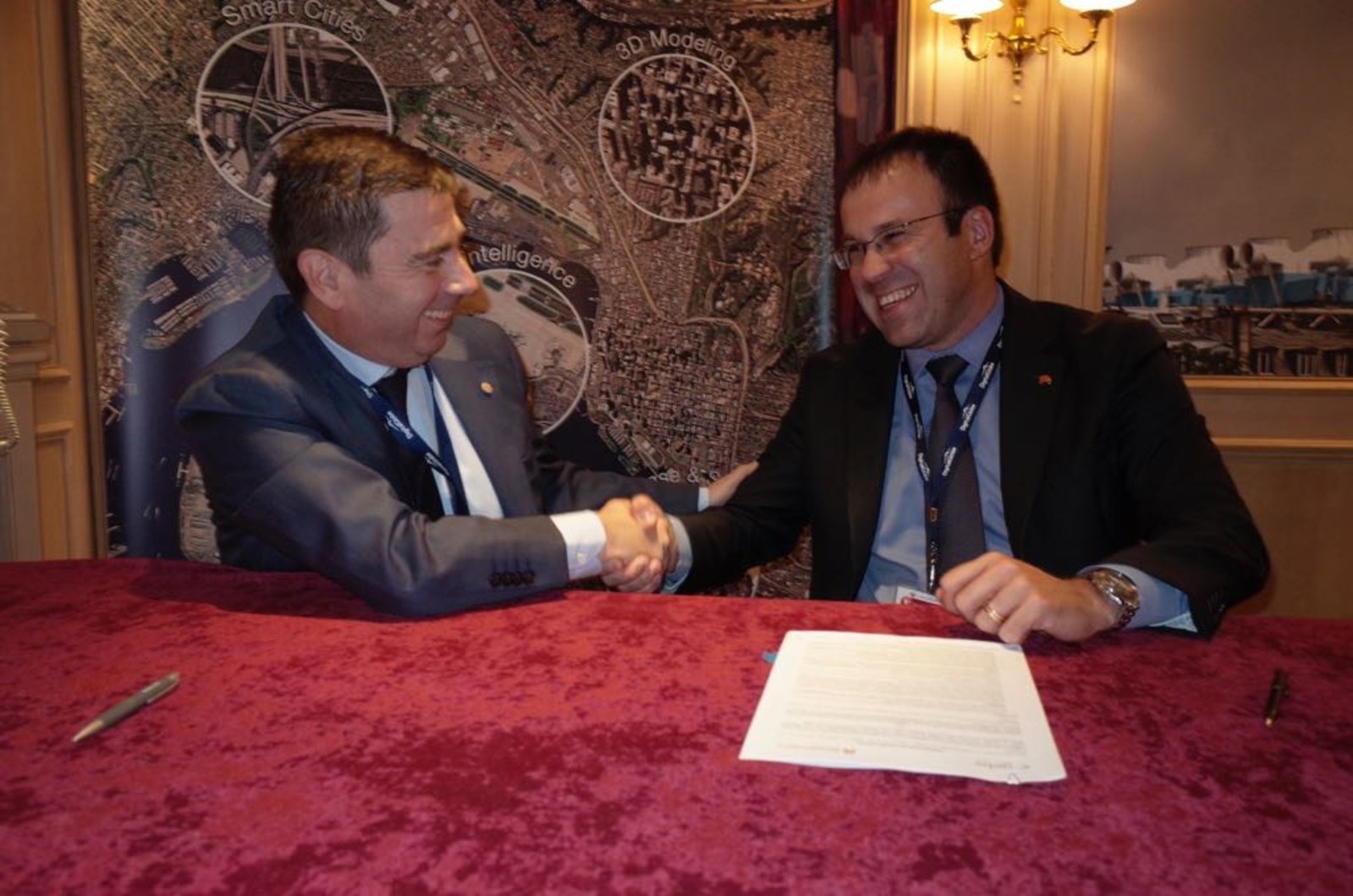 Canada: UrtheCast Corp and e-GEOS (a company owned by Telespazio and the Italian Space Agency) have announced a strategic partnership to offer a unique combination of joint optical and radar sensors with ground stations.
The collaboration will allow observation of the Earth day and night, irrespective of weather conditions, and is intended to provide a constant asset monitoring service resulting from the specific characteristics of the COSMO-SkyMed SAR constellation and the Deimos-1 and Deimos-2 optical multispectral sensors.
The combination of high-resolution radar data with medium and very-high resolution optical imagery will provide customers with an exceptional level of decision making insights, and help create a unique and valuable benefit for users in a diverse group of sectors, including emergency services and the oil and gas industry and many others.
The data acquired by the different satellites, will be jointly marketed and distributed to the end user, enabling the provision of seamless products and services.
Both e-GEOS and Deimos Imaging are leading sources of information solutions for the emergency response sector. The current space assets of UrtheCast and e-GEOS include the Deimos-1 and Deimos-2 optical multispectral sensors and the COSMO-SkyMed constellation of the Italian Space Agency and the Italian Ministry of Defence, consisting of four radar satellites.
"We are very glad to be partnering with UrtheCast because this collaboration supports and empowers our data strategy to become a hub for all geospatial data, both optical and SAR to serve reliable monitoring capabilities and to feed our multi-sensor application platforms. This agreement confirms the importance to establish strong and valuable partnerships with key players to provide the best services to our customers", said Massimo Claudio Comparini, CEO of e-GEOS.
"We see that highly derived products are significantly broadening the utility of Earth Observation data as near-real time efficient tools for decision makers. By partnering with e-GEOS, we are delighted to significantly accelerate decision making in a wide range of fields", said Fabrizio Pirondini, CEO at UrtheCast's subsidiary Deimos imaging. "This joint service is a precursor to our upcoming OptiSAR constellation, the world's first fully-integrated constellation of sixteen multispectral optical and SAR satellites, which is expected to revolutionize the way we observe and map the Earth."