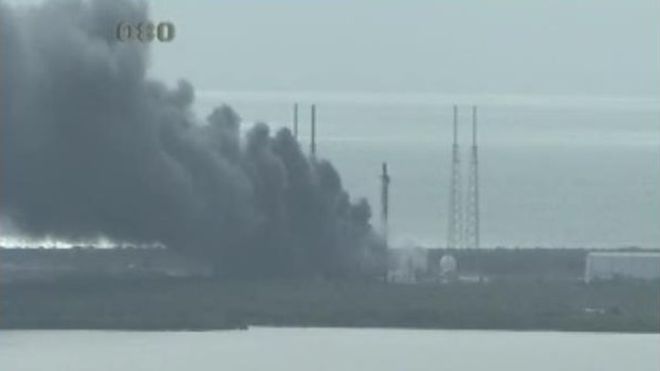 US: A SpaceX Falcon 9 rocket exploded during a test on a launch pad at Cape Canaveral today. This rocket was set to launch on Saturday, September 3. The cause of the blast is not clear and it is not known if anyone was hurt. The force of the blast shook buildings several miles away.
The rocket was scheduled to launch Facebook's Amos-6 communication satellite, that was aimed to bring internet access to Africa, the Middle East, and Europe.
Facebook is in a partnership with French satellite provider Eutelsat Communications. The social media giant and Eutelsat had spent $95 million for a five-year lease on the satellite's Ka-band communication array. The satellite, called Amos 6, was owned by Israeli company Spacecom.
"I'm deeply disappointed to hear that SpaceX's launch failure destroyed our satellite," Facebook CEO Mark Zuckerberg wrote in a post while traveling in Africa.
The blast took place at 9:07 am with a series of explosions, that lasted for more than four minutes. Launch Complex 40, where the blast occurred, is an Air Force facility which has been leased to SpaceX. The company has launched 25 rockets from the site since 2010.
However, before the Thursday's explosion, SpaceX had contracted with NASA to use a different launch pad at Cape Canaveral for future launches. And SpaceX has been working to upgrade that facility. Unfortunately, nothing happened that could have avoided the explosion.
According to Brevard County Emergency Management Director Kimberly Prosser, the explosion happened around 9:15 a.m. "There are no hazards to the general public," she said. "We're monitoring the situation, but there have been no requests for assistance."