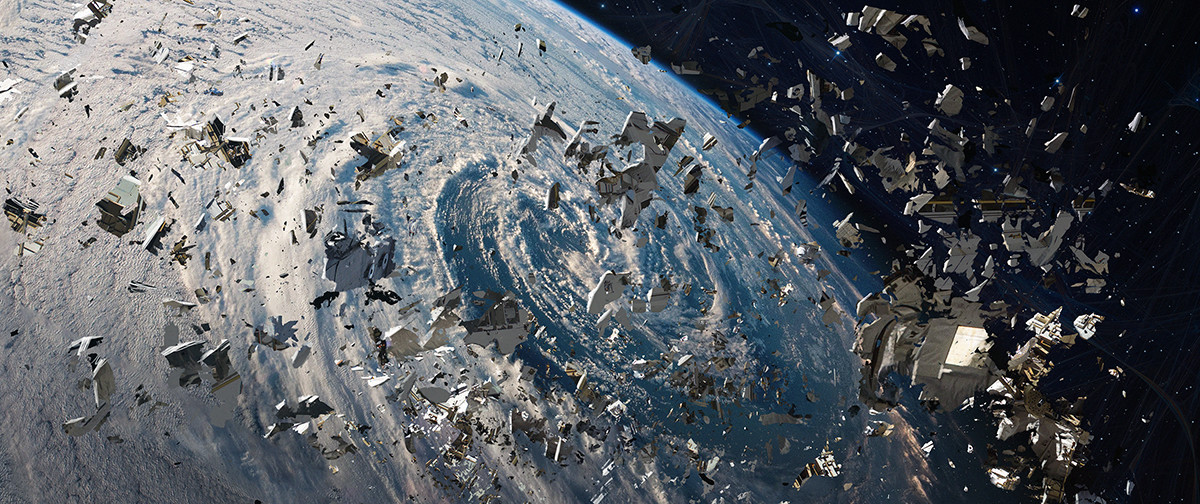 UK: Space debris falling on the earth presents one of the greatest environmental challenges humanity is facing today, a leading Southampton academic has claimed in his study. Dr. Hugh Lewis of Southampton University said that the debris, known as space junk, is a growing problem.
This has to be taken seriously as metal and plastic debris shooting round the Earth is 21 times the speed of sound. Dr. Lewis added that if action is not taken to clean up space then there is a threat to future generations' hopes and dreams of living and working in space.
Dr. Lewis said that there is so much litter in space that it could take years to clear it up. He made the claim while speaking at the Royal Astronomical Society in London celebrating the launch of Adrift, a new science and arts project aimed at raising awareness of space junk.
More than an estimated 100 million pieces of space junk are orbiting the earth with more than 27,000 of these objects larger than 10cm across and, consequently, being tracked and monitored by the US Department of Defense.
Dr. Lewis, who leads the astronautics space debris research programme, said: "Tackling the problem of space debris is one of humankind's greatest environmental challenges.
"It is also perhaps the one that is the least known even though every day we use and rely on services provided by satellites without ever realising how vulnerable they are.
"It's not just that satellites can be damaged or destroyed by space debris today or tomorrow, it's that the actions of our generation may affect the ambitions of future generations to work and live in space."
His warning comes just a week after a large metal cylinder, believed to be from a Chinese satellite or aircraft, fell from the sky and hit a mining area in Myanmar.
NASA defines space junk as "any manmade object in orbit about the Earth which no longer serves a useful function".
Many pieces travel at speeds up to 17,500 mph which is fast enough for a relatively small piece of orbital debris to damage a spacecraft or a satellite. The biggest recorded piece is Envisat, an earth observation satellite currently orbiting about 140 miles above the earth launched by the European Space Agency in 2002 which is about the size of a double decker bus.
Prospero, the first UK satellite to be launched by a British rocket in 1971, is also still orbiting the earth. Adrift, which is a three part space project and exhibition bringing together Sound, Film and Interactivity opens next year at Hackney House in London and will enable people to adopt pieces of Space Junk which will communicate with them directly from space.
The project also includes a mechanical art installation, created by BAFTA award winning artist Nike Ryan, Machine 9 which will transform the movement of space debris in real time sound.