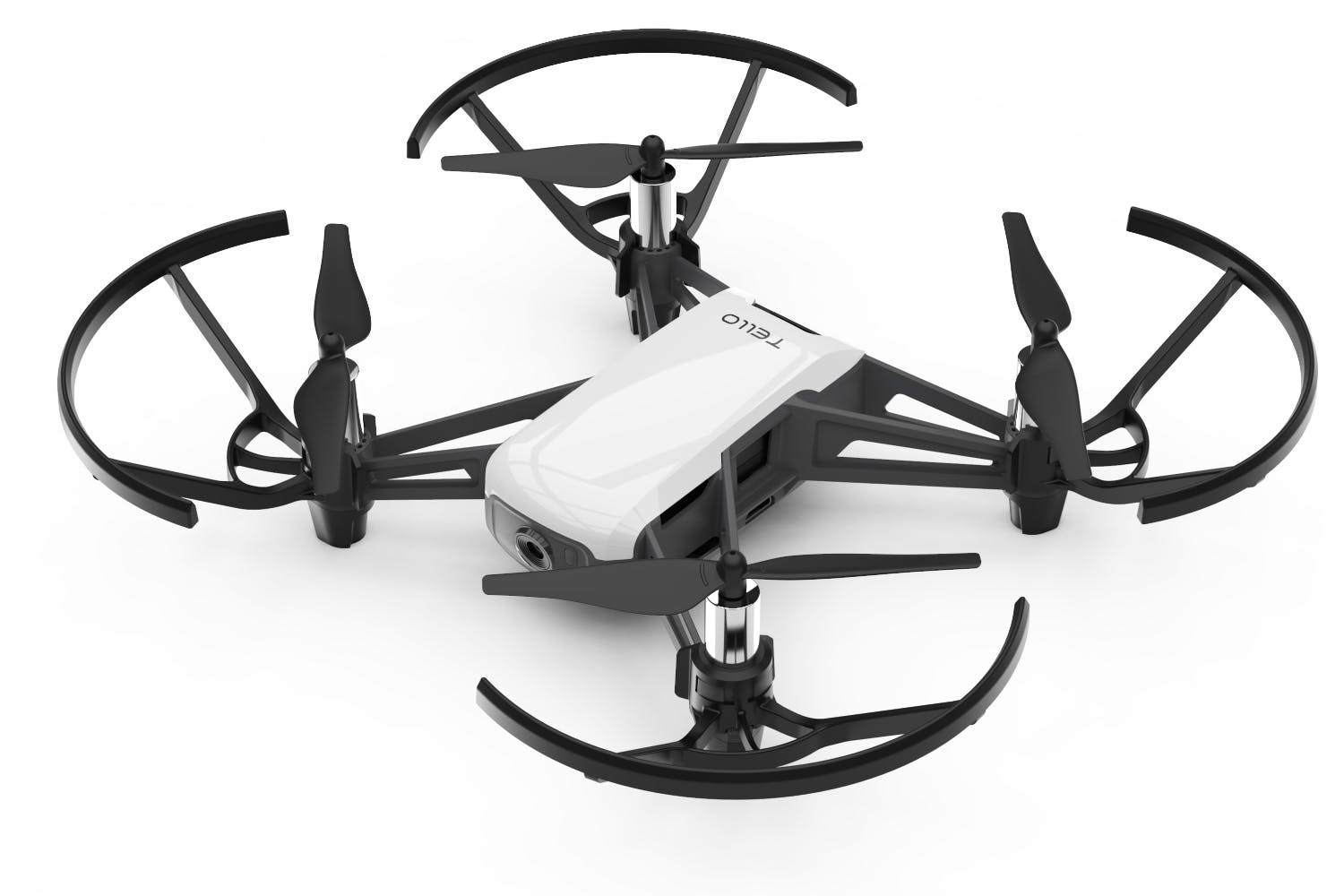 China: Ryze Tech, creator of the Tello mini drone, is launching Tello EDU, a programmable unit that expands the educational opportunities with support for additional programming languages and drone swarms. Tello EDU is now available worldwide at store.dji.com, apple.com, and in select Apple retail stores worldwide.
Since it launched earlier this year at CES, the Tello Drone has been named as the best beginner drone and the best affordable drone on the market. It's found its way into classrooms and camps, where it provides a fun way to learn about physics, engineering, and computer programming. Companies like Drobots and Droneblocks have been using Tello in hundreds of STEM camps and school programs across the US.
Tello EDU has been built on these strengths. Users can program it with Scratch, Swift, and Python, offering options for beginners and advanced coders. It comes packaged with four Mission Pads, physical waypoints the drone can recognize and respond to. Tello EDU also allows users to access the video stream data and discover more advanced controls like basic gesture controls by coding.
While it weighs just 87g, the Tello EDU has an HD camera and flying modes for flips and tricks. Tello EDU also has dedicated app with virtual missions to challenge young minds, and there is a "Tello Space Travel" adventure on Apple's Swift Playgrounds app.
"Tello is an amazing way to get kids energized about learning," says Robert Elwood, CEO of Drobots, who used Tello as part of his company's STEM summer camps. "It's safe, affordable, and accessible, yet it's also powerful and fun. As an educator, that's exactly what you're looking for. Tello EDU will take things to the next level."
Tello EDU supports several programming languages such as Scratch, Swift and Python. Using a basic Scratch editor or the Tello EDU app, users can create missions through block programming. In Apple's Swift Playgrounds app users can find "Tello Space Travel" lessons that will introduce users to a wider range of coding concepts and activities as they play the role of an astronaut exploring space. With the new SDK 2.0, users can create more advanced functionality, interacting with data from the video stream, creating possibilities like gesture control. This new feature offers students a great opportunity to learn the basics of complex subjects like computer vision.
"Teachers and students have been using our app to code missions for Tello with drag-and-drop languages like Scratch," said Dennis Baldwin, founder of DroneBlocks. Hundreds of schools across the US have already used DroneBlocks to get Tello into the classroom. "We're really excited about the world of possibilities that will open up with coding languages like Python and Swift. And we are creating a new course just for Tello EDU. "
Tello EDU will be sold with four Mission Pads, a colorful accessory that allows for a richer programming experience. Users can teach the Tello EDU to recognize its position based on the pads, and can trigger a specific response.
With a WiFi access point, users can program a swarm of multiple drones, instructing them to perform synchronized missions or execute complex choreography. Mission Pads play a key role here, helping drones to keep understand their location and react to commands accordingly.
Tello EDU is powered by technology from two leading names: DJI and Intel. An Intel® Movidius™ vision processing unit inside helps the vision positioning of Tello EDU, enabling it to hover in place for stability and safety. The flight controller and vision positioning system are derived from the market-leading technology found in DJI's larger drones.
"We are excited to continue our partnership with Ryze and to see the evolution of the Tello series," said Mario Rebello, Vice President & Country Manager, North America at DJI. "We believe there is a huge opportunity to get more kids interested in science, engineering, technology and math. Drones and robotics let kids mix programming and play."
"We have seen Tello emerge as a powerful option for bringing STEM education into and outside classrooms around the world," said Brian Gonzalez, General Manager, Global Education Sector, Intel Corporation. "The combination of new coding languages and advanced software features in Tello EDU is only going to enhance the possibilities for drones and computational thinking in education."