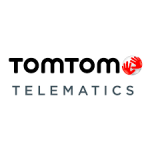 Europe: Michelin and Bridgestone are eager to acquire the TomTom Telematics business unit, owned by the Dutch company TomTom.
According to the Dutch financial daily Het Financieele Dagblad, Michelin seems to be quite interested to add this business to the Michelin Solutions portfolio. The other interested parties would be Pamplona Capital Management, which already holds a 26.5% stake in the Telematic Telematics and Data Analysis Provider of London Octo Telematics, and a second investment company whose name is unknown.
As a provider of telematics solutions, TomTom Telematics works with over 861,000 connected cars worldwide. The company manages drivers in over 60 countries.
No official comment has been made regarding the transaction, however, it has been suggested that the company could change ownership for a price between 1 and 1.5 billion euros.