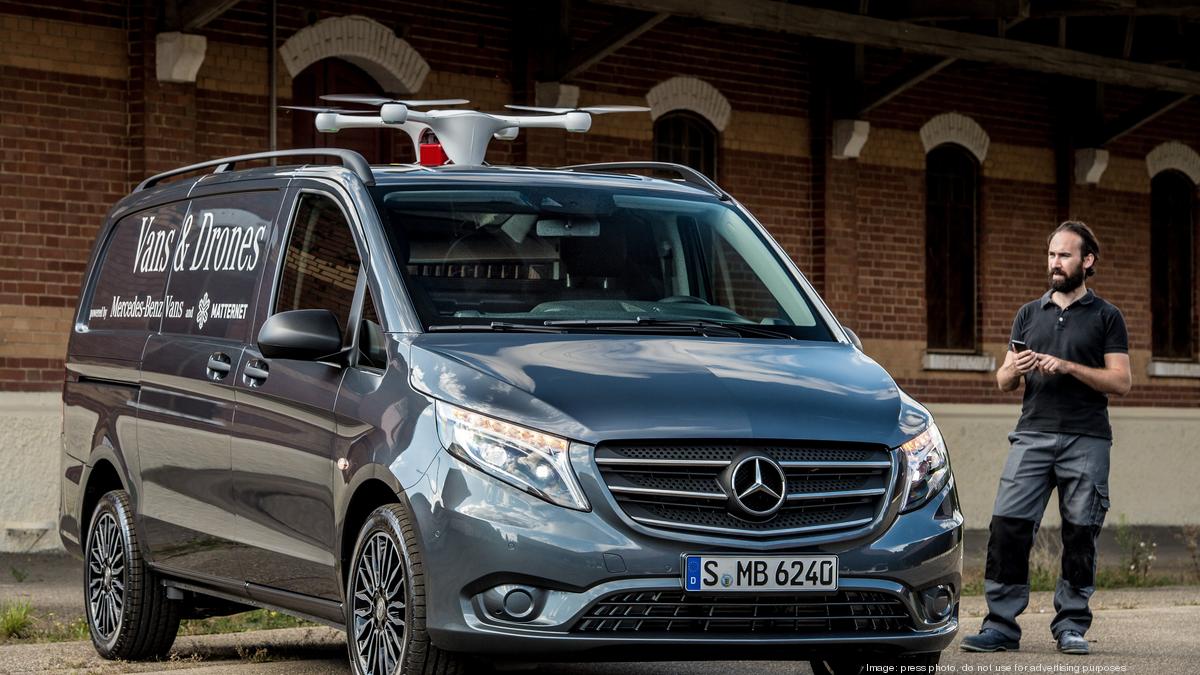 Switzeland: German automaker Mercedes-Benz has entered into a partnership with Matternet, a US drone systems developer, and Siroop, a Swiss online retail firm, for a drone delivery pilot program in Zurich, Switzerland.
The program, which was initiated on September 25th, uses drones with modified delivery vans. In the three-week pilot program, Siroop customers will be able to order certain items for drone delivery (items weighing less than 4.4 pounds)
Drone flights will take place seven hours a day, five days a week, but only when weather conditions are suitable.
The drones will deliver the products to Mercedes Benz vans that will halt at four "rendezvous points" in Zurich. The drones will drop the products in the vans and vans will deliver them to the doors of the customers. As per a press release by Mercedes-Benz, the entire process will be timed.
Mercedes believes that using vans, in place of drones, in the last stage of delivery, would offer many advantages – the customer experience would remain the same, and landing of  Matternet M2 drones on the roofs of vans would keep the pedestrians safe, minimizing the risk in case of any mishap.
Combining drones and vans isn't a new idea. Earlier, workforce has tested drone deliver along with UPS and Amazon is also interested in using drones for last leg of their deliveries.
If the Swiss program succeeds, Mercedes will focus on greater integration of drones into delivery system.