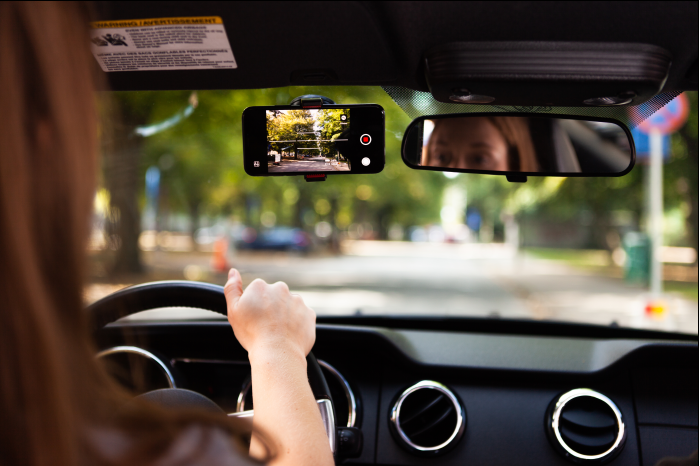 Sweden: Mapillary, the street-level imagery platform that uses computer vision to improve maps for the likes of HERE, the World Bank, and automotive companies, launched an open-source Software Development Kit (SDK) to allow developers integrate the company's image capture functionality into their own apps. The release makes it easier than ever for developers everywhere to incorporate a street-level capture component in their own apps with custom features, spearheading efforts to update maps and make them more detailed.
Jan Erik Solem, CEO and co-founder at Mapillary, said: "Everyone needs updated maps, and being able to collect street-level imagery at scale is a huge part of that. This goes for obvious cases like mapping platforms, cities, and the automotive industry, but location-based services also include things like ride-sharing platforms and delivery companies. This SDK means more people will be able to capture imagery in a way that suits their needs."

The images captured with the SDK will be uploaded to the Mapillary platform, where more than 390 million images have been contributed by people and organizations across 190 countries. With the help of computer vision, a form of artificial intelligence, Mapillary is able to detect and analyze objects such as traffic signs, fire hydrants, and bicycle lanes in the images at scale. The data is used to improve maps for cities, map providers, automotive companies, and platforms such as the renowned crowdsourced map OpenStreetMap.
Solem stated that Mapillary developed the SDK because of the wide variety of organizations that capture images through Mapillary in order to have the imagery analyzed with computer vision:
"We have organizations ranging from the Red Cross to cyclist advocacy groups like Bike Ottawa out there capturing images with Mapillary to help them improve their maps. With this SDK, an organization working in parts of the world where there's little cellular coverage will be able to develop a very light capture app for instance. A surveying company, on the other hand, will be able to integrate the SDK into their enterprise apps that are normally used for other things."
Mapillary already boasts clients like Audi's self-driving subsidiary AID, mapping platform Mapbox, and city councils including the likes of Stockholm and Amsterdam. The company has raised $24.5 million from some of the world's most prominent investors, including Atomico, BMW i Ventures, and Silicon Valley-based Sequoia Capital.