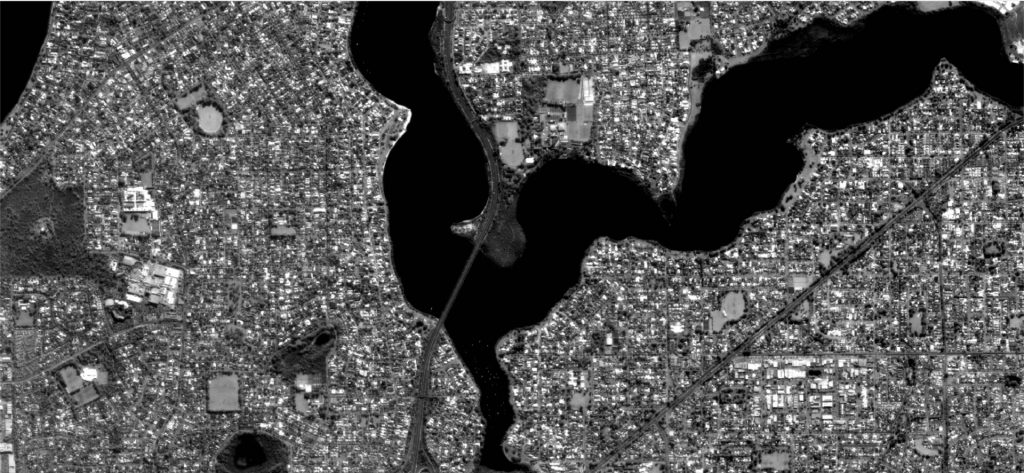 Russia: Image of high resolution from the Russian satellite "Aist-2D" was received by the Laboratory complex for satellite monitoring "LoReTT" (LoReTT – Local Real Time Tool). The spacecraft "Aist-2D" transmitted data of the territory of Perth city (Australia) on June 15, 2018. It was the first time when such detailed image (spatial resolution of 2 m) of the Earth from space acquired on antenna that does not have rotational device traditional for such technologies, and instead of this feed is moved above the fixed antenna dish. This approach made it possible to simplify the design of the antenna, making it more mobile, universal and substantially cheaper than analogs. Note that previously, low-resolution data was successfully received from Terra and Aqua satellites.
"LoReTT" Complex is the development of the Russian engineering company "LoReTT" and allows automatic receiving images from satellites within a radius of up to 200 km from the installation site and recording data files on a computer disk. The list of satellites includes optical Terra, Aqua, Suomi NPP, JPSS (Direct Broadcast mode), FengYun, EROS B, Aist-2D, Canopus-V; radar RADARSAT-2, COSMO-SkyMed, TerraSAR-X and many others.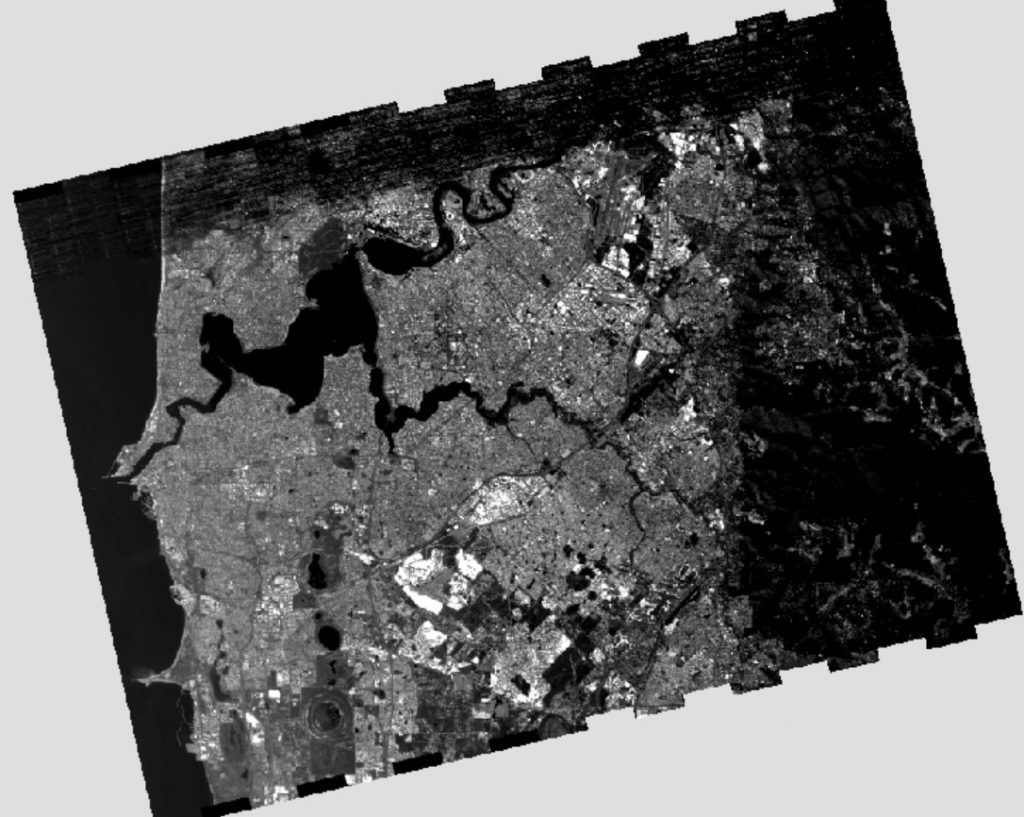 "We started a new spiral, again with education. This is symbolic because my involvement in the future of ScanEx began with the project to create a school weather station in 1990", said Olga Gershenzon, co-founder, Chairman of the Board of Directors of the engineering company "LoReTT" and co-founder of SCANEX Holding commented. – "Then I did not hesitate a second, suggested Volodya Gershenzon to supplement the meteorological complex with a satellite receiving station … And in 2017 we again came to education, but if at that date we offered schoolchildren to work with data with the spatial resolution of 4 km per pixel, but now – up to 50 cm (!) per pixel. Many people object to us, they do not understand us, they ask us: "Where is the business? Why do children need such data, and even at their own reception station? And, in general, everything can be found in the Internet".
"But we started in the "garage ", for two years we moved forward with small steps, retreating, altering, making mistakes and doubting … sometimes",  Olga Gershenzon continues. "And our first success, which would have been impossible without support of the developers of the Aist-2D satellite JSC "RCC "Progress" and Samara University – on June 15, 2018 we received data from this satellite on our antenna complex, which weighs 20 kg, has a mirror with a diameter of 2 m and can be installed in any convenient place for a user. This is not just a stage in the development of our new company – it is the beginning of the implementation of an absolutely unique educational program, which so far only Russia can offer to the world.
"At the beginning of June this year, the "LoReTT" complex was the first time demonstrated to the wide public at the Startup Bazaar exhibition, which was held as part of the Startup Village 2018 international conference on the territory of the Skolkovo Innovation Center.
"We were finally convinced that the proposed technology is workable, and even we see ways to improve and refine it. In addition, several days ago we received from the European Patent Office positive report on the international search for an international application for invention (PCT) submitted by us – all the points of the invention formula were declared patentable. This confirms that there are no analogues of this technology in the world, which further inspires us with the strength and confidence to go further along the path of improving the "LoReTT" Complex and its implementation in education and other areas of human activity", said Dr. Vladimir Gershenzon, co-founder and CEO of engineering company "LoReTT" notes.