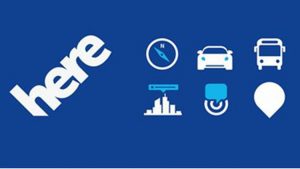 US: HERE and SAP have collaborated for a long time now. And now with SAP software location and tracking technology of HERE can be used.
Built on the HERE Open Location Platform, HERE tracking service combines several capabilities and technologies to deliver an easy-to-integrate, customizable tracking solution.
Using this tool, the SAP Global Track and Trace solution can take advantage of real-time, low-energy, high-accuracy technology to track goods across the supply chain, indoors and outdoors.
Embedded, intelligent location services help increase productivity and efficiency: with the HERE Open Location Platform it's now possible to optimize fleet routing based on real-time and predictive traffic, real-time tracking and post-trip analysis.
This is why  HERE is planning to integrate several of our location services into SAP Transportation Management, a software that enables enterprises to manage their global and local shipping activities across all transportation modes and industries.