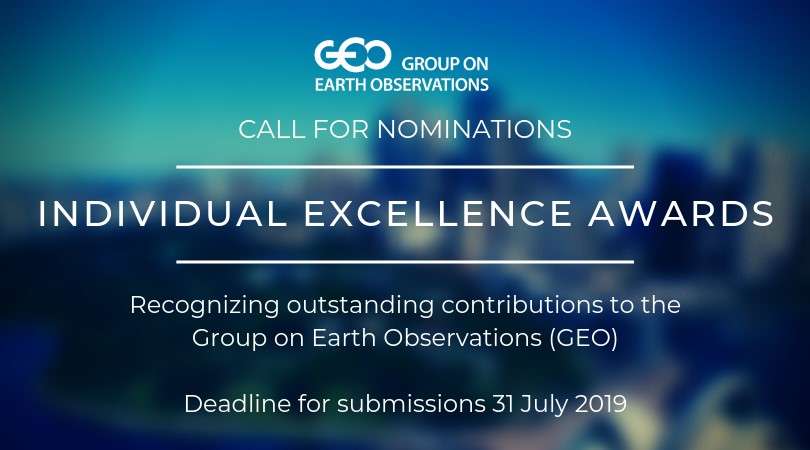 Switzerland: The Group on Earth Observations (GEO) Programme Board has announced the launch of the GEO Individual Excellence Awards.

This award will be presented to individuals who have demonstrated exceptional personal commitment to the GEO Mission and whose work has had tangible impact.  

Nominations will be made using a nomination form attached to this email and available here.
Nomination forms must be submitted electronically to [email protected] 
The deadline for nominations is 31 July 2019.  
The winners will be recognized during GEO Week 2019 in Canberra, Australia. 
Visit the website for all of the details here.