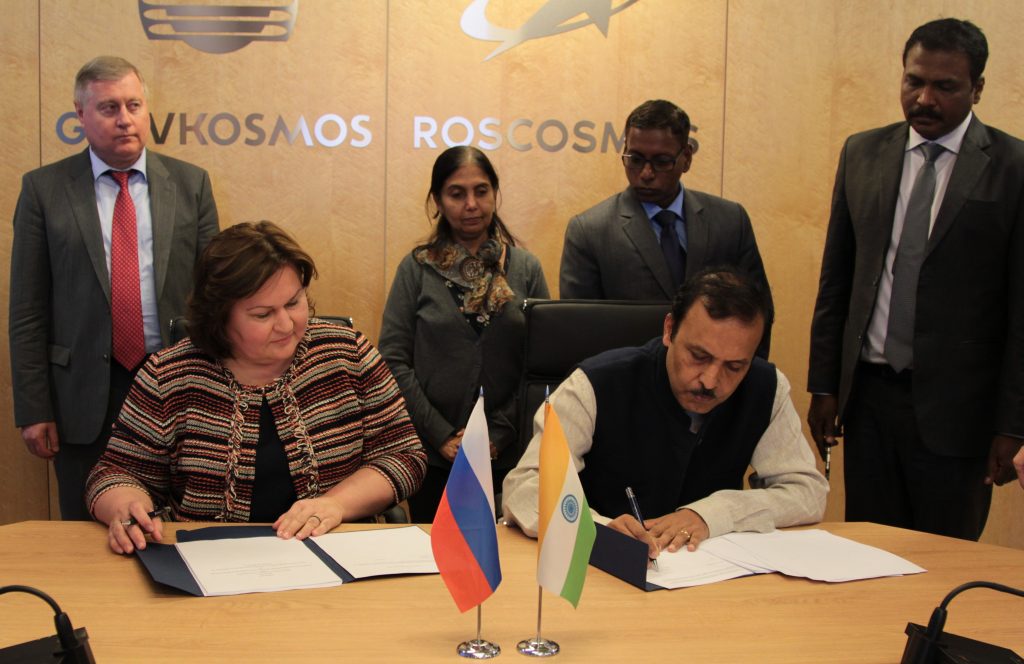 Russia: First Deputy Director General of Glavkosmos (part ofRoscosmos State Corporation) Natalia Lokteva and Director of Human Space Flight Centre (HSFC) of Indian Space Research Organization(ISRO) Dr. S.Unnikrishnan Nair signed a contract for selection support, medical examination and space training of Indian astronauts.
Glavkosmos will render to HSFC services on consulting support of the selection of candidates for the Indian astronauts, providing a medical examination of the candidates for access to space flight related training programs and providing space flight related training for the Indian astronauts selected on the basis of the medical examination.
The work will be provided with the support of the Federal State Budget Organization «U.A. Gagarin Research & Test Cosmonaut Training Center» and the Institute of Biomedical Problems of the Russian Academy of Sciences.
Human Space Flight Centre is a part of the Indian Space Research Organization established to develop life support systems, crew training and planning for future missions under the Gaganyaan project.