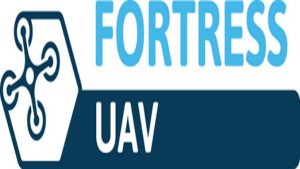 US: Fortress UAV has announced a series of new drone service offerings for enterprise and public safety markets. These services complement the successful national drone repair and maintenance business model that Fortress UAV launched in 2017. The new enterprise and public safety offerings are meant to serve the emerging needs of organizations that are using drones or drone fleets in everyday situations.
Enterprise Drone Fleet Services
Fortress UAV has launched a package of solutions for the enterprise and commercial drone market that serves the needs of the expanding drone fleet. With these services, Fortress UAV can perform as an outsourced aviation department for enterprises to manage the increasingly sophisticated logistics, field services, and maintenance of drone fleets. Referred to as "hangar services," Fortress UAV can provide drone fleet warehousing, logistical dispatch and return, asset tracking, fleet maintenance and data security. For enterprises such as insurance providers, oil and gas operators, or construction companies, the drone fleet logistics, capital investments, and on-going expenses will become a critical concern as drone fleets and needs increase in size.
Michael Blades, of Frost and Sullivan Research, has identified drone maintenance and related services as one of five significant growth opportunities in the commercial drone ecosystem in his latest drone report, Global Commercial UAS Market, Forecast to 2022. Additionally, in his report, Mr. Blades states, "While a vast number of commercial drones will cost under $2,000, there will be tens of thousands of units that cost as much as a personal vehicle and will require routine maintenance and repairs."
Public Safety Drone Fleet Services
The same issues that commercial enterprise drone operators will soon face is already a going concern for public safety agencies, such as police and fire emergency responders. Today, public safety drone operators are trailblazing innovators in discovering new drone applications – all while saving lives and preventing further property damage or tragedy.
Fortress UAV newly announced offerings include specialized drone maintenance and redundancy programs for public safety agencies. Fortress UAV offers monthly and annual drone fleet maintenance programs designed for federal, state, or local government. These programs offer propeller to camera maintenance and upgrade services with guaranteed SLAs (service-level agreements). Fortress UAV offers repair services for DJI, Yuneec and CyPhy Works brand drones today and are continually adding manufacturers.
According to Garret Bryl, A UAS Pilot with Public Safety UAS Response Team (PSURT) of North Texas, "Emergencies can occur at any time without notice and downtime on UAS equipment is not an option. Fortress UAV's services provide public safety agencies the ability to sustain and maintain their operations with the highest level of confidence in their equipment, and always ready on a moment's notice."