US: Federal Aviation Administration (FAA) has approved Japanese drone company HAPSMobile to fly its solar-powered unmanned aircraft HAWK30 over Hawaiian Island.
HAWK30 drone will provide a stratospheric telecommunications platform system across the stratosphere of the Hawaiian island of Lanai.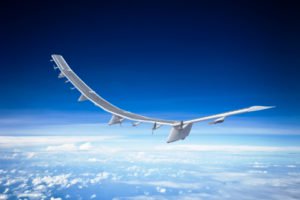 HAPSMobile CEO Junichi Miyakawa said, "We are extremely pleased to receive this COA2 from the FAA. In taking up this major challenge to provide telecommunications connectivity from the stratosphere, this approval represents a major step forward. We will continue to work toward our goal of bridging the world's digital divide and revolutionizing mobile networks by leveraging HAPS."
HAPSMobile partners with the University of Alaska Fairbanks, which manages the PPUTRC, and the University of Hawaii to conduct stratospheric test flights using HAWK30. The University of Alaska Fairbanks applied to the FAA for the COA2 on behalf of the partnership.
The trio also plans to hold information sessions for community residents in due course to discuss safety considerations and to promote understanding of the vision to utilize HAPS in the future.
AeroVironment, Inc. serves as HAPSMobile's aircraft development partner for HAWK30, a solar-powered unmanned aircraft designed for stratospheric telecommunications platform systems. Last year, the company formed a $65 million joint venture with HAPSMobile.