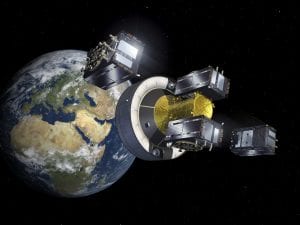 Europe: The European Commission has approved a new regulation making satellite and Wi-Fi location mandatory in all new smartphones. The aim is to make it easier for emergency services to locate callers.
Most emergency services already use the local cell site to find mobile callers to the 112 emergency number. However, this can cover a wide radius of several kilometers, making it difficult to pinpoint exactly a caller's location. With the use of satellite and Wi-Fi systems, callers can be located more precisely, within a range of 6-28 meters.
The Commission noted that most new phones already had a Global Navigation Satellite Systems chip and Wi-Fi, so the new standard poses a little burden for manufacturers. Eight EU countries are already using such a system at their emergency services.
The rules will become mandatory 36 months after the publication of the new regulation. The GNSS chip must provide access to at least the EU's satellite system Galileo, as well as Wi-Fi location. Phones using Galileo have been available since 2016 and are produced by most major manufacturers already.