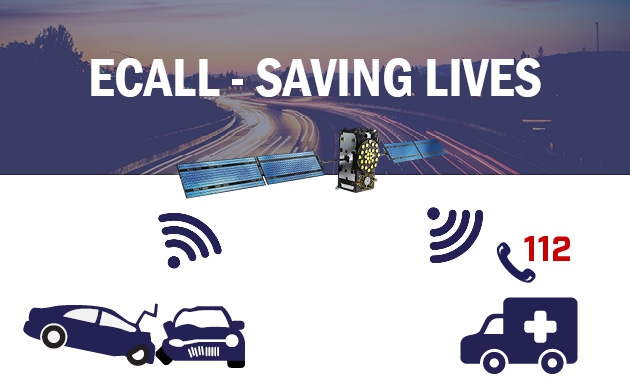 Germany: New car and light van models sold in the EU have to be fitted with eCall devices that automatically alert rescue services in the event of an accident, sending their position. The aim of the system is to reduce the emergency response time for road accidents and to save lives.
eCall is activated automatically as soon as in-vehicle sensors detect a serious crash. Once activated, the system dials the European emergency number 112 and establishes a telephone link to the appropriate emergency call center.
Leveraging EGNSS (Galileo and EGNOS), the system sends the time of the incident, the accurate position of the crashed vehicle and the direction of travel to the emergency services, enabling the emergency responders to get to the accident site faster. An eCall can also be triggered manually by pushing a button in the car, for example by a witness to a serious accident.
Ahead of the eCall launch, the European GNSS Agency (GSA) and the Joint Research Centre, the European Commission's in-house science service, published a set of guidelines to help the eCall industry value chain to pre-test the accuracy of their new devices and understand how to reap the benefits of Galileo.
Commenting on the eCall launch, GSA Executive Director Carlo des Dorides said that knowing the precise location of a road accident would speed up the emergency response. "Thanks also to EGNOS and Galileo, eCall will enable emergency response teams to locate an accident faster and with much greater accuracy, thereby saving more lives, an important day for Europe and Galileo!" he said.
In fact, it is estimated that eCall can speed up emergency response times by 40% in urban areas and 50% in the countryside and can reduce the number of fatalities by at least 4% and the number of severe injuries by 6%.