Wouldn't it be great if we can get not only the routine weather updates but other miscellaneous details like the ozone layer, current speed, wind flow, pollution and even the complex Cape Index by just a single click on a web portal? Windy interactive map does precisely this and much more.
Windy provides accurate information about wind flow, cloud density, temperature, rainfall, snowfall and waves. And there are also options to see sea temperature, currents, the ozone layer, dust, humidity, dew points and the concentration of carbon monoxide in the air.
Highly precise, real-time weather information is indispensable for paragliders, agriculture industry, logistics companies, lorry drivers, fishing vessels and virtually anyone whose vocation or leisure activity is impacted by the velocity of wind flow, rising tides in the oceans or any sudden fluctuation in weather. It is also crucial in disaster response during cyclones, hurricanes or other natural disasters.
Windy Interactive Map: Precise forecasting and animated display
The interactive map of Windy offers an exhaustive forecast for a week at a time. The projection of wind flow in the map appears like small tadpoles moving in a cluster. Windy takes a look at the closest points in the grid and makes some average out of it. This process is called interpolation. If we click on a map on Windy and move the cursor around the map, the numbers that we see are interpolated numbers for any place in the world. Windy use models GSF with 22km resolution grid, ECMWF with 9km resolution grid and a lot of local models with resolution even 3km. We just have to type the name of any location in the world and we get a comprehensive and reliable weather update. It also shows the location of all the airports and paragliding spots in the world. In the map, around south-east Asia, the particles can be seen making a whirlpool.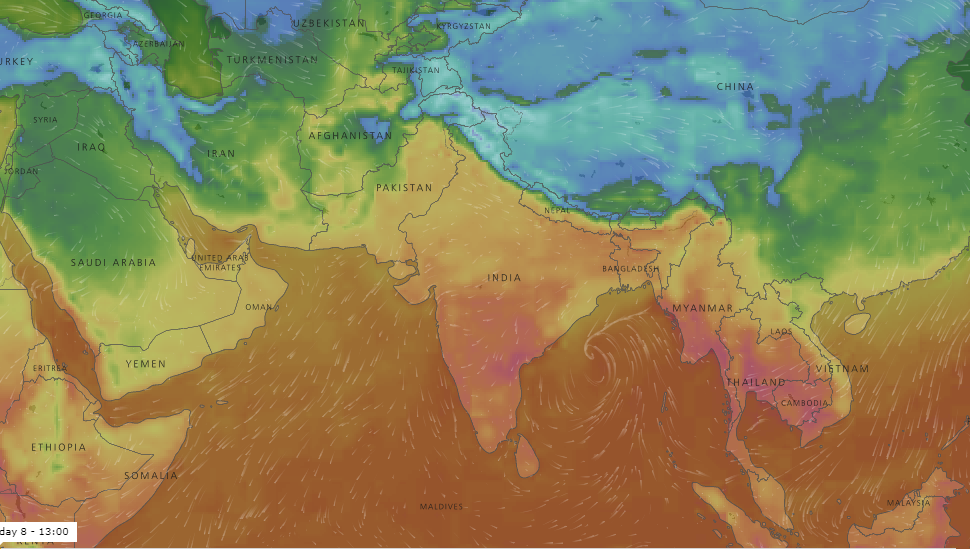 WindyTv – or simply Windy –provides the information in a very presentable and accessible manner, attempts to bridge the gap between the profusion of raw data and user-friendly processed outcome, and popularize the concept of real-time forecasting.
Ivo Lukacovi, a Czech millionaire and software developer, is the brain behind Windy. He wrote the codes for the website himself and is a helicopter and jet pilot who aspires to make Windy the world's best weather forecasting website.
Windy also has Android and iOS smartphone applications to make the website more convenient and increase its reach. It uses the ECMWF (European Centre for Medium Weather Forecasting), which is the best and most accurate forecasting model.
Relief and Resettlement Department of Myanmar Government used Windy to track cyclone Mora. And many other meteorological organizations and governments are increasingly using Windy.
Data used by Windy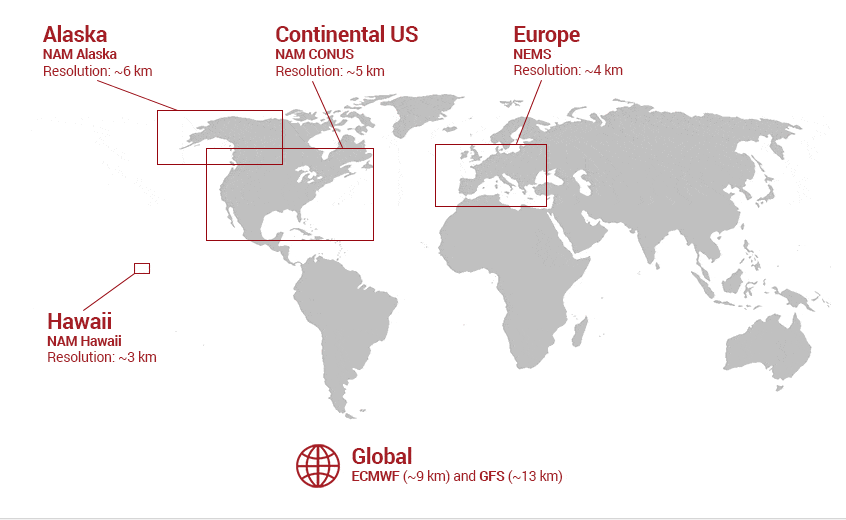 Most of the weather sites use only GFS model because it's free, while ECMWF is paid. Windy.com, however, uses both and users have the liberty to toggle and select which one they want to use.
Windy.com paid for ECMWF because it is considered much more advanced and precise than a GFS.
Data that is gathered from thousands of weather stations around the world and then processed using a supercomputer give us the final output that is called a forecast model.
Other than ECMF and GFS, Windy uses other data models as well and gives its users the choice to select anyone.  These are the 4 local models used by Windy:
NEMS, which is developed by Meteoblue.com has resolution ~4 km, and is  available only for Europe; NAM CONUS whose resolution is ~5 km and is available only for continental US; NAM Alaska whose resolution is ~6 km and is limited only to Alaska; and NAM Hawaii, which is Hawaii specific and whose resolution is ~3 km.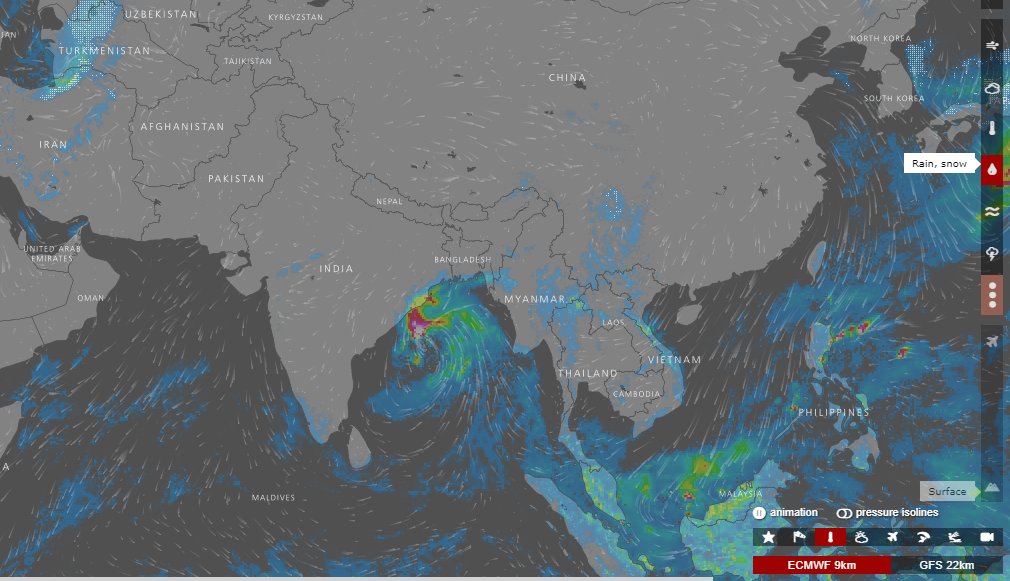 The two global models very clearly exceed the local models in terms of resolution and range.
ECMWF (European Centre for Medium-Range Weather Forecasts) known in the USA as the "European model" has a resolution of 0.1° in lat/lon (~9km). Its forecast output is produced every three hours for first 144 hours, six hourly through day 10.
GFS (Global Forecast System), which is operated by the United States' National Weather Service (NWS), has a resolution of ~13 km. Its forecast output is produced every hour for the first 120 hours, three hourly through day 10.
Different forecasting models have different times for updating data. For instance, ECMWF updates its data in 12 hours interval, while GFS and NAM Alaska update in 6 hours and NESIDIS in 5 days.
Note: Geospatial World and its team members have not created these maps. These maps are owned by Windy.com. We hold no legal responsibilities for any national boundaries misrepresented here.