Global Navigation Satellite Systems, or simply GNSS, has a large number of applications and indispensable utility in multiple diverse fields, ranging from navigation to surveying to data observation to reconnaissance. GNSS has both civilian as well as military functions. In the interconnected, globalized and digitalized world, it is among the crucial enablers and drivers of technology, and a locomotive of future advancements.
The global GNSS constellation currently includes GPS (USA), GLONASS (Russia), Galileo (Europe) and BeiDou (China)
As GeoInt 2018, the grand summit on geospatial intelligence (which relies heavily on GNSS) opens in Tampa, Florida; let's have a look at the top 5 GNSS trends this year.
BeiDou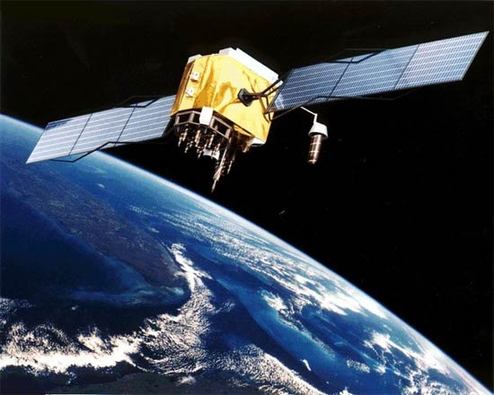 The year 2018 is the 'Year of the Dog' as per the traditional Chinese calendar. But from a technological perspective, the year would be the year of BeiDou, as the China-developed GNSS becomes globally operational this year.
In 2017, China successfully launched 9 BeiDou Medium Earth Orbit( MEO) satellites. And this year, the target has been raised to 13 MEO and GEO(Geosynchronous Equatorial Orbit) satellites.
BeiDou currently has a total of 22 operational satellites in orbit and the full constellation is projected to reach 35 satellites.
China has been investing a lot in the recent years to develop state-of-the-art satellite systems that can compete with the existing big 3 global GNSS systems. With the global entry of BeiDou, China is all set to gain membership of the tiny club of nations that have their own GNSS. This will certainly provide a boost to China's ambitious mission to rival and eventually outpace the US and Europe in the realm of science, technology, and research and burnish its reputation as a formidable contender for being a leading light in space technology.
The forecasted market for GNSS devices globally is approximately eight billion devices by 2020, and clearly, China is eagerly looking ahead for a lion's share of the pie.
The global reach of BeiDou and its expanding footprint in the Chinese domestic market would lead to an exponential increase in its market share.
In the next few years, it would be interesting to watch how the stiff competition between the new entrant BeiDou and the other 3 old players plays out.
EGNOS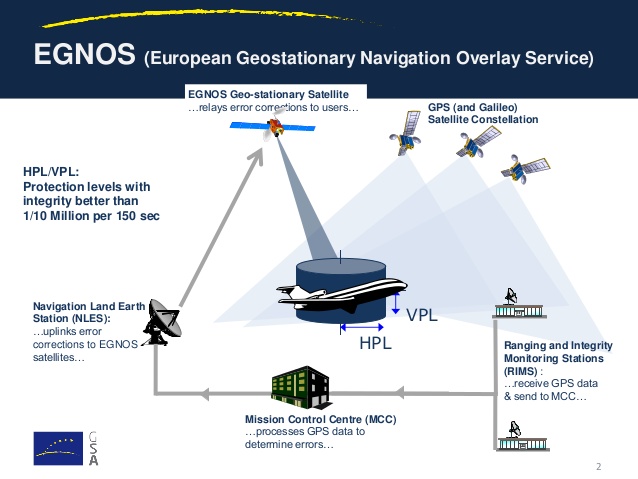 There are more than 400 LPV (Localizer Performance with Vertical guidance) runway approaches currently being used at airports throughout Europe, providing precise guidance to aircraft down to 200 feet above the runway.
By the end of 2018, there will be a marked increase in the number, further supported and enabled by EGNOS (European Geostationary Navigation Overlay Service), a ground- and satellite-based system that improves the accuracy of GNSS.
The rapid growth of EGNOS-powered LPV in Europe demonstrates the alacrity with which GNSS – and in particular EGNOS – has been embraced by commercial aviation sector in Europe.
EGNOS offers a host of advantages, including cost-effectiveness compared to conventional traditional ILS (Instrument Landing System) solutions.
Furthermore, as a positioning solution, EGNOS will support the safe operation of craft within restricted airspaces or beyond line-of-sight.
GNSS provides the most accurate positioning and timing information for aircraft and ground systems. Its fast adoption globally would play a key role in revolutionizing the aeronautics sector. Of course, these breakthrough changes won't take place within a year, but this is a signifier of the transformation that GNSS has kick-started.
Also Read: What are the various GNSS systems?
Big Data GNSS
With the proliferation of GNSS, the amount of data that is generated too would increase and managing it would be no easy task. GNSS location data can be used in a myriad of ways to benefit the citizenry, including tracking someone, crowdsourced applications or vehicular traffic management via navigation apps. The profusion of data is literally leading to new ways in which data can be utilized.
Some of the most prominent uses are likely to be location-based services and transportation, but the timing/synchronization market also has a huge untapped potential. The value of data would increase manifold as crowdsourcing becomes more and more commonplace and action-plans for smart cities begin to be implemented.
Cybersecurity and hacking
As GNSS becomes more widely used, the risk of hacking, jamming, spoofing would also increase and require strong cybersecurity measures.
The GNSS community has been reiterating the threat to GNSS signals from jamming and spoofing and calls for a type of augmentation system. However, many GNSS receivers work on embedded operating systems such as VxWorks or Linux, and many support standard protocols such as TCP/IP and USB.
This means that apart from jamming and spoofing through the RF channels, these systems are vulnerable to cyber attacks like manipulation of the application layer as well.
The risks of spoofing are grave and can only be countered through an intelligent cybersecurity strategy.
Regional GNSS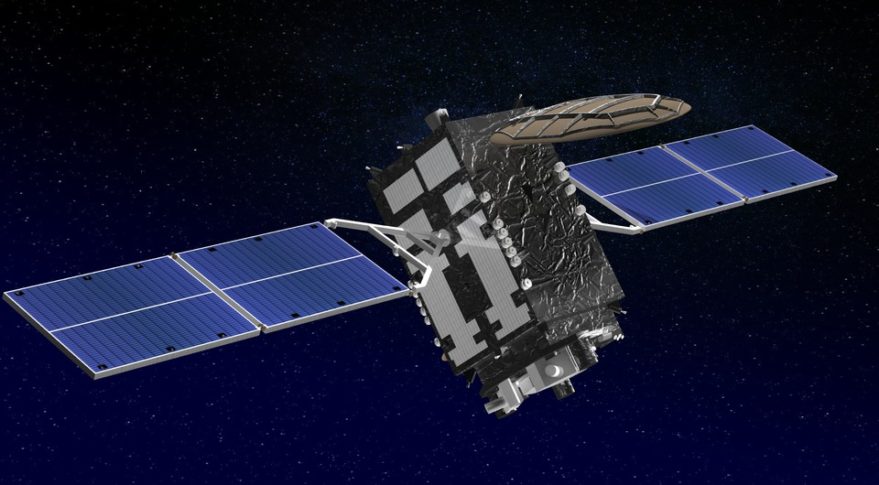 Apart from the four global GNSS systems, there are two regional systems as well: IRNSS( Indian Regional Navigation Satellite System) and QZSS( Quasi-Zenith Satellite System) of Japan.
IRNSS is also known as NaVIC ( Navigation with Indian constellation) and has 8 satellites. The latest one IRNSS-1 l was successfully launched this year. In 2018, IRNSS won't be fully operational but it is hoped that a progressive would take place in the development of India's indigenous GNSS system.
QZSS, which consists of 7 satellites, is expected to be fully operational by the end of 2018, where it will provide highly precise positioning services in the Asia-Pacific region. QZSS will be compatible with GPS.