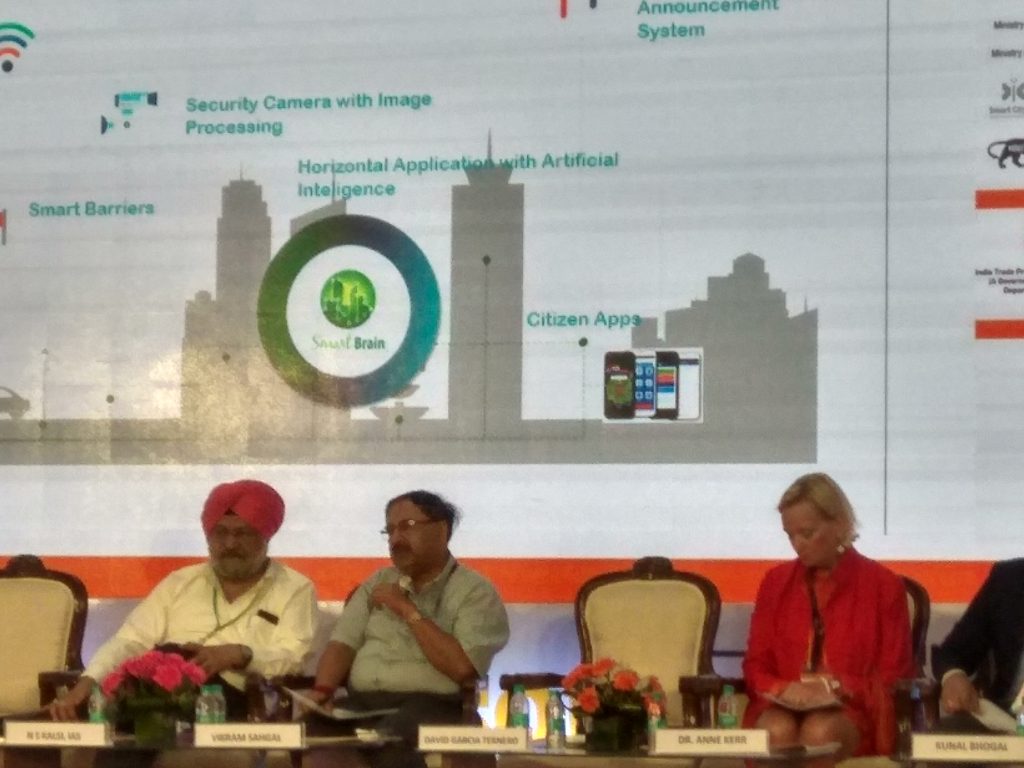 Safety and security is among the main concerns in any city. Citizen wellbeing requires that security measures are adequate and law enforcement is well prepared and trained to effectively combat the breach of law and apprehend the miscreants.
In our technologically interconnected world and in smart communities of the future, the scope of the term security is quite broad and is not limited to only physical security of gated communities. With the increasing risk of cyber-crimes and data theft, smart cities would have to be prepared to tackle them adroitly. The risk of identity theft or stealing data would intensify in smart cities if they do not have a strong security framework.
In order to avert this risk, a systematic approach is required along with getting the priorities in order, changes in cyber laws, and recognizing data safety as a fundamental right.
Steadfast approach to privacy
"Data is supposed to be the oil in the age of the 4 IR and it has enormous potential, but there is a grave risk of it being exploited as well. In the context of smart cities, open source data is a contentious topic. The question is who should have access to data, who should be barred and who would ultimately decide that who is to be given access and who is to be barred and on what grounds", said Anne Kar, Global Head –Urbanization, Mott MacDonald's, Hong Kong, at the 4th Smart Cities India Expo 2018.
With the proliferation of data and user data being vulnerable to breach, as the Facebook data leak has shown, we have no option to strengthen data privacy laws and ensure that they are implemented. Millions of people accessing the internet or social media are at the risk of data theft, identity impersonation, and psychological manipulation, in case of a failure to deal with the menace of data theft.
In smart cities, when most of the things would be interconnected using Cloud technology and IoT, it is a big challenge to curb data theft and safeguard user data privacy.
Ann further adds, "Still many cities don't have a chief technology officer, but in smart cities, we would be needing a chief technology officer as well as a chief privacy officer."
Smart cities are all about individual empowerment, sense of fulfillment, quality of life and raising the living standards. And all of it is incomplete without security and safety. If the resident of a smart city doesn't feel safe, then the very purpose of creating smart cities would be defeated.
Smooth integration and keeping vigil
Sai Arul, IBM, India, said, "Smart city framework consists of infrastructure, people, process, technology, and their smooth interlinking. Optimal utilization of resources to their entire capability for improving the quality of life is the main motive of smart cities, and for the realization of this, the issue of safety is of paramount importance. That's the whole ballgame of smart cities!"
Ingenious monitoring solutions and smart methods can help in increasing security and crime reduction. AI-based solutions can be used for better monitoring and keeping a watchful eye so as to prevent any crime.
Before the transition to smart cities, the teeming population is adding an extra burden on the cities, leading to an increase in crime rate and making law enforcement more difficult.
Kunal Bhogal, Vice President and Principal Consultant, IRIS, India, said, "As population increases, so would the influx of people towards cities. But we are not equipped to deal with problems caused. Safety and security is a prime concern. It should be embedded at the grassroots level. This should percolate in the education system because it is a social requirement".
Technological solutions operate well only when people make it a point of embracing them and slowly adapting their lives. This can be a painfully slow process as it requires that people become more aware of the risks that are associated with the misuse of technology.
Vikram Sahgal, Inspector General, CRPF, believes,"When it comes to safety and security, the mindset of the people matter a lot. People need to be more alert, vigilant, proactive, aware and sanitized regarding privacy."
In the case of Smart Cities as well this is pertinent. And true progress is achieved only when there is a positive change in mindset. The responsibility rests with everyone and nothing beats awareness of rights and the ability to exercise those rights.