The recent airstrikes on Syria by a joint coalition of USA, UK and France will further aggravate the situation and lead to more turbulence in a region beset with instability and chaos since more than 7 years.
The prolonged and devastating crisis in Syria has reached yet another stage of uncertainty and brought the Middle East on a standstill as the risk of a full-fledged war involving multiple players intensifies — bringing the world to a real possibility of a Cold War 2.0.
António Guterres, the secretary-general of UN, remarked that "The cold war is back with a difference and a vengeance" as the relations between US and Russia are at their lowest ebb since the dissolution of the USSR.
The recent airstrikes came after the Syrian regime of Bashar-Al-Assad allegedly breached the red-lines of conflict by carrying out a chemical attack in Douma last week.
US President Donald Trump said that the strikes at military installations of Syria have been successful and tweeted "Mission Successful". And Russia, which has denied the allegations of chemical attack, has warned of consequences.
The risk of conflict escalation and its repercussions are yet to be witnessed and the world is watching it anxiously.
Meanwhile, DigitalGlobe and Planet have released high-resolution satellite imagery of the suspected sites where airstrikes took place. According to the Pentagon, four sites were attacked in the airstrikes: Barzeh SSRC facility in Damascus (which is alleged to be the main chemical weapons R&D lab), Hims Shinshar CW bunker, and 3 Hims Shinshar storage site.
Let's have a look at the satellite images.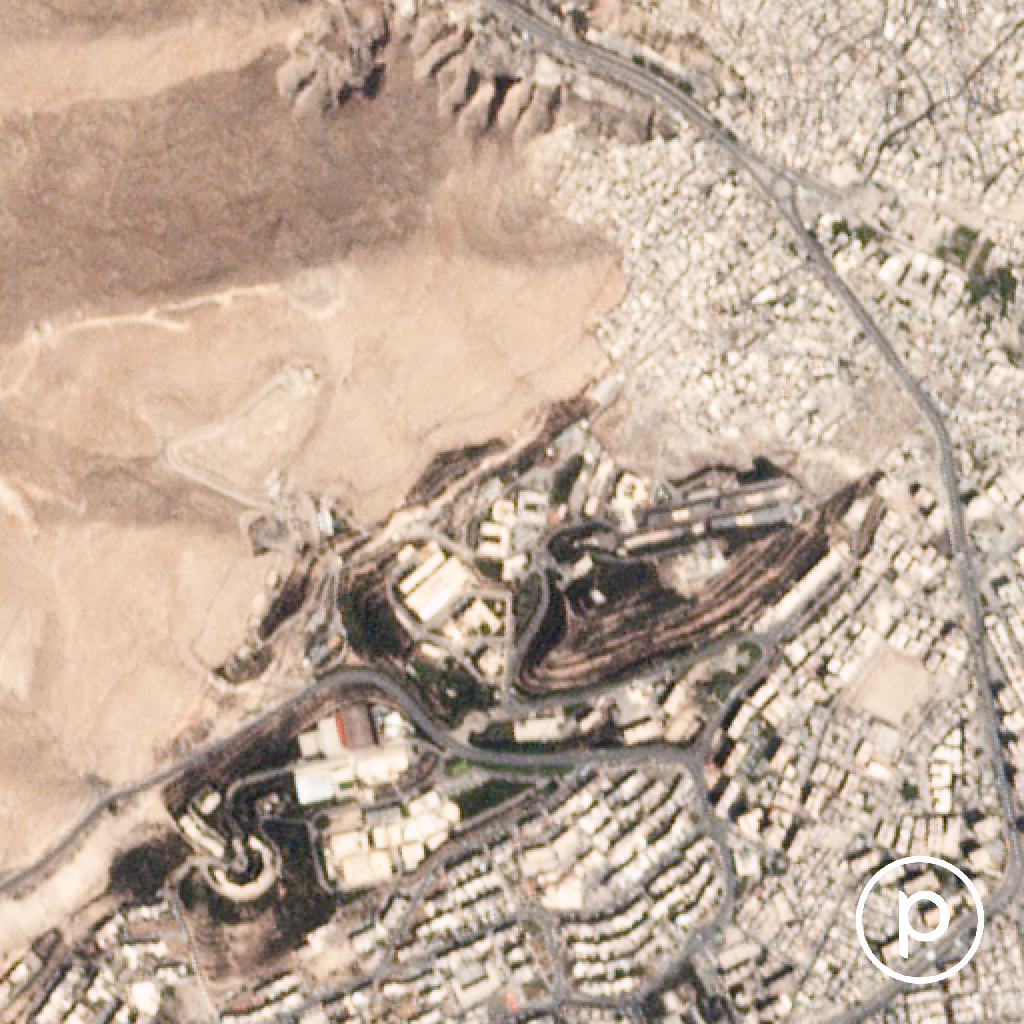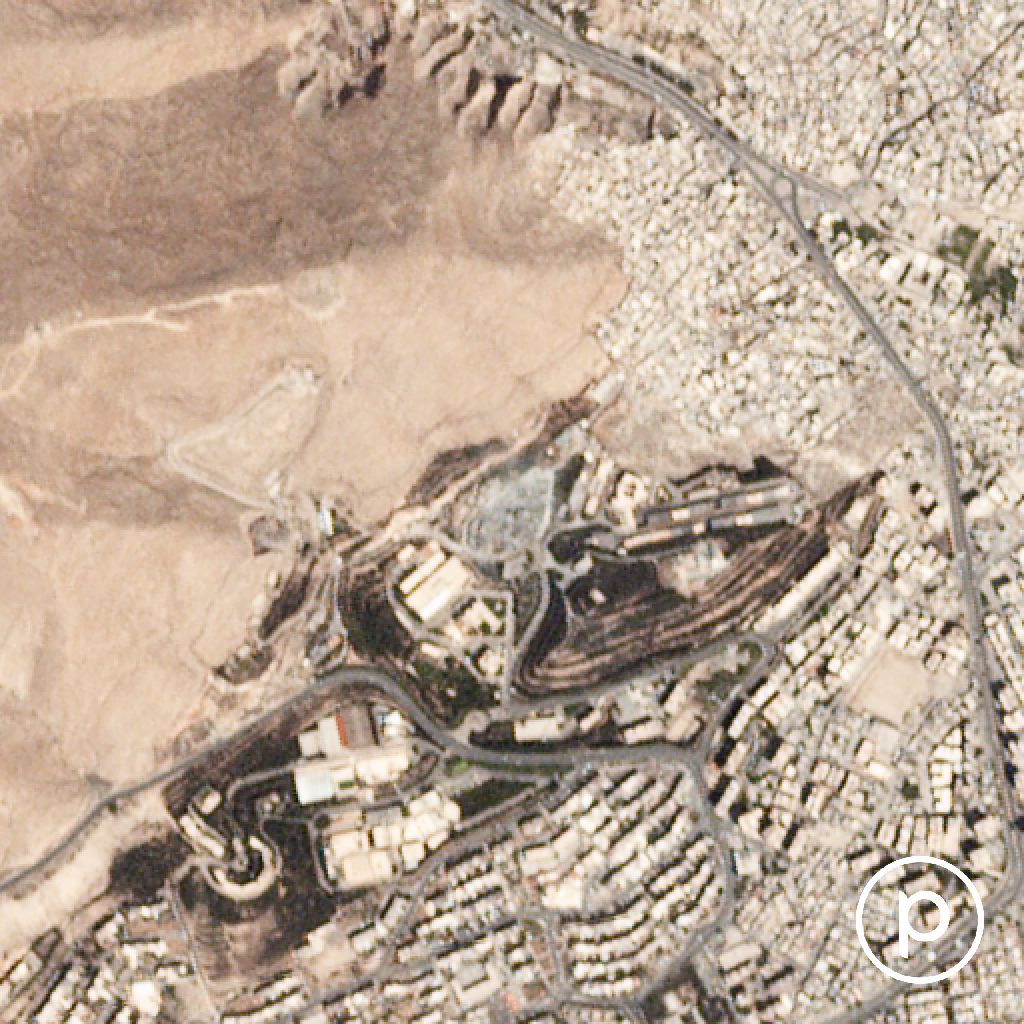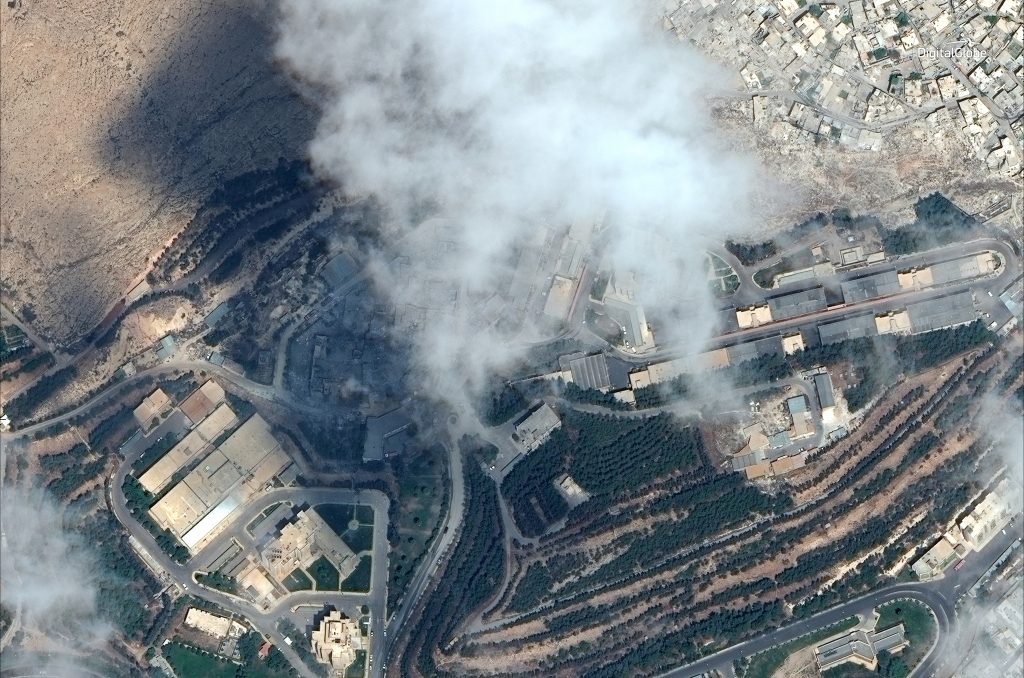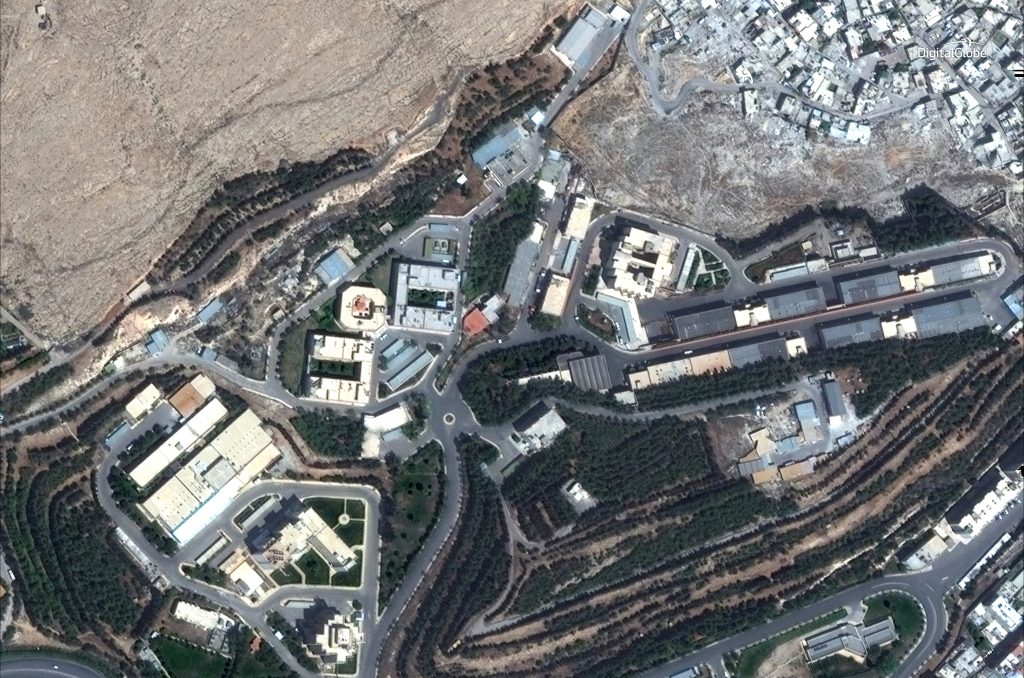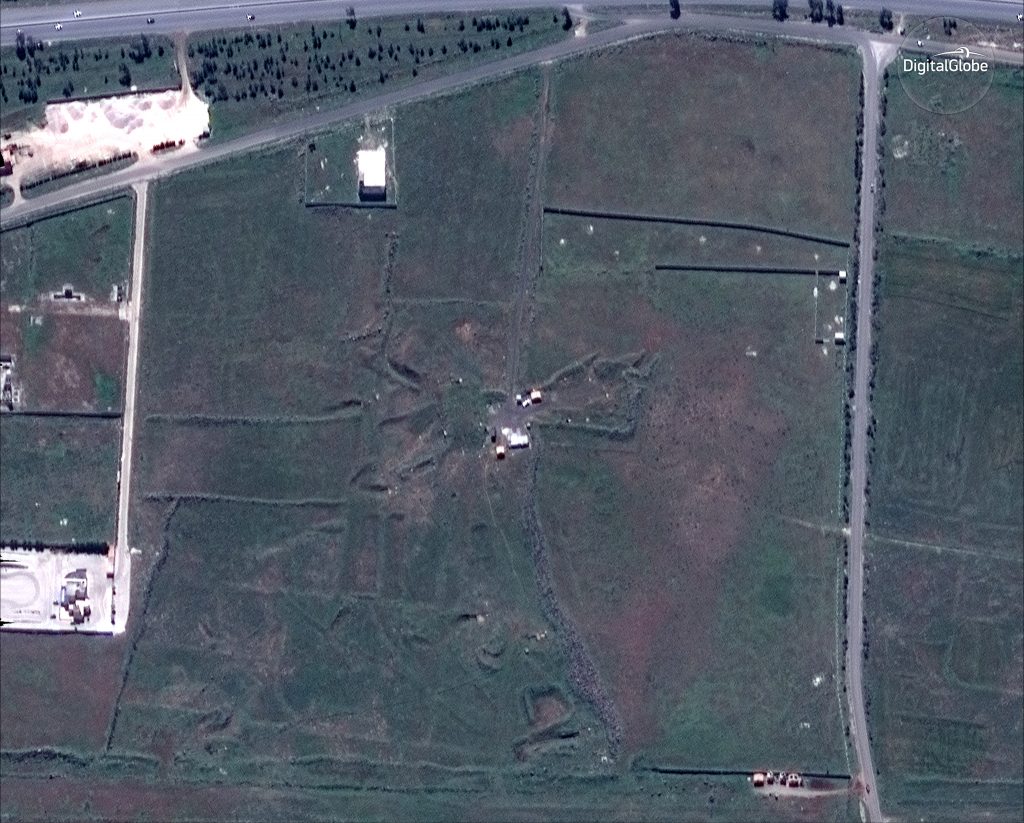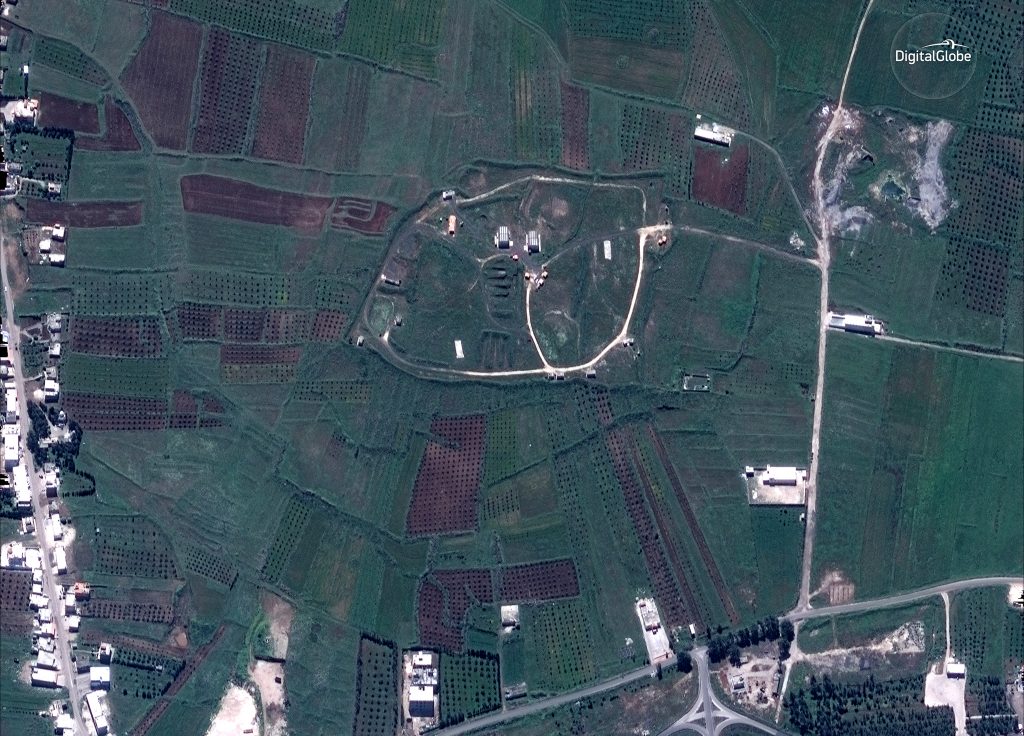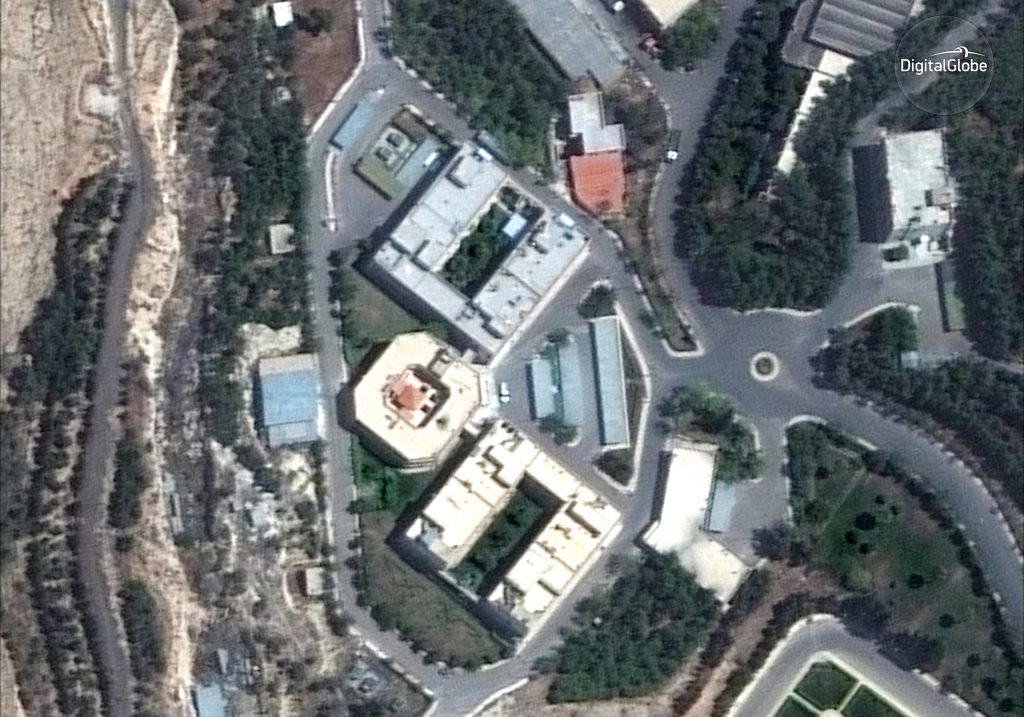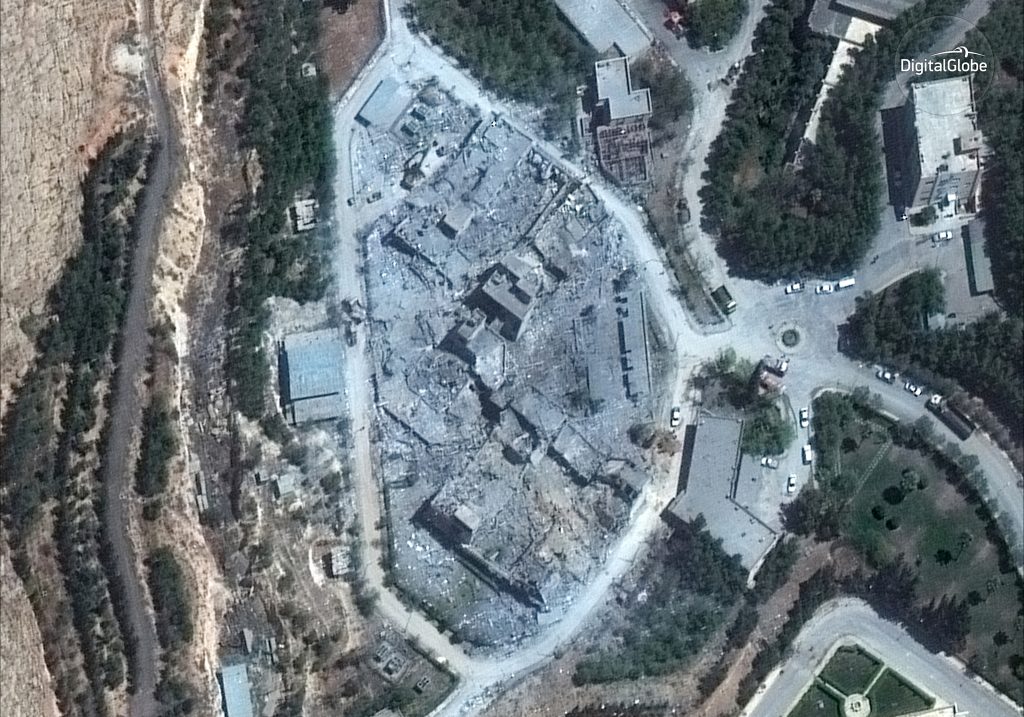 Google-UNHCR interactive project shows destruction wrought in Syria