As humanity responds to COVID-19 pandemic, rising economic and diplomatic tensions, geopolitical issues are at the forefront. Satellite imagery is playing an essential role in contemporary geopolitics — helping decision-makers stay on top of the significant problems, no matter where they are in the world. Satellite imagery draws on a techno‐scientific dialogue that enables them to function as factual records impartially documenting space and place. As a result, they shoulder a significant authority to speak the truth, which is probably enhanced with regard to unknown and mysterious sites like North Korea. In the current geopolitical order, there are seemingly few states like North Korea.
Maxar collected satellite imagery on June 15, 2020, of the Kaesong Industrial Complex in North Korea — approximately 24 hours before one of the buildings in the complex (the North-South Joint Liaison Office) was intentionally destroyed by explosives set by North Korean forces on the afternoon of June 16, 2020. The satellite imagery shows at least ten cargo trucks were positioned near the administration building, approximately 70 meters from the Liaison Office building. Cargo trucks are not usually seen in this location.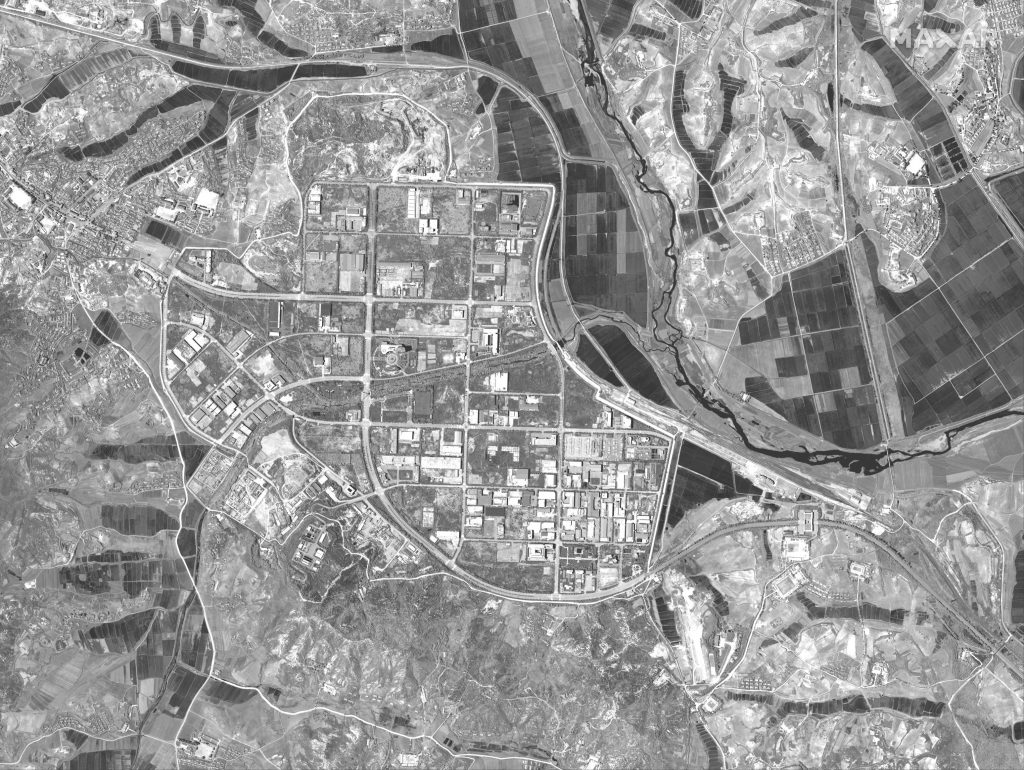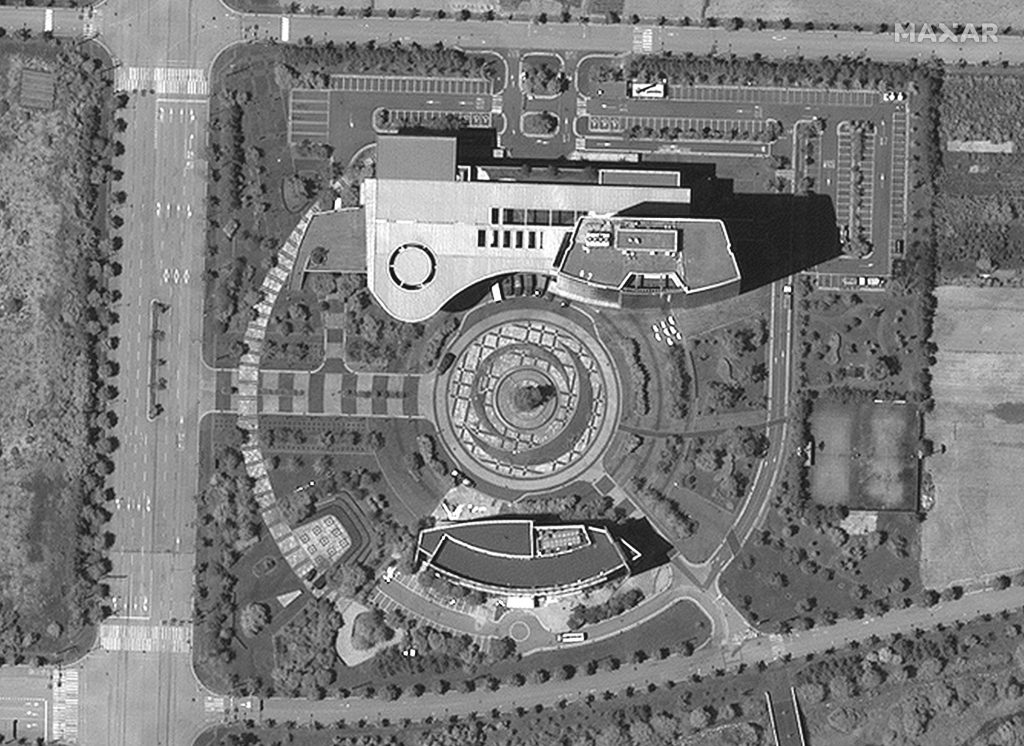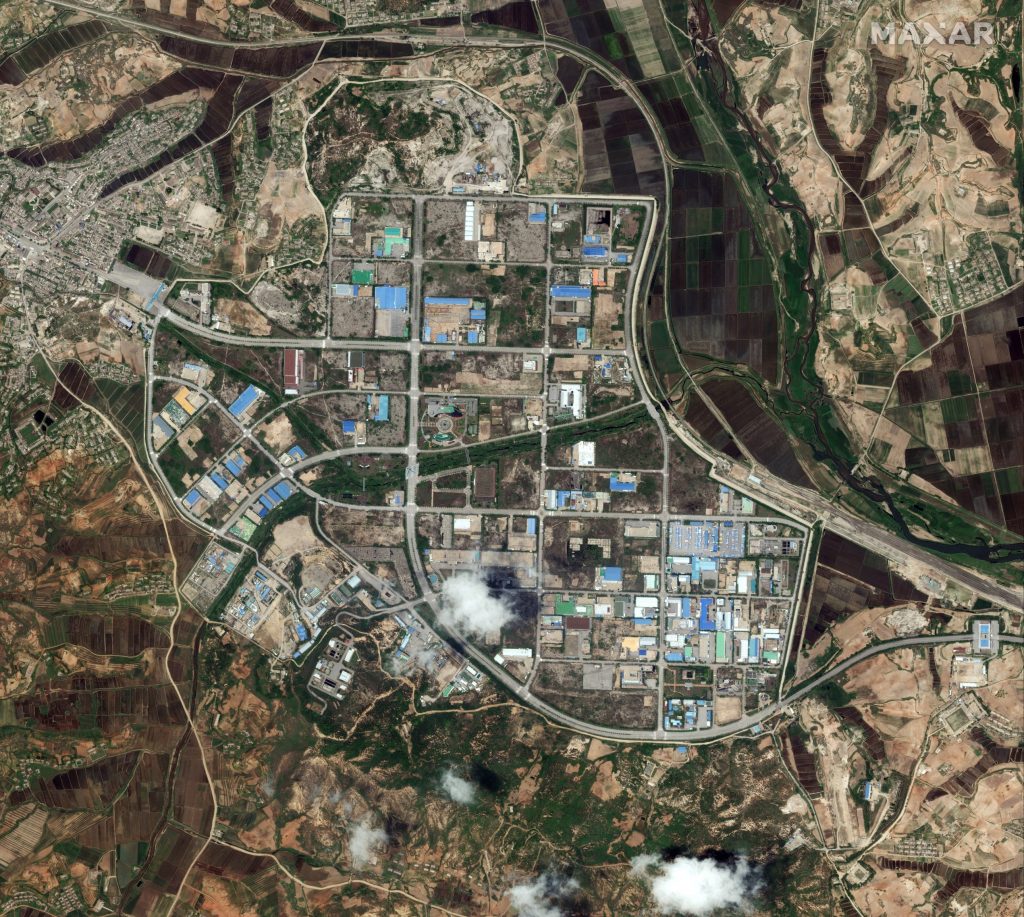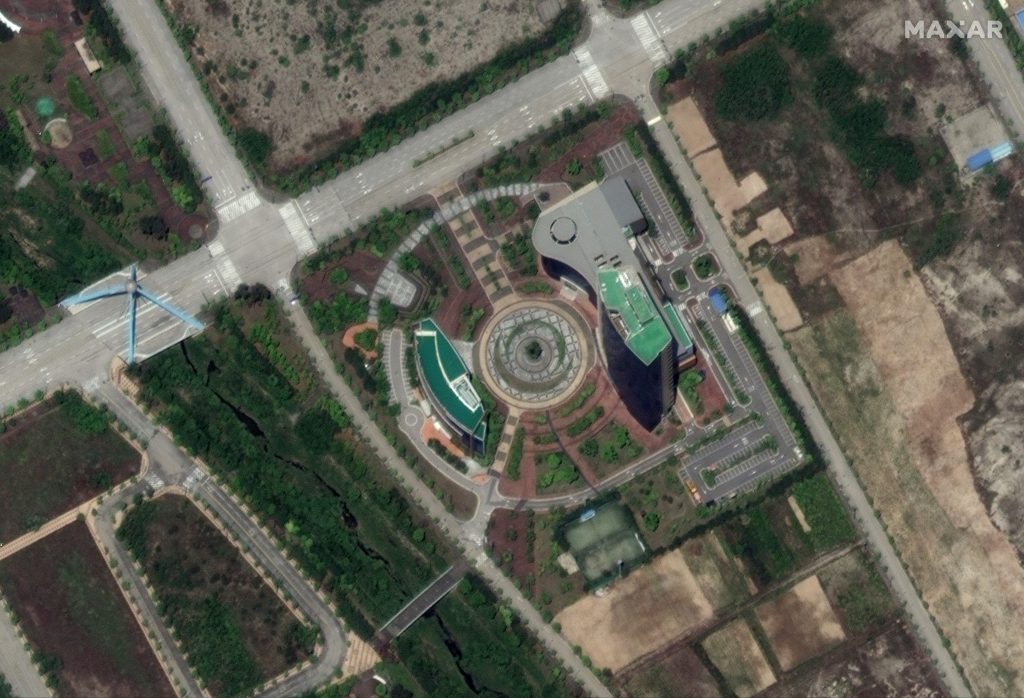 North Korea's KCNA state news said the liaison office, which had been closed since January over fears of the novel coronavirus, was "tragically ruined with a terrific explosion".
South Korea also said the office had been blown up. Its media reported that an explosion was heard and smoke could be seen rising over Kaesong.
Continuously made meaningful and problematized in terms of the political and the international, almost every aspect, area or action of North Korea is said to have inherent political dimensions and international repercussions: be it the country's domestic human rights situation, its unjustified everyday life or its nuclear strategy, no matter what North Korea says and does, it affects the stability of regional and global politics.