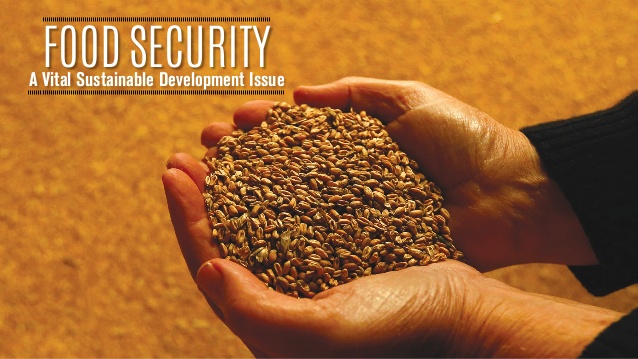 There is no debate that climate change is real. Water and land resources are getting scares. Yield reliability will decrease, with greater susceptibility to weeds and diseases and lesser predictability in the weather. Furthermore, many crops have been neglected because of the high cost it takes to get a trait to market. Diversification may not be easy, but it is necessary.
"Today we are dealing with a very disturbing issue called climate change and the mismatch between land and crops is becoming more evident in the light of climate change," says Siva Balasubramaniam, Associate Professor, Department of Agriculture, University Putra Malaysia. "Therefore having the right information about the right location and having the right technologies that can enable further productivity is always an added advantage."
Greenhouse gas emissions from agriculture have increased by 17% since 1990, driven by livestock manure management systems, soil management practices and the environmental burden that fertilizers impose on farming fields. To hedge against decreasing reliability, the world must find new ways to understand soil health and composition at scale. There is also a need to create transparency around seed performance to optimize decisions around what to plant and how to grow it, while working on better R&D methods to develop new seeds, traits and integrated solutions for underserved markets.
This is where precision agriculture comes in – GNSS guided machines, skyscraper vertical farms, and sensor-studded fields overseen by drones. "The possibilities are limitless because geospatial technologies is the backbone behind precision agriculture," exhorts Balasubramaniam. "Precision agriculture is the new way of farming which is not only productivity driven but also about sustainable environment and ecology."
From an economic perspective, farming is getting more expensive. Seeds, fertilizers and herbicides comprise a lion's share of total costs in farm production. This scenario has only worsened due to herbicide tolerance, seed-pricing dynamics and the increasing cost of labour.
"Guidance (or just plainly navigation) is the success story of precision agriculture — helping farmers to optimise their field use. Sensing is the most difficult of all. Of course many tools and techniques can 'extend the farmers eyes" in observing crops and fields, but the translation of measurements to decisions or even activities is still an unpaved road," says Tamme van der Wal, Partner, AeroVision B.V.
To reduce the net environmental footprint of agriculture in livestock and crop production, there is an urgent need to better manage the production cycle and move towards automation of the whole process — planting, input application and harvesting – for leveraging existing resources more effectively. Precision agricultural information management system provides equips farmers various tools that not only estimate the best harvest time, operate the machinery efficiently, and optimize the farming work, but also generate solutions and/or advice for farmers on how to use fertilizers or agricultural chemicals.
Further, as Susana Crespo, Agriculture Industry Manager at Esri, points out, there are additional areas beyond farming and crop production where geospatial technology supports food security.
Let us not forget, about 30% of the food produced every year gets lost or wasted, amounting to roughly $680 billion in industrialised countries and $310 billion in developing nations. In medium- and high-income countries, food is wasted and lost mainly at later stages in the supply chain, which is the result of lack of coordination between actors in the supply chain.
"Developing infrastructure and transportation networks that facilitate distribution have multiple benefits throughout the value chain, such as increasing market access, decreasing food loss and waste, and closing the gap between producer and consumer."
"There is also a lot to gain in the post-harvest part in terms of logistics, storage, market prices etc. Some mention that 50% of the harvest is lost before it is used as food or feed… this is a very relevant issue," concurs van der Wal. One other thing that might be of interest is the issue of getting food to or near mega-cities. Alterra is working on these agri-production parks, which are set-up to provide meat and milk in huge urban areas.
As open-access policies for sharing geospatial information and technology become an integral part of solving the food security equation, geospatial technologies such as remote sensing, GNSS and GIS have progressed rapidly in the last couple of decades, and will keep expanding to provide powerful tools in almost every aspect of food security, including research, development and aid delivery programs, policy, and outreach.
Feeding a population of 9 billion by 2050 will not be easy, but robust monitoring programs with timely, reliable information will certainly be the biggest asset here.